Brewmaster Monk Tank Gems, Enchants, Professions, and Consumables (MoP 5.4)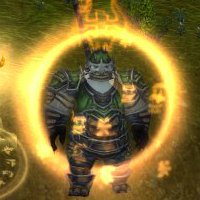 On this page, we present you with the best gems and enchants for a Brewmaster Monk in World of Warcraft MoP 5.4. We also list the best consumables (food, flasks, and potions) and profession-specific perks.
Make sure to check our Gear Optimisation Guide, which serves as a support guide for this page.
The other pages of our Brewmaster Monk guide can be accessed from the table of contents on the right.
This guide has been reviewed and approved by Sunnier, who maintains the most respected Brewmaster Monk resource site: Sunnier's Art of War.
Sockets
Gems

If far enough in legendary quest line
Heavy magic damage encounters
Any other encounters
More DPS at the expense of survival

Expertise capped?
Otherwise

Expertise capped?
Otherwise

Expertise capped?
Otherwise

Expertise capped?
Otherwise
If you are still unsure what the optimal gemming strategy is for your character, you can Ask Mr. Robot for a personalised optimisation of your character's gear, by filling the form below.
2. Enchants↑top
Note that Extra Enchantments can be applied to an item in addition to a Main Enchantment.
3. Consumables↑top
3.1. Food
You should always eat food that gives you Stamina or Agility.
3.1.1. Stamina
3.1.2. Agility
3.2. Flask
You should use a combination of elixirs, namely you should use
Monk's Elixir (or
Elixir of Weaponry if you are not Expertise capped) and
Mantid Elixir, or
Mad Hozen Elixir and Mantid Elixir. Alternatively, if you prefer not to use elixirs, you can use
Flask of the Earth or
Flask of Spring Blossoms.
3.3. Potion
During the encounter, your best choice for a potion will be
Potion of the Mountains for physical damage and
Master Healing Potion for magic damage.
Alternatively, you can use a
Virmen's Bite potion if you wish to boost your DPS.
4. Summing-up Profession Perks↑top
Choosing a profession for your Brewmaster Monk can impact your raid performance. As a rule, you should shy away from gathering professions (with the exception of Herbalism), which leaves the following viable professions for raiding:
5. Changelog↑top
13 Jan. 2014: Added new food items added in patch 5.4.
10 Sep. 2013: Patch 5.4 update.
20 May 2013: Patch 5.3 update: nothing to change.
24 Apr. 2013: Added legendary meta-gem.
12 Apr. 2013: Made many small improvements and added many alternative enchants and consumables.
02 Apr. 2013: Removed green-quality gems.