Subtlety Rogue DPS Rotation, Cooldowns, and Abilities (WoD 6.0.3)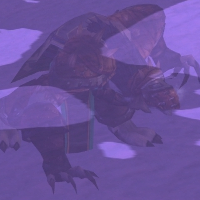 On this page, we list your Subtlety Rogue core abilities and how they should be used together (rotation) in World of Warcraft WoD 6.0.3. We also explain when to use your various cooldowns. Then, we go deeper and present all the subtleties that you will need to know if you want to excel at playing a Subtlety Rogue.
The other pages of our Subtlety Rogue guide can be accessed from the table of contents on the right.
This guide has been reviewed and approved by FieryDemise, a prominent Rogue theorycrafter and the author of Rogue Chat (a theorycrafting blog for Rogues), and by Greph, one of the best Rogues in the world, who raids in Envy; you can watch his stream on Twitch.
If you want to read all about the Patch 6.0.2 changes and learn how they affect your character, make sure to read our Rogue Transition Guide!
1. Single Target Rotation↑top
Combo Point builders (by order of priority)

Finishing Moves (by order of priority)

Apply and maintain Slice and Dice, with 5 Combo Points preferably:

always refresh Slice and Dice when there are between 0 and 10 seconds remaining.

Apply Rupture with 5 Combo Points and refresh it when it has 8 seconds or less remaining (with 5 Combo Points as well, preferably).
Use Eviscerate with 5 Combo Points.
For more information about the optimal opening sequence, refer to our dedicated section.
2. Multiple Target Rotation↑top
When fighting 2 or 3 enemies, simply keep doing your single-target rotation on one of them. If you have to often swap target or if you need to burn an add fast, then you can use
Glyph of Hemorrhaging Veins, this will save you the trouble of having to apply
Rupture.
When fighting 4, 5, or 6 enemies, you should sometimes replace
Eviscerate with
Crimson Tempest in your rotation. The idea is to keep the 12-second bleed effect, from Crimson Tempest, applied on the enemies. Note that
Crimson Tempest causes you to benefit from
Sanguinary Vein, so you no longer need to apply and refresh
Rupture. You can first apply Crimson Tempest with 1 Combo Point to benefit from Sanguinary Vein right away (the Crimson Tempest bleed always lasts 12 seconds, regardless of Combo Points).
When fighting 7 or more enemies, you should abandon your single-target rotation and spam
Fan of Knives instead. When you reach 5 Combo Points on your target, use them to keep
Slice and Dice up or to cast
Crimson Tempest.
If your main target will die in less than 1 minute and you have chosen
Marked for Death as your Tier 6 talent, then use it on cooldown.
3. Poisons↑top
Your Lethal Poison should always be
Deadly Poison.
Crippling Poison is your only default Non-Lethal poison and you should use it, unless you choose
Leeching Poison as a Tier 3 talent.
4. Cooldowns↑top
You have three main DPS cooldowns.
Shadow Dance enables you to cast your Stealth-only abilities for 8 seconds. While active, this ability also reduces the Energy cost of Ambush by 20. This ability only has a 1-minute cooldown, so you should use it whenever it is available.
Vanish makes you enter Stealth. Use this ability on cooldown, immediately followed by 1 or 2 casts of Ambush (depending on whether Subterfuge is your Tier 1 talent). Proper usage of Vanish greatly increases your Find Weakness uptime (not to mention that you can reset its cooldown with Preparation). If Rupture is about to expire and you have taken Subterfuge as your Tier 1 talent, you can apply Garrote after breaking out of Stealth; this will make you benefit from Sanguinary Vein for 18 seconds (during which time you do not need to apply or refresh Rupture).
Premeditation adds two Combo Points on the target, but it can only be used while in Stealth, which means that you will have to use it at the pull, when you use Vanish and whenever you use Shadow Dance.
In addition to those, you have
Sprint, which can give you more uptime on the boss. This translates into a direct DPS increase, so you can (and should) use Sprint as a DPS cooldown in some fights. Its cooldown can be reset with
Preparation.
Finally, you have a number of survival cooldowns, such as
Feint,
Cloak of Shadows,
Preparation,
Evasion, etc., which you can use to keep yourself alive. See our section about survival cooldowns for more information.
5. Optional Read: Mastering Your Subtlety Rogue↑top
The Subtlety specialisation is not very hard to play, and even though the information given above will yield good results, there is much more you need to understand before you can play your Subtlety Rogue to its full potential.
5.1. Combo Points and Energy
As a Rogue, most of your abilities need Energy to be used. Your Energy bar has a capacity of 100 Energy and refills at a rate of 10 Energy per second. Your Energy regeneration is increased by:
your melee haste (Haste + haste-enhancing buffs);
your Relentless Strikes passive ability, which grants your Finishing Moves a 20% chance per Combo Point to restore 25 Energy;
your Slice and Dice ability, which restores 8 Energy every 2 seconds.
The faster you regenerate Energy, the more casts of
Eviscerate you can fit in your rotation.
You should never let your Energy reach its maximum. This a DPS loss, as you are wasting every Energy point generated during this time.
Some abilities add one or several Combo Points on your target, up to a maximum of 5 Combo Points (10 with
Anticipation). Other abilities, called Finishing Moves, consume up to 5 Combo Points on your target. The more Combo Points a Finishing Move consumes, the more powerful its effect is. Your Combo Point generation is increased by
Honor Among Thieves, a passive ability that grants you 1 Combo Point every time you or an another raid/party member scores a critical hit with a spell or an ability (with a limit of 1 Combo Point every 2 seconds).
You should never cap Combo Points (i.e., reach 5 stacks of
Anticipation) for more than 1 second after the last proc of
Honor Among Thieves. Similarly, you should never use
Backstab or
Hemorrhage at 4 or 5 stacks of
Anticipation. Capping Combo Points means that you run the risk of wasting Combo Points generated either by Honor Among Thieves or by Backstak and Hemorrhage.
Anticipation can also be used to improve your DPS slightly. By keeping a high amount of Anticipation stacks where there is no damage increase (i.e., periods of time without
Find Weakness uptime, without trinket procs, etc.), you have extra Combo Points to spend whenever you enter a period of increased damage done. Also, it can help you refresh
Slice and Dice and
Rupture if they are going to expire at the same time.
5.2. Honor Among Thieves
The most important aspect of your resource management is to learn how to rely on procs from
Honor Among Thieves. This passive ability grants you a Combo Point every time a party or raid member critically hits or heals (with a limit of 1 Combo Point every 2 seconds). This effect only procs from spells and abilities (but not from white melee attacks) and is only active while you are in combat.
Thanks to
Anticipation, it is very hard to waste Combo Points from
Honor Among Thieves and this is why this talent is so valuable for Subtlety Rogues.
5.3. Find Weakness and Stealth
Find Weakness is the most important thing to keep in mind when playing a Subtlety Rogue. This temporary damage increase is only available after using
Ambush,
Garrote, or
Cheap Shot. These abilities require Stealth to be cast so you will have
Find Weakness uptime at the pull, every time you use
Shadow Dance, and every time you use
Vanish (the cooldown of which you can reset with
Preparation).
Attacks made in
Stealth and 6 seconds after breaking out of Stealth grant you 10% increased damage. The buff is called
Master of Subtlety and it does not proc during
Shadow Dance.
As
Find Weakness and
Master of Subtlety are often up at the same time, we chose to detail them together.
You should always time your
Shadow Dance and
Vanish cooldowns in such a way that you do not have to refresh
Slice and Dice or
Rupture (which does not benefit from
Find Weakness) while these cooldowns are active. This way, you will be able to maximise the damage you will do with melee attacks,
Backstab,
Hemorrhage, and
Eviscerate, while
Find Weakness and
Master of Subtlety are active.
For increased effect, you should also try to have
Find Weakness and
Master of Subtlety up when raid DPS cooldowns are being used (for example,
Bloodlust,
Heroism, or
Time Warp), when you use your
Virmen's Bite potion and on-use trinkets, and when the boss takes increased damage.
Finally, one last trick can be used when
Vanish and
Shadow Dance come off cooldown at the same time. Use
Shadow Dance first. After Shadow Dance expires, you will still benefit from the
Find Weakness given by the last
Ambush you cast during Shadow Dance. Wait for that Find Weakness to have about 1 second left on its duration. Then, cast
Vanish+
Ambush. This will cause Ambush to benefit from the Find Weakness that was about to expire and to apply a new Find Weakness.
5.4. Rupture and Sanguinary Vein
Sanguinary Vein is a passive ability that increases the damage of your
Rupture ability by 10% and that causes you to deal 20% increased damage to enemies afflicted by
Rupture,
Garrote, or
Crimson Tempest (your AoE Finishing Move).
The most obvious implication of having this passive ability is that
Rupture should always be on the target, so that you always deal 20% increased damage. If
Garrote or
Crimson Tempest are already on the target, then you do not need to apply
Rupture (at least until they drop).
Another, less obvious implication is that you can use
Garrote for breaking out of Stealth at the pull. This will instantly grant you a 18-second duration on
Sanguinary Vein (and during this time, you do not need to apply or refresh
Rupture).
5.5. Sinister Calling and your Bleeds
Sinister Calling causes your multistrikes with
Backstab and
Ambush to advance your bleed effects by 2 seconds, triggering an instant tick. This is something that you need to watch out for, because it means that
Rupture will not always last its full duration and will very often need to be refreshed earlier than you had planned.
5.6. Building Combo Points during Shadow Dance
When using
Shadow Dance,
Ambush takes the place of
Backstab as your Combo Point builder. This is very beneficial as Ambush deals more damage and generates more Combo Points than Backstab.
5.7. Opening Sequence
In the opening sequence presented below, we assume that you took
Subterfuge as your Tier 1 talent.
In the opening sequence presented below, we assume that you took
Shadow Focus as your Tier 1 talent.
5.8. Survival Cooldowns
One of the greatest strengths of Rogues is their survivability, which they owe to a large number of powerful survival cooldowns.
5.9. Bosses That Cannot Be Attacked From Behind
Certain bosses cannot be attacked from behind, for example Ultraxion in Dragon Soul. This means that you need to use
Hemorrhage, instead of
Backstab, to build Combo Points.
On such bosses, you will gain
Find Weakness uptime by using
Garrote to break out of Stealth. This ability, unlike
Backstab has no positioning requirement.
Finally, there is no reason for you to stick with a Dagger in your Main-Hand slot, as you cannot use
Backstab. So, if you have a 2.6-speed weapon that is better than your current Dagger, then equip it.
6. Changelog↑top
22 Oct. 2014: Now that Shadow Focus is viable, we added explanations for this talent wherever we were talking about Subterfuge.