Subtlety Rogue DPS Gems, Enchants, and Consumables (WoD 6.1.2)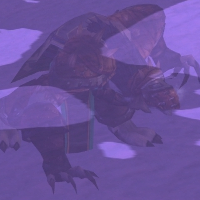 On this page, we present you with the best gems and enchants for a Subtlety Rogue in World of Warcraft WoD 6.1.2. We also list the best consumables (food, flasks, and potions) and profession-specific perks.
The other pages of our Subtlety Rogue guide can be accessed from the table of contents on the right.
This guide has been reviewed and approved by FieryDemise, a prominent Rogue theorycrafter and the author of Rogue Chat (a theorycrafting blog for Rogues), and by Spazzo, one of the best Rogues in the world, who raids in Blood Legion; you can watch his stream on Twitch and follow him on Twitter.
You should use a
Multistrike Taladite (cheaper) or a
Greater Multistrike Taladite (better).
2. Enchants↑top
| Slot | Enchantment |
| --- | --- |
| Neck | |
| Back | |
| Rings | |
| Weapon | |
3. Consumables↑top
3.1. Food
You should always eat food that gives you Multistrike. You will be granted:
3.2. Flask
Your flask should be a
Draenic Agility Flask or a
Greater Draenic Agility Flask (better).
3.3. Rune
Your rune should be a
Hyper Augment Rune.
3.4. Potion
During the encounter, your best choice for a potion will be
Draenic Agility Potion.
4. Changelog↑top
25 Feb. 2015: Updated weapon enchants, following the bug fix for Mark of the Shattered Hand.
06 Jan. 2015: Fixed weapon enchants, following Rosvall's feedback on the forums.
15 Dec. 2014: Switched to Multistrike, following Spazzo's advice.
14 Nov. 2014: Updated for Level 100.