Tranquil Isle Mokoko Seeds Locations and Island Soul Guide in Lost Ark
On this page you will find all the information regarding Tranquil Isle in Lost Ark. This includes Mokoko Seeds, Island Soul, and quest information.
TABLE OF CONTENTS OF THIS PAGE
It is said that the souls of the dead in the sea gather here. Full of silence.
Island Soul: Yes
Mokoko Seeds: 3
Recommended Item Level: 250
Admission Period: Adventure Island Rotation (Procyon's Compass)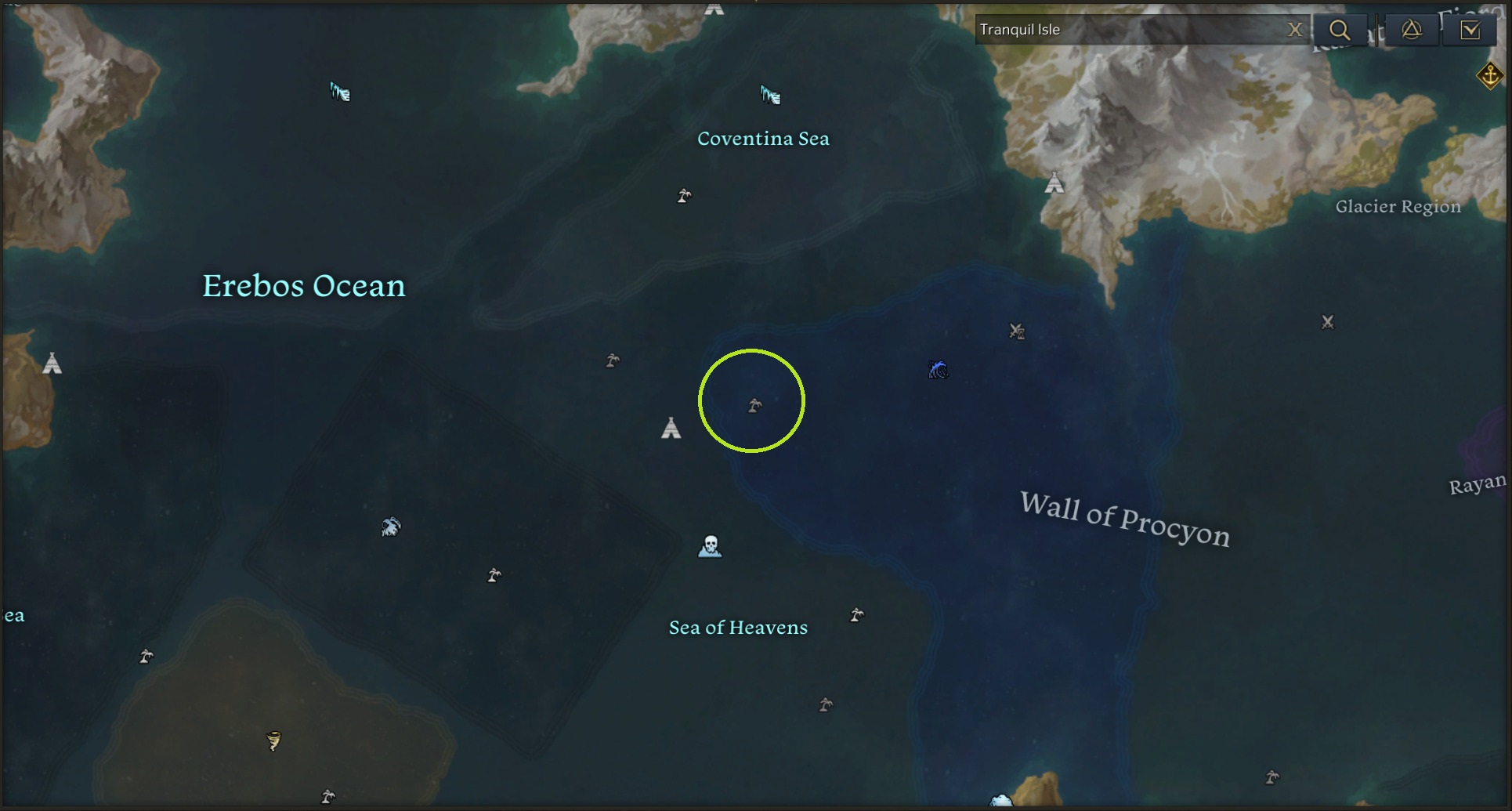 The

Tranquil Isle Soul is a chance drop from specific mobs on the island, both the Spector Lord which spawns at the end of the cooperative event, and the Challenge Monsters that spawn periodically during the first portion of the event. The questline on Tranquil Isle upon arriving will reward you with the song

Requiem of Twilight, so this is definitely an island you don't want to miss early on in your play-through.
There's also a Hidden Quest, which is located off the map, which we've marked for you below. The quest is started by interacting with the tombstone at the end of the cliff. The reward for finding it is a

Vitality Increase Potion.
3.
Tranquil Isle Mokoko Seeds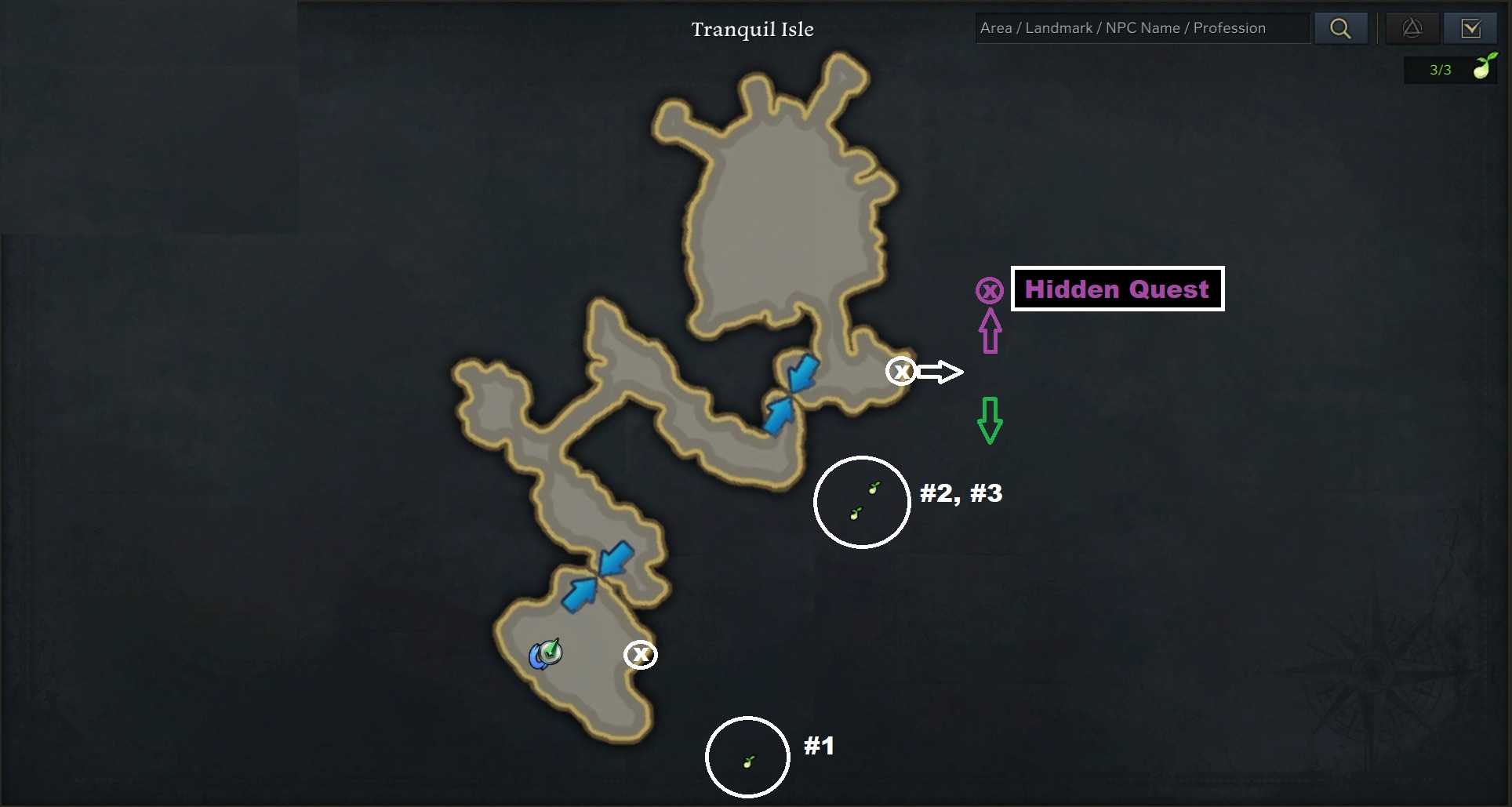 Mokoko Seed #1 is located on the beach, which can be accessed at the point we've marked on the map.
Mokoko Seeds #2 and #3 require you to play the Forest's Minuet. These are also located off the map, with the location for entry marked above.
01 Feb. 2023: Page added.
Show more
Show less