Unfinished Garden Mokoko Seeds Locations in Lost Ark
This page provides the locations for all Mokoko Seeds in Lost Ark's Unfinished Garden.
TABLE OF CONTENTS OF THIS PAGE
1.
Unfinished Garden Mokoko Seeds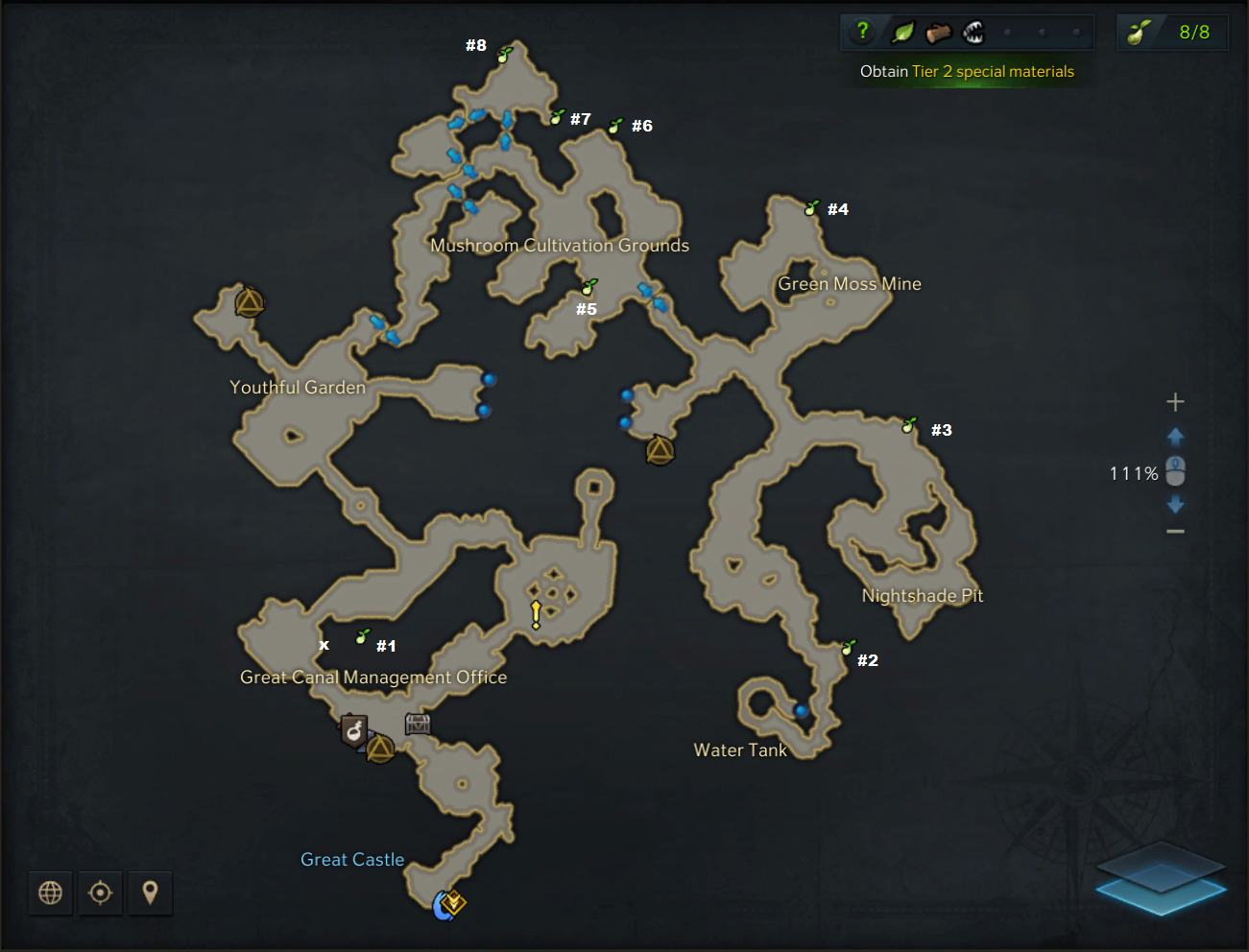 Mokoko Seed #1 is hidden by a secret path marked on the map.
Mokoko Seed #2 requires "Romantic Weapon" to remove the giant pipe against the wall.
Mokoko Seed #3 is behind a run down mine cart and rock pile. Hit the structure until it breaks. Unfortunately, this could take up to an hour. Breaking it is based on the hits applied, not damage.
Playing "Romantic Weapon" near the structure with green fire will open the location for Mokoko Seed #4.
Mokoko Seed #5 is behind a cluster of giant mushrooms.
Mokoko Seed #6 requires use of the Wonderful Rum cooking item. It will allow access to a secret area.
Mokoko Seeds #7 requires playing "Romantic Weapon" to open the metal container.
Mokoko Seed #8 is up against the wall.
1.1.
Yorn Open World Mokoko Maps
1.2.
Yorn Dungeon Mokoko Maps
04 Aug. 2022: Page added.
Show more
Show less