Ice Gauntlet Blunderbuss PvP Build for New World
The following is a PvP burst damage build using the two potent burst damage weapons, the Blunderbuss and the Ice Gauntlet. While the Ice Gauntlet is generally for more AoE, sustained damage and crowd-control, this build will take advantage of

Ice Spikes for burst damage on low health targets. It has plenty of defensiveness compared to most backline dive builds and it can be used for dedicated kill squads in War. This is a great build if you are looking to rack up a lot of kills.
1.
Blunderbuss Burst Damage - PvP
There are a few variations of Ice Gauntlet and Blunderbuss that allow for the weapon combination to be played in a plethora of ways. This build uses light armor and specifically focuses on burst damage aspects of the Ice Gauntlet with the incredibly high damage ouptut of the Blunderbuss. The Blunderbuss will function as your primary weapon, and although at times it can be an awkward weapon to use, this has some of the highest damage output in New World and offers great debuff potential and utility.
There are TWO versions of this build:
This variation of the Blunderbuss can be used with a War Hammer or an Ice Gauntlet in either light or medium armor. The attributes and Blunderbuss build will always be the same no matter what weapon you choose. You will only need change gear sets depending on your second weapon perks.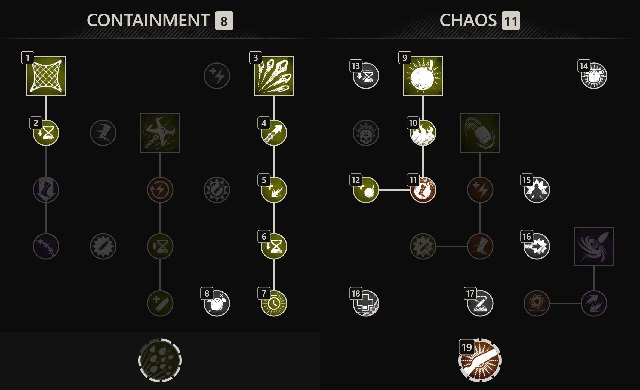 This is the optimal build for maximizing cooldown usage and being able to get more abilities out for burst damage.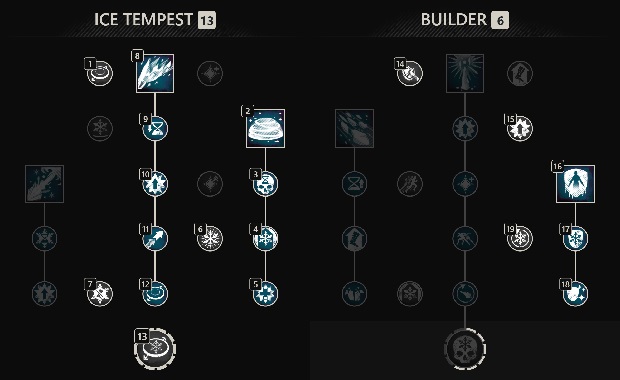 3.3.
Support Ice Gauntlet (Blunderbuss Focused Build)