Endwalker Housing Changes in FFXIV
Along with changes to other systems, FFXIV housing will undergo adjustments in Endwalker. This page contains all we know about the new housing district, Empyreum, as well as information about the new plot acquisition lottery system.
TABLE OF CONTENTS OF THIS PAGE
1.
Housing Changes in Endwalker
Included with the sweeping changes to Endwalker are adjustments to the housing system in FFXIV. These changes include a revamp of the plot acquisition system as well as the addition of a new housing district. Learn more about housing from our dedicated housing guide, which is linked below.
For information about other Endwalker changes, visit our Endwalker changes hub!
Because the Ishgardian Restoration has been completed, a new housing district based on the Firmament will be added in patch 6.1. The new district, Empyreum, will have 24 wards and 24 ward subdivisions per server. Empyreum will be available for viewing upon the release of Endwalker, but plots will not be available for purchase until patch 6.1. Players must have completed the main scenario quest "Litany of Peace" to access the housing district.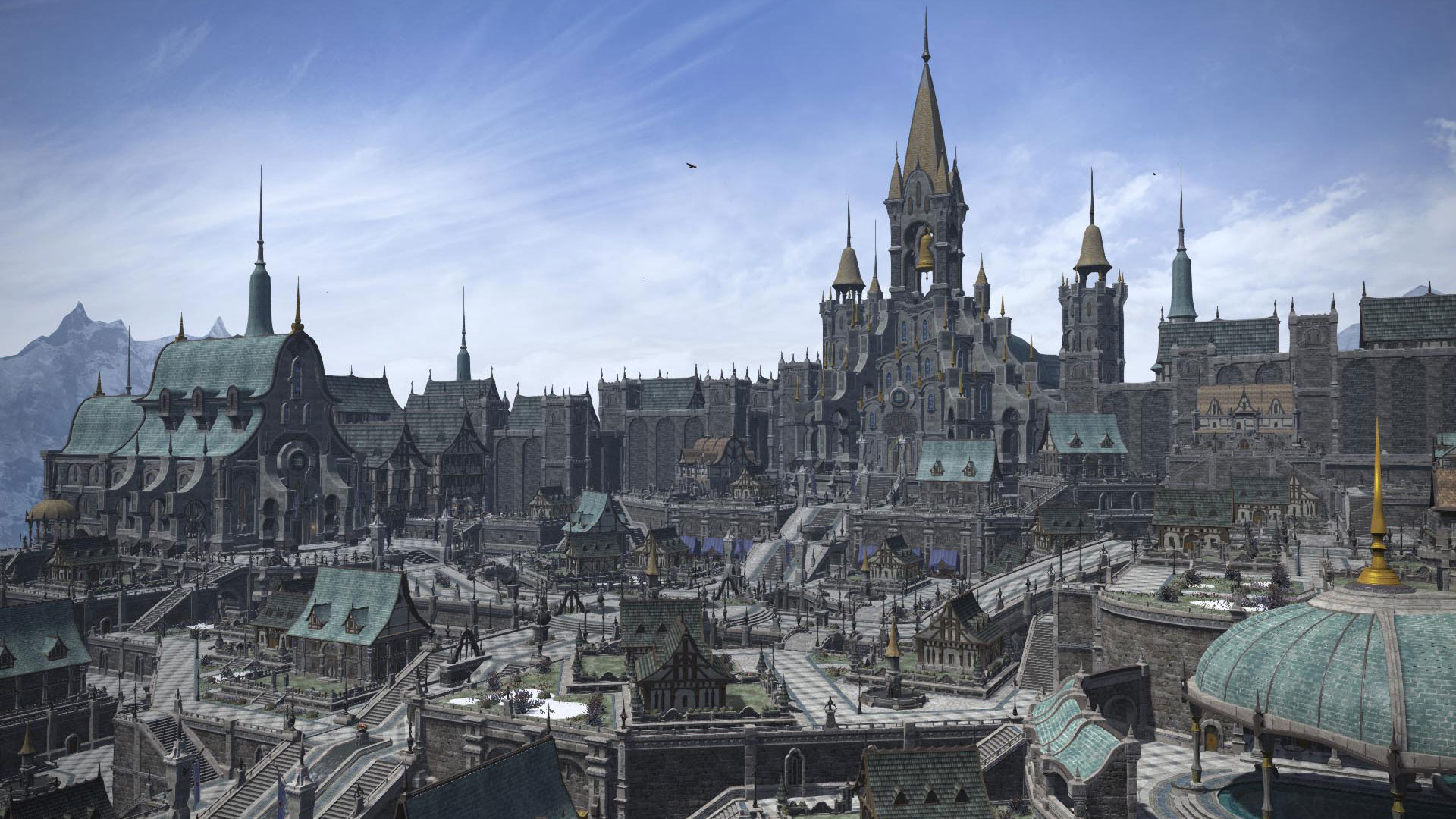 3.
Changes to Housing Acquisition
Currently, when a plot becomes demolished or relinquished, there is a timer that prevents players from purchasing the plot before the timer completes. This did not apply to relocations. Many players felt that the system was unfair and time-consuming, and the developers have taken the time to create a new system. While this new system is still random, players no longer have to spend hours clicking a placard.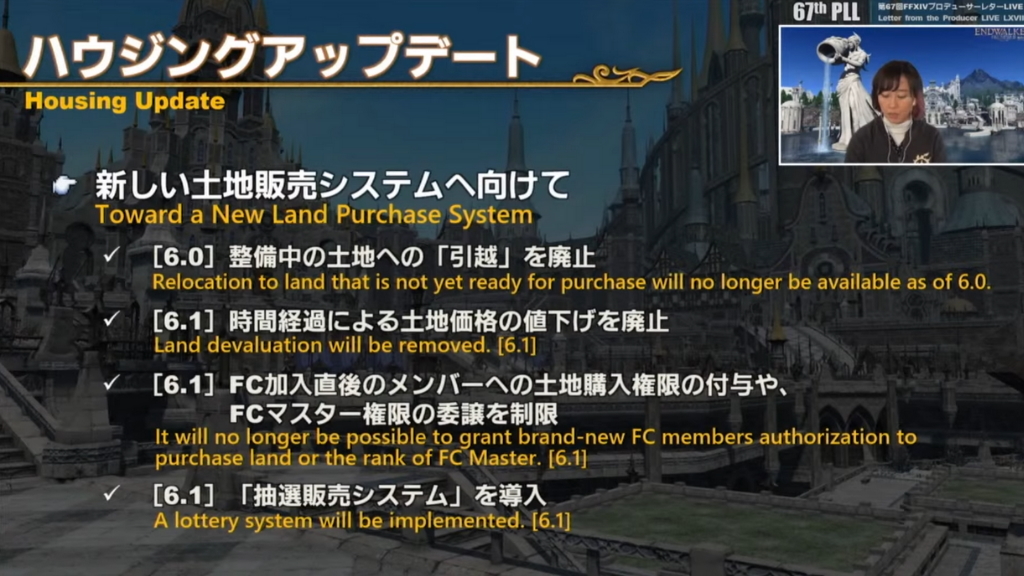 At first, relocation to a new plot will no longer be available come patch 6.0. Players who wish to relocate with the current system should do so before then. In patch 6.1, three additional changes to housing will be made.
The devaluation of land, which decreases the price of a timer, will be removed.
New FC members will be unable to be given the permission to purchase land or be promoted to FC master.
A lottery system to purchase housing will be implemented.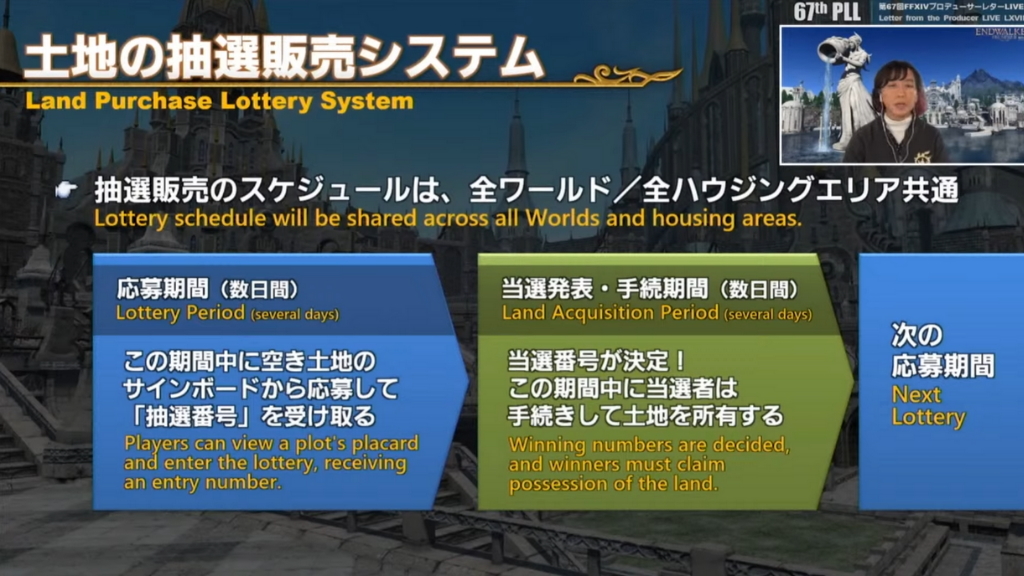 The lottery system and schedule will be shared across all worlds and housing areas. During the lottery period, players can enter the lottery for a plot with a gil deposit at the house's placard. Players will only be allowed to enter a lottery for one plot and are unable to withdraw their entry, so players must make a decision on which plot they want the most.
Next, during the Land Acquisition period, the winner will be displayed on the placard. The winner must claim their land during this period. If not, the house will be forfeited with a 50% refund. Players who did not win the plot will be able to receive a 100% refund during this time.
All current restrictions for purchasing a plot will still apply to the lottery. Additionally, Free Companies who enter must have at least four members.
03 Dec. 2021: Page added.
Show more
Show less