Variant and Criterion Dungeon Guide for FFXIV
This page contains details about Variant and Criterion Dungeons, a new type of dungeon challenge in FFXIV. These are variable-difficulty dungeons meant for light-party play.
TABLE OF CONTENTS OF THIS PAGE
1.
Variant and Criterion Dungeons
Introduced in Patch 6.25, Variant and Criterion Dungeons are light-party content that breaks the mold of a regular FFXIV dungeon layout. Variant dungeons are characterized by branching paths and is exploration-focused, while Criterion dungeons place a greater emphasis on difficult combat.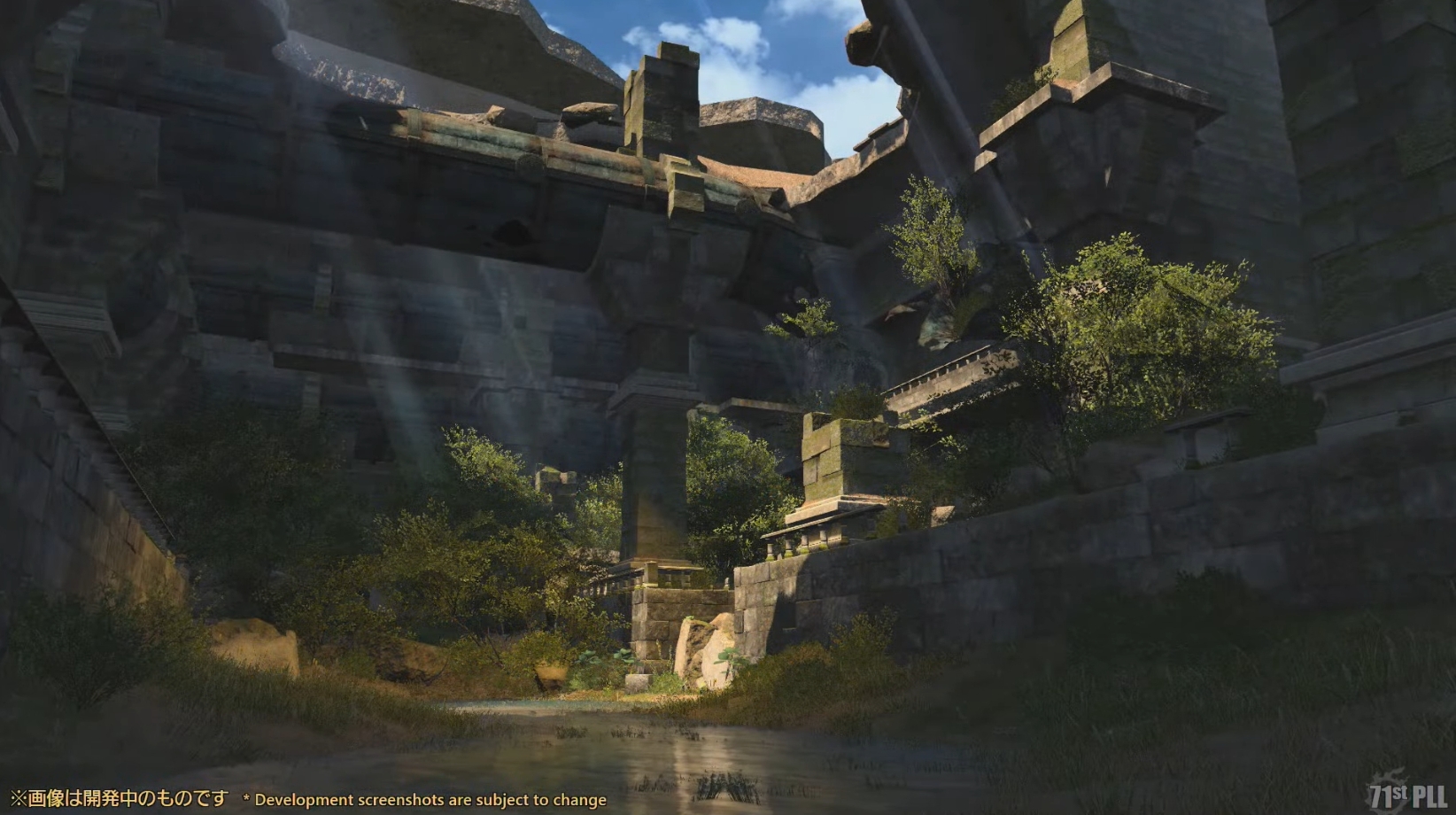 Variant Dungeons are max-level dungeons with variable difficulty (hence the name). The dungeon is intended for a party of one to four players, and enemy strength is scaled based on the number of players present. There are no role or action restrictions, and players can change job to fit the needs of the party. Variant dungeons place an emphasis on exploration, with branching paths throughout the dungeon. The layout, boss mechanics, and rewards will change based on the actions the player(s) take throughout the dungeon. In addition, certain character attributes will be increased to compensate between certain roles.
The first Variant Dungeon, The Sil'dihn Subterrane was released in Patch 6.25. The second Variant Dungeon, Mount Rokkon, is was released in Patch 6.45.
2.1.
Variant Dungeon Actions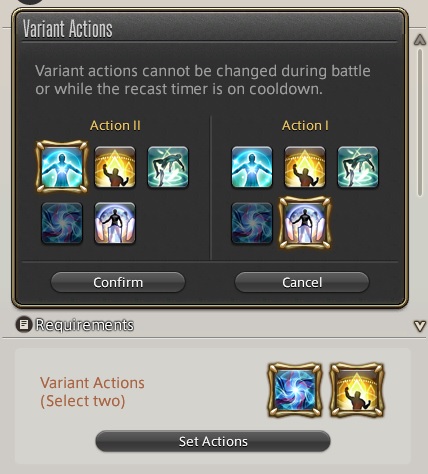 As Variant Dungeons have no restrictions on party size, special actions can be selected in order to help perform the standard roles of tank, healer, and DPS. Two of these can be selected from the V&C Dungeon Finder menu, and can be changed even while inside the dungeon. Note that certain actions have role restrictions. Below is a list of Variant Actions.
Action
Usable Roles
Description
Variant Cure
Tank
Melee DPS
Ranged DPS

Restores target's HP.
Variant Ultimatum
All
Provoke nearby enemies, placing yourself at the top of their enmity list while gaining additional enmity.
Variant Raise
Friendly
Resurrects target to a weakened state.
Variant Spirit Dart
Friendly
Deals damage over time to target and all enemies nearby it.
Variant Rampart
Friendly
Reduces damage taken by 20%.
Unlike Variant Dungeons, Criterion Dungeons have set role restrictions and action restrictions. It requires a premade light party consisting of one tank, one healer, and two DPS. Players all have one charge of the Variant Raise II duty action, which resurrects a target in a weakened state - no other resurrection abilities can be used. Just like in Variant Dungeons, party members will gain a bonus to outgoing damage based on the composition of the party in order to compensate for role disparities.
Criterion Dungeons have an additional Savage difficulty, which adds more difficult restrictions including no revives at all, and a fail-state condition upon wiping or upon taking too long to complete the dungeon. Bosses in the Savage difficulty are also harder. This is intended to be the most difficult light party content available.
20 May 2022: Page updated for Patch 6.4.
12 Aug. 2022: Page added.
Show more
Show less