Endwalker Patch 6.3 Gods Revel, Lands Tremble Guide Hub
This is the main hub for Endwalker's Patch 6.3, Gods Revel, Lands Tremble. Here, we will present information on the patch, as well as links to our guides and overviews of new features and changes. Note that this page contains spoilers for the story of Endwalker.
1.
Patch 6.3 Release Date
Endwalker's third major patch, Patch 6.3 Gods Revel, Lands Tremble, is set to release on January 10, 2022. All the information about the latest patch can be found on this hub, as well as all Endwalker-related pages and guides Icy Veins has to offer.
2.
Changes to FFXIV in Patch 6.3
Patch 6.3 introduces a great deal of content, including new main scenario quests, dungeons, and trials. The patch also has substantial improvements to current content, such as Island Sanctuary, a new season of Crystalline Conflict, and the Manderville weapon quests. Further updates to the patch will include a new Ultimate raid, a new deep dungeon, and a new beast tribe.
Adventurer Plates will be updated in Patch 6.3. In addition to improvements, they will now display at the beginning of instanced duties such as dungeons, trials, and large-scale raids.
The Island Sanctuary will receive updates. The maximum sanctuary rank will be raised from 10 to 12, and new gathering points, materials, animals, landmarks, and quality-of-life changes will be added!
Patch 6.3 will bring a balance update to various jobs in FFXIV. Take a look at all the changes on our Patch 6.3 job changes page.
4.
Patch 6.3 Combat Content
Several new duties will be released in Endwalker with Patch 6.3. One dungeon , one trial, and one Alliance Raid are set to be released immediately. The Ultimate raid, The Omega Protocol, will be released two weeks later in Patch 6.31.
4.1.
New Main Scenario Quests in Patch 6.3
Patch 6.3 will continue the first steps of the second story arc in FFXIV after the Hydaelyn and Zodiark arc that concluded in Endwalker.
4.2.
New Sidequests in Patch 6.3
There are a multitude of new sidequests that will be released in the 6.3 patch cycle. Included are new quests in the Tataru's Grand Endeavor questline and Somehow Further Hildibrand Adventures to come in Patch 6.35.
4.3.
Weapon Enhancement Quests - Manderville Weapons
In Patch 6.35, Manderville weapons introduced in Patch 6.25 will have new quests, allowing you to upgrade these weapons even further!
4.4.
New Dungeons in Patch 6.3
One new endgame dungeon will be released in Patch 6.3, Lapis Manalis. The details of the dungeon are still unknown. To learn more about Endwalker dungeons as well as the newest dungeon after the patch releases, visit our Endwalker dungeon hub.
4.5.
New Trials in Patch 6.3
One new Extreme Trial, the name of which is unknown, will be released in Patch 6.3. The enemy being fought is current unknown. In addition, one new Unreal Trial will be introduced: Containment Bay P1T6 (Unreal), where players do battle against Sophia of the Warring Triad. Written tips and guides on the trials will be released on our Trials hub after the patch is live, so take a look if you are interested in defeating these duties!
4.6.
New Raids in Patch 6.3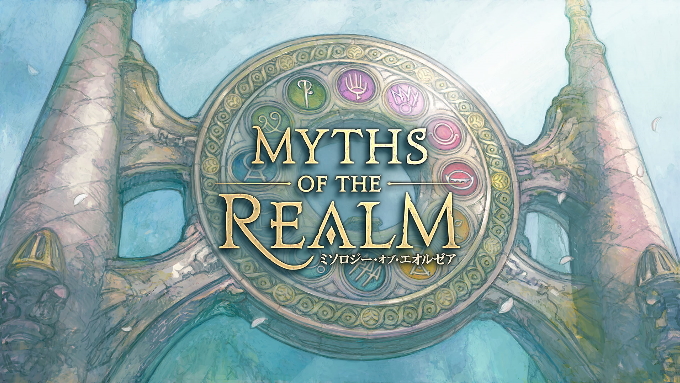 The second wing of the Myths of the Realm Alliance Raid, Euphrosyne, will be released in Patch 6.3. In addition, the fifth Ultimate-difficulty Raid, The Omega Protocol will be released two weeks later in Patch 6.31.
4.7.
New Tribal Quests in Patch 6.3
Loporrit Tribal Quests are set to be released in Patch 6.35. These quests will be geared towards Disciples of the Hand.
As FFXIV is a vertical progression MMO, new and improved gear can be acquired in the patch. Patch 6.3 does not feature an increased item level, but new gearing options will be added to allow players to increase their item levels quickly or gear up alt jobs. Learn more about how to gear up from our Endwalker gearing guide! You can also find best-in-slot gear lists on each of our job guides!
6.
PvP Updates in Patch 6.3
In Patch 6.3, Crystalline Conflict will receive updates. Adjustments to PvP actions will be made, and season five will begin with new and updated rewards. Series 2 will end and Series 3 of the reward track will begin. In addition, a new map will be introduced - the Clockwork Castletown.
10 Jan. 2023: Page added.
Show more
Show less