Shadowmoon Market Mokoko Seeds Locations and Island Soul Guide in Lost Ark
On this page you will find all the information regarding Shadowmoon Market in Lost Ark. This includes Mokoko Seeds, Island Soul, and quest information.
TABLE OF CONTENTS OF THIS PAGE
1.
Shadowmoon Market Guide
A night market sprawled out under the moonlight. It is crowded with merchants trying to trade mysterious goods.
Island Soul: Yes
Mokoko Seeds: 4
Recommended Item Level: 802
Admission Period: Always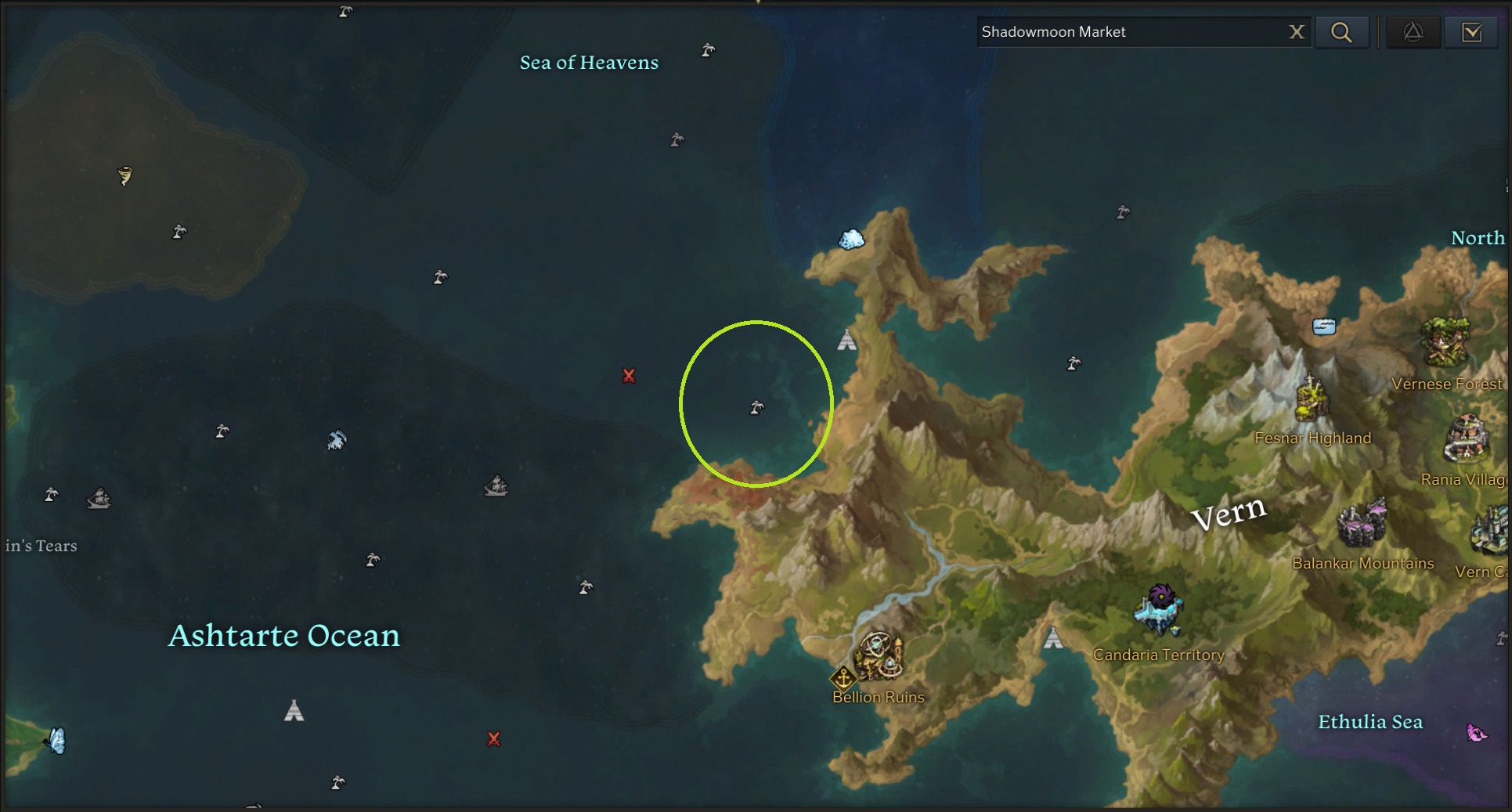 2.
Shadowmoon Market Island Soul
The

Shadowmoon Market Island Soul is quite involved. It's rewarded to the player by completing the quest With a Light Heart, but this quest has several prerequisites:
The cooperative quest Shadowmoon Dance must be completed a single time. The event will have you use Cheer, Applause, Dance, and Pray a specific amount of times to complete it. Even though it's meant to be done as a group, it is possible to solo it if you are actively completing objectives from the very start.
The Una's Daily Super Secret Materials for a Super Secret Project must be completed a total of 5 times. This Una's becomes available after completing the quest Alchemist Lychel's Sneaking Ambition, part of the main questline on the island.
Five achievements must be obtained:

Take 30 pictures of Golden Spirits.
Take 100 pictures of Red Spirits.
Take 100 pictures of Blue Spirits.
Take 100 pictures of Green Spirits.
Complete the Hidden Story on the Island. Locations will be shown on the map below.

Complete the quest Thank You Chipmunk, which is a hidden objective on the island.
Complete the quest Click! Lights and Camera, which becomes available after a certain point in the main questline on the island.
The Island Soul will take take at minimum 5 days to obtain. There's no reason to rush all of these objectives at once, so just take your time with it. Shadowmoon Market's main questline also provides quite a few Engraving Selection Chests, so be sure to take advantage of these.
3.
Shadowmoon Market Mokoko Seeds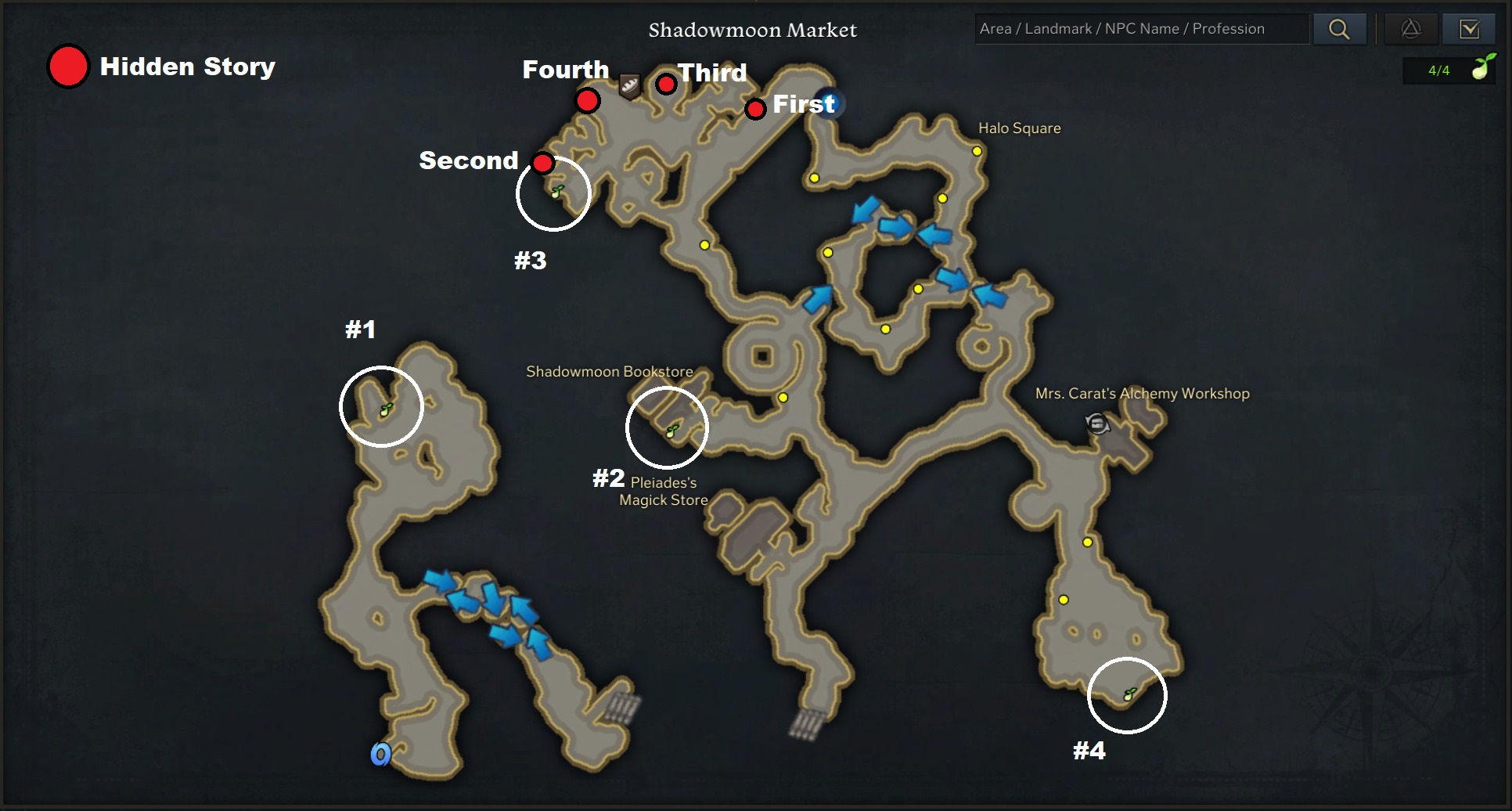 Mokoko Seed #1 is inside of a wooden house, hidden by the front wall.
Mokoko Seed #2 is on the wooden walkway in front of the building.
Mokoko Seed #3 is against the left side of the building, near the water.
Mokoko Seed #4 is on the South side of the river bank.
28 Jan. 2023: Page added.
Show more
Show less