Isle of Yearning Mokoko Seeds Locations and Island Soul Guide in Lost Ark
On this page you will find all the information regarding Isle of Yearning in Lost Ark. This includes Mokoko Seeds, Island Soul, and quest information.
TABLE OF CONTENTS OF THIS PAGE
1.
Isle of Yearning Guide
An island where pirate treasures are hidden. At least, as rumor has it.
Island Soul: Yes
Mokoko Seeds: 3
Recommended Item Level: 460
Admission Period: Always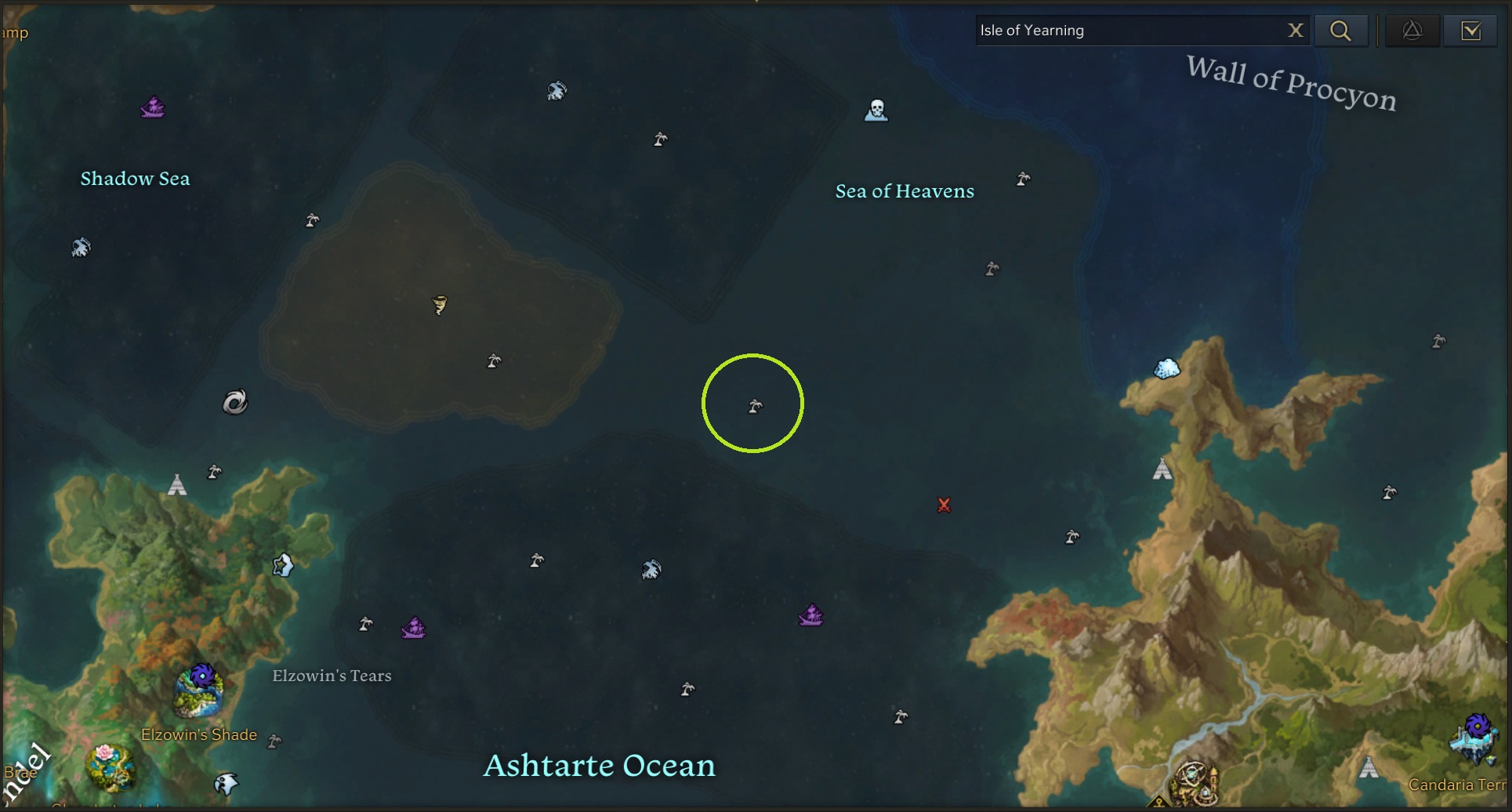 Fair warning, the

Isle of Yearning Soul is, in most cases, the worst Island Soul to get in the game. The Island Soul drops from killing a specific mob on the island, the Slow Turtle Captain. This mob drops something called

Setino's Secret Bag, which then has a chance at dropping the Island Soul. The drop rate for the bag is already low, but the chance of getting the actual Island Soul from the bag itself is even lower. This is essentially like winning the lottery. The locations for the mob have been marked on the map below by a red circle. Ideally, you find another person farming the island and party with them, swapping locations every 30 minutes or so to pick up the loot from the other person's spawn. Slow Turtle Captain spawns approximately every 45 seconds.
3.
Isle of Yearning Mokoko Seeds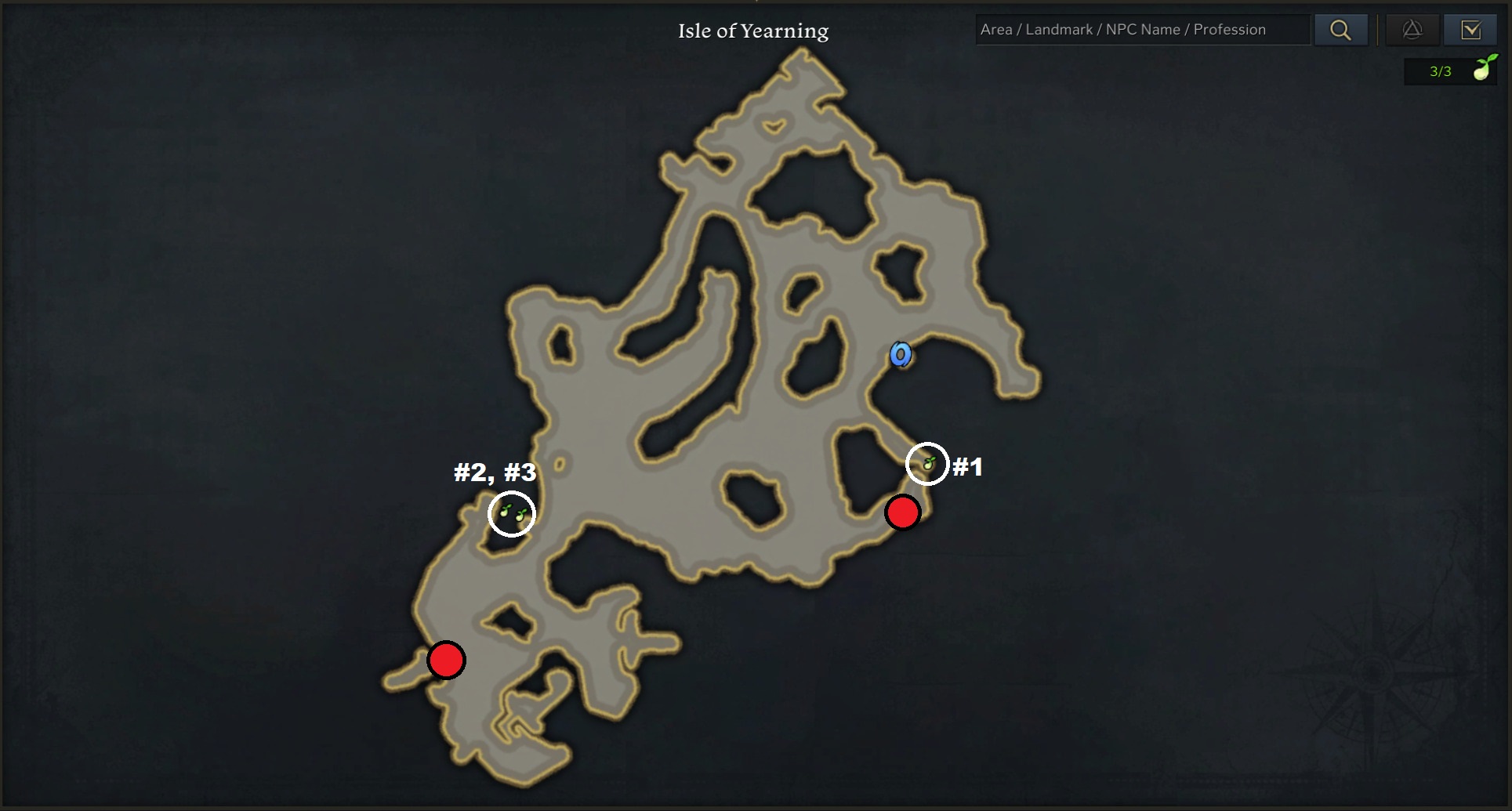 Mokoko Seed #1 is on the edge of the beach.
Mokoko Seeds #2 and #3 are both within a cabin on the West side of the island.
04 Feb. 2023: Page added.
Show more
Show less