Omnium Star Guide for Lost Ark: Locations and Rewards
This page is intended to be used as the landing page for everything related to Omnium Stars. Below you'll find all the information regarding what Omnium Stars are, what they give you, and how to get them.
TABLE OF CONTENTS OF THIS PAGE
1.
What are Omnium Stars?
A trace left by a long-dead Guardian. It's sustained by the light of Vairgrys, the Guardian's creator.
Omnium Stars are a collectible in Lost Ark that will become available upon reaching Punika and completing the Main Story quests on the continent. As of right now, there are seven Omnium Stars in the game. These collectibles are highly sought after as the rewards that come from gaining them are extremely important to character progression. While all of the current Omnium Stars are fairly straightforward in how you go about collecting them, most of them do not have a 100% drop rate, meaning you will need to do the event that drops them until you receive the Omnium Star as a reward.
2.
Omnium Star Interface and Rewards
By pressing the Alt-J key, you will bring up an interface that can be used to track all collectibles. For the purposes of this page, we will be focusing on the Omnium Star portion.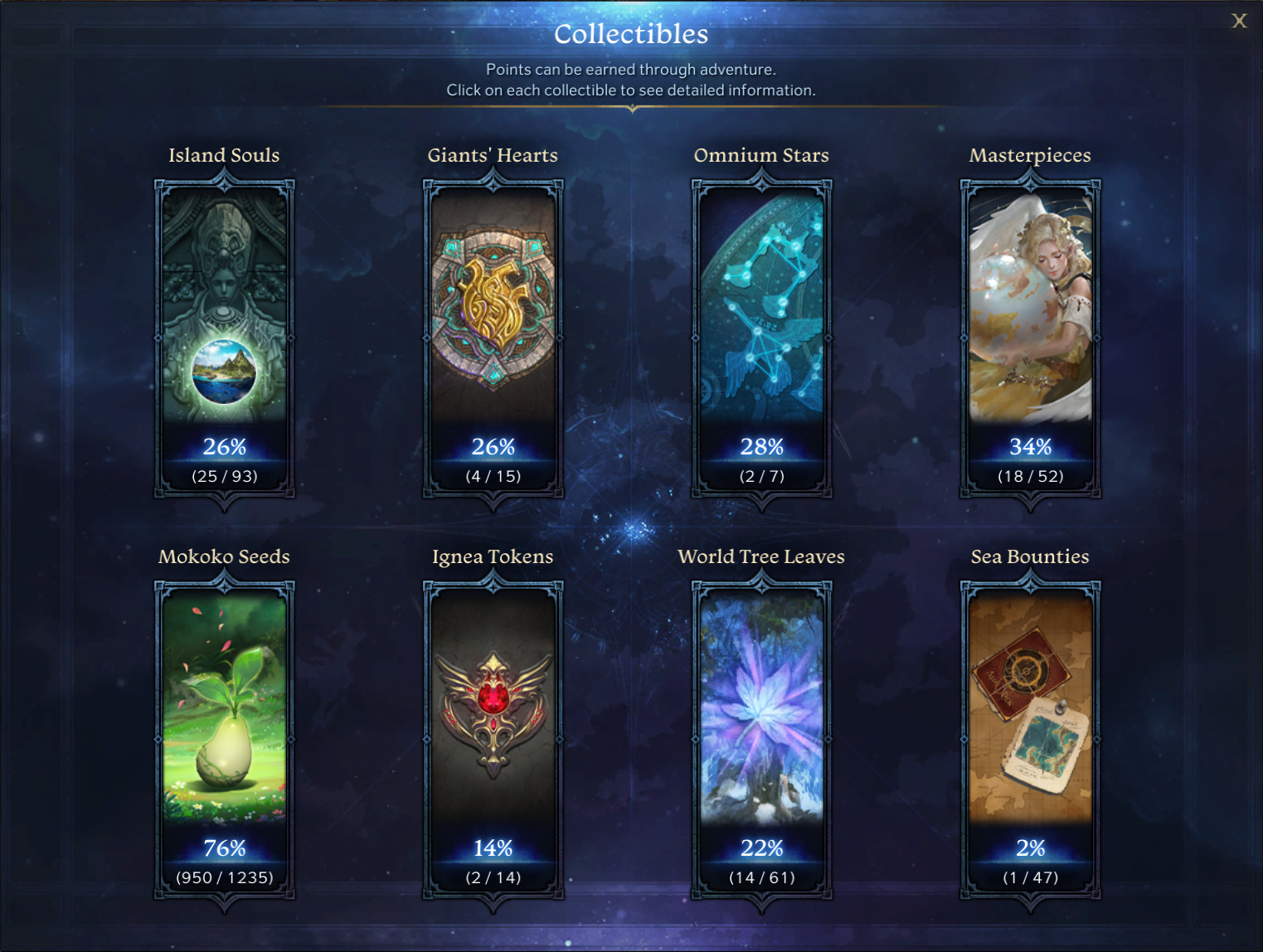 By clicking on the Omnium Star tab, it will bring you to a screen of the night sky with constellations. Each Omnium Star is tied to a specific constellation, and by hovering over each one, it will give you a lead on how or where it is collected.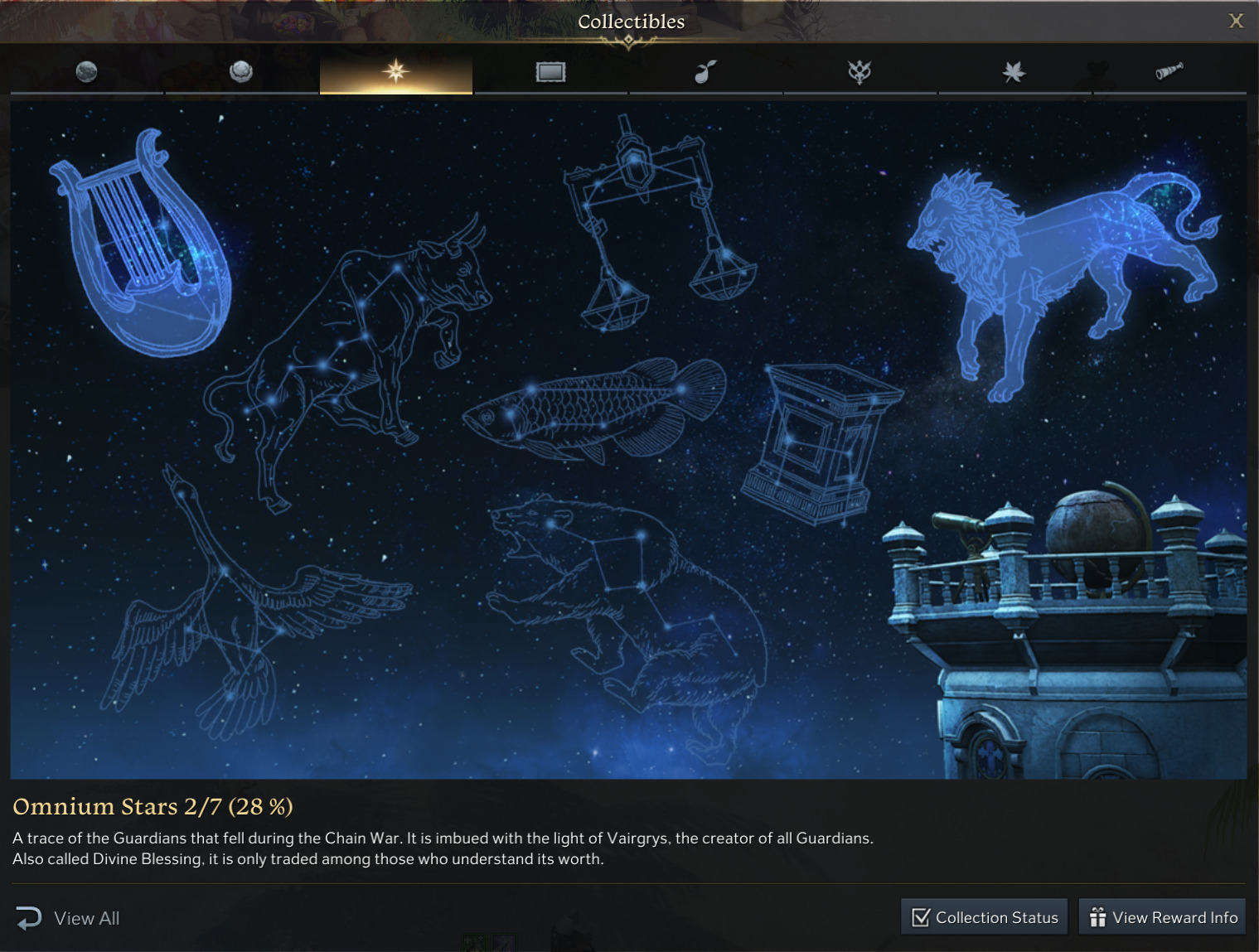 Furthermore, by clicking the "View Reward Info" button in the bottom right corner, you can see which rewards will be gained for each Omnium Star collected.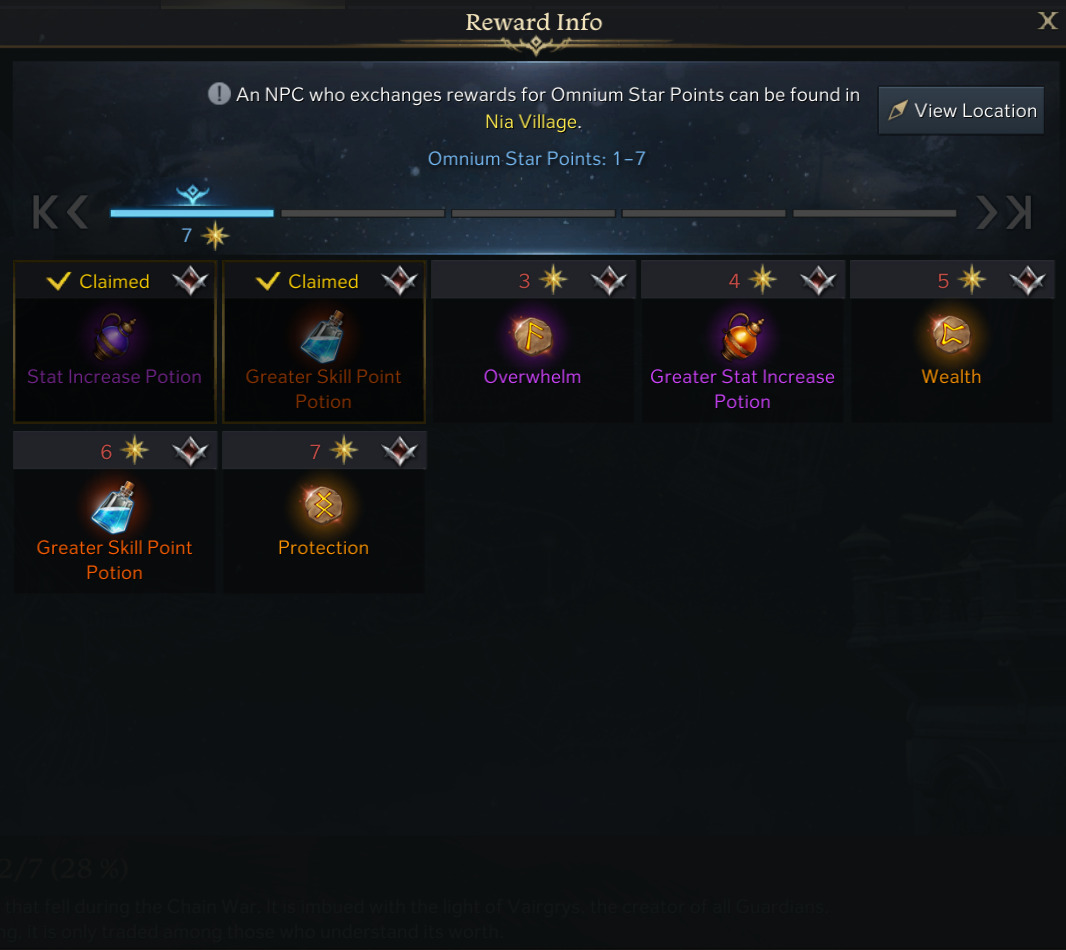 Stat Increase Potion - One Omnium Star
Greater Skill Point Potion - Two Omnium Stars
Epic Overwhelm Rune - Three Omnium Stars
Greater Stat Increase Potion - Four Omnium Stars
Legendary Wealth Rune - Five Omnium Stars
Greater Skill Point Potion – Six Omnium Stars
Legendary Protection Rune - Seven Omnium Stars

3.

How To Obtain Omnium Stars