Naruna Hot Springs Mokoko Seeds Locations in Lost Ark
This page provides the locations for all Mokoko Seeds in Lost Ark's Naruna Hot Springs.
TABLE OF CONTENTS OF THIS PAGE
1.
Naruna Hot Spring Mokoko Seeds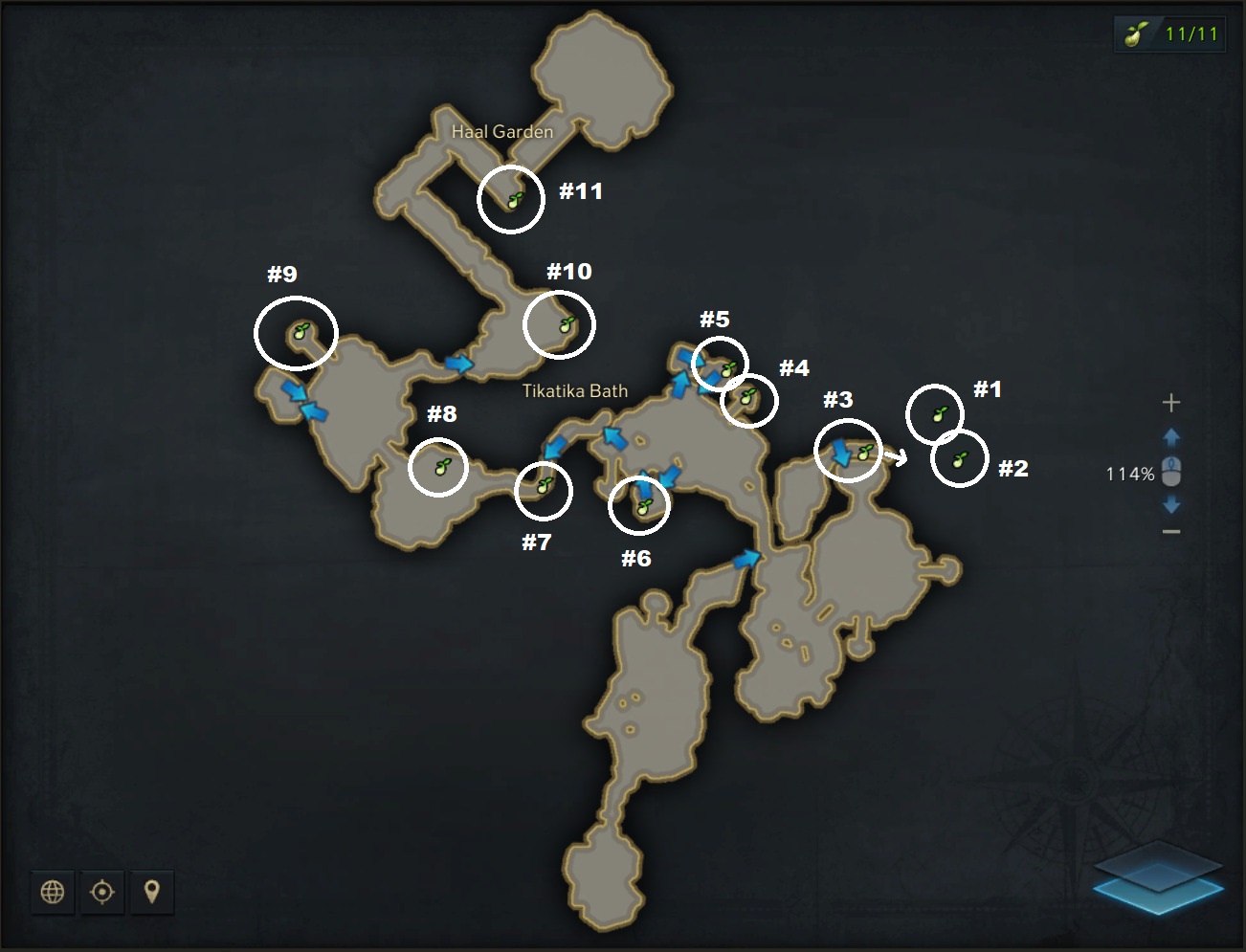 Mokoko Seed #1 is out of bounds, an arrow shows the way to get to it.
Mokoko Seed #2 is the same as the previous, also out of bounds at the same location.
Mokoko Seed #3 is at the bottom of the walkway, behind the flowers to the North.
Mokoko Seed #4 is behind a breakable barricade in a hot spring.
Mokoko Seed #5 is is on the top hot srping, on the North side.
Mokoko Seed #6 is in the Southern hot spring.
Mokoko Seed #7 is on the circular overpass in the middle of the walkway.
Mokoko Seed #8 is in the middle of a geyser. If you get shot up you'll get an achievement!
Mokoko Seed #9 is behind a breakable barricade, in the middle of a hot srping.
Mokoko Seed #10 is on the right side of the path, behind two palm trees.
Mokoko Seed #11 is at the end of the pathway, right before the boss fight.
1.1.
Punika Open World Mokoko Maps
1.2.
Punika Dungeon Mokoko Maps
25 Jan. 2023: Page added.
Show more
Show less