Starsand Beach Mokoko Seeds Locations in Lost Ark
This page provides the locations for all Mokoko Seeds in Lost Ark's Starsand Beach.
TABLE OF CONTENTS OF THIS PAGE
1.
Starsand Beach Mokoko Seeds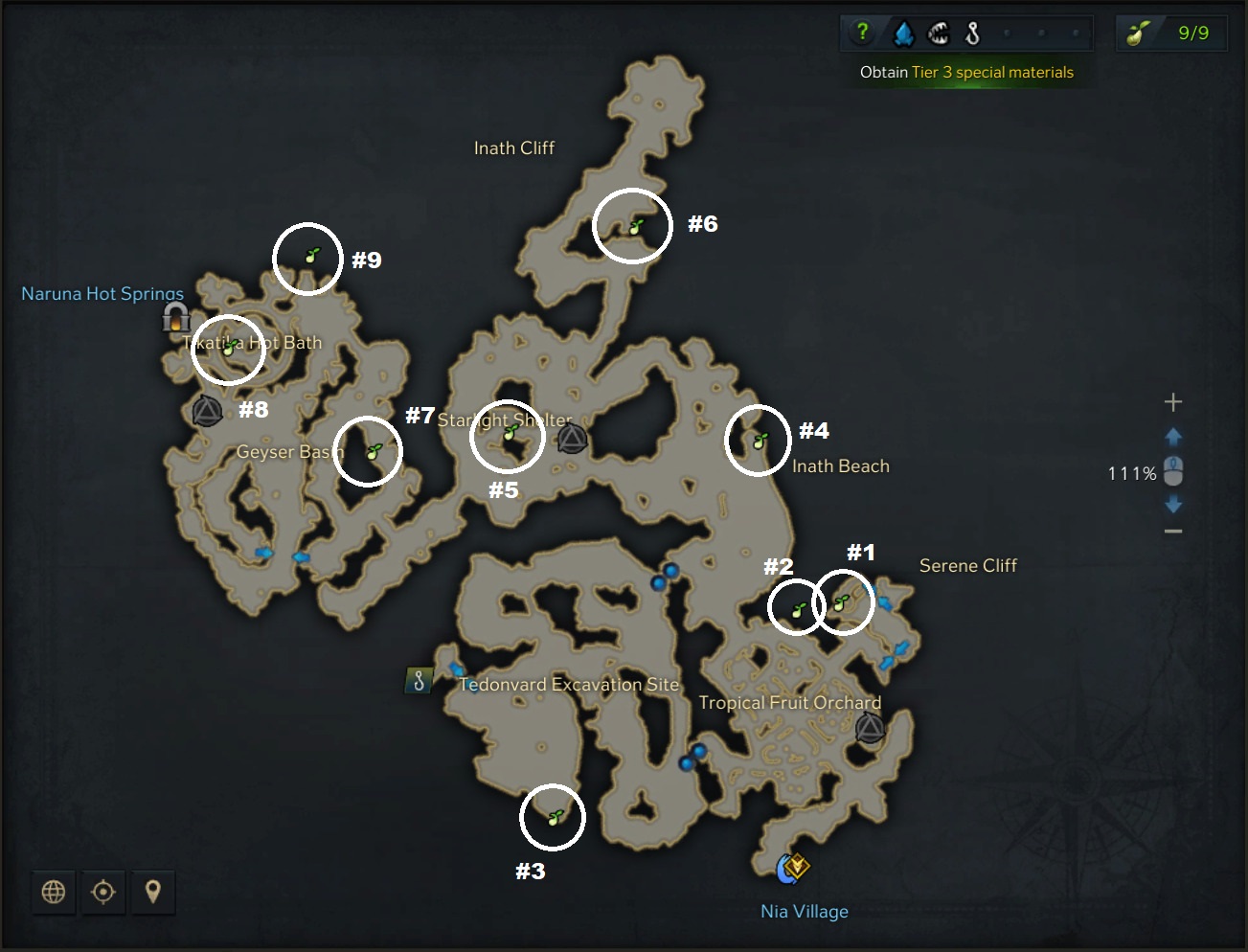 Mokoko Seed #1 is located on the second story of the building. There's a jump pad slightly to the south of the building in plain view.
Mokoko Seed #2 requires 350 Kindness, which will grant access to the hut.
Mokoko Seed #3 is just on the edge of the waves hitting the beach.
Mokoko Seed #4 is inside the shipwreck on the beach.
Mokoko Seed #5 requires you to play the Song of Harmony, which will remove the four orange jars.
Mokoko Seed #6 is on the edge of the cliff.
Mokoko Seed #7 is on the left side of the pathway.
Mokoko Seed #8 is in the middle of the wooden structure, on the right side of the hot spring.
Mokoko Seed #9 requires the player to be drunk off the Starsand Cocktail to gain access to the hut.
1.1.
Punika Open World Mokoko Maps
1.2.
Punika Dungeon Mokoko Maps
25 Jan. 2023: Page added.
Show more
Show less