Great Castle Mokoko Seeds Locations in Lost Ark
This page provides the locations for all Mokoko Seeds in Lost Ark's Great Castle.
TABLE OF CONTENTS OF THIS PAGE
1.
Great Castle Mokoko Seeds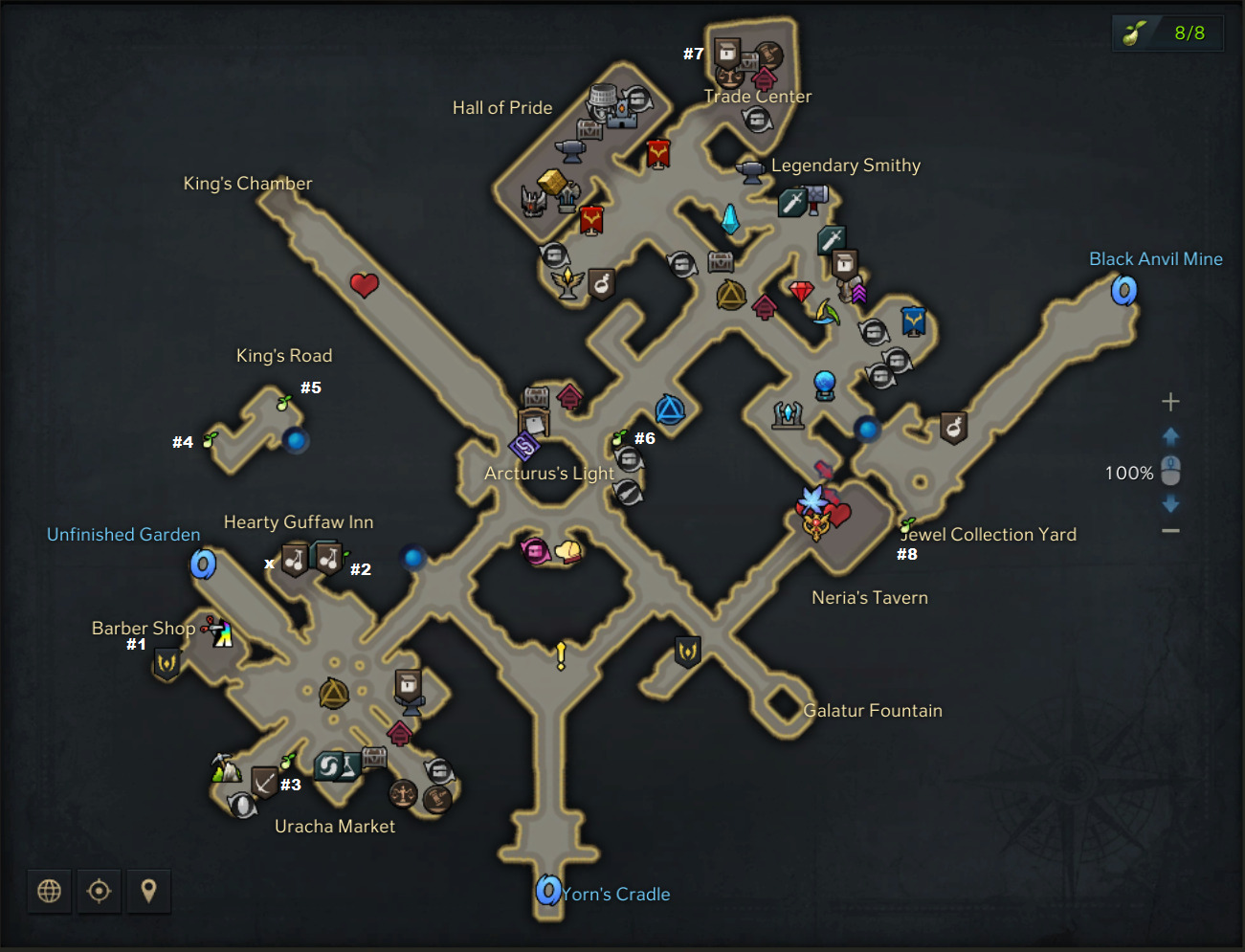 Mokoko Seed #1 can be found next to the Luxury Goods Merchant.
Mokoko Seed #2 is just to the right of the bar, but requires "Romantic Weapon" to be used to uncover the seed.
Mokoko Seed #3 is within the same tavern as #2 and can be accessed by going up the stairs and passing through the secret entrance with 300 Kindness points. The map is misleading on the location, so we've marked it on the map how to get there.
Mokoko Seed #4 is at the end of the isolated platform.
Mokoko Seed #5 requires "Romantic Weapon" to make the statue disappear.
Standing near the location of Mokoko Seed #6 will force an NPC to walk away. Upon doing so, you will be able to collect it.
Mokoko Seed #7 requires "Romantic Weapon" and can be found behind the General Merchant.
Mokoko Seed #8 is in a corner, right beside a giant container of ore.
1.1.
Yorn Open World Mokoko Maps
1.2.
Yorn Dungeon Mokoko Maps
04 Aug. 2022: Page added.
Show more
Show less