Iron Hammer Mine Mokoko Seeds Locations in Lost Ark
This page provides the locations for all Mokoko Seeds in Lost Ark's Iron Hammer Mine.
TABLE OF CONTENTS OF THIS PAGE
1.
Iron Hammer Mine Mokoko Seeds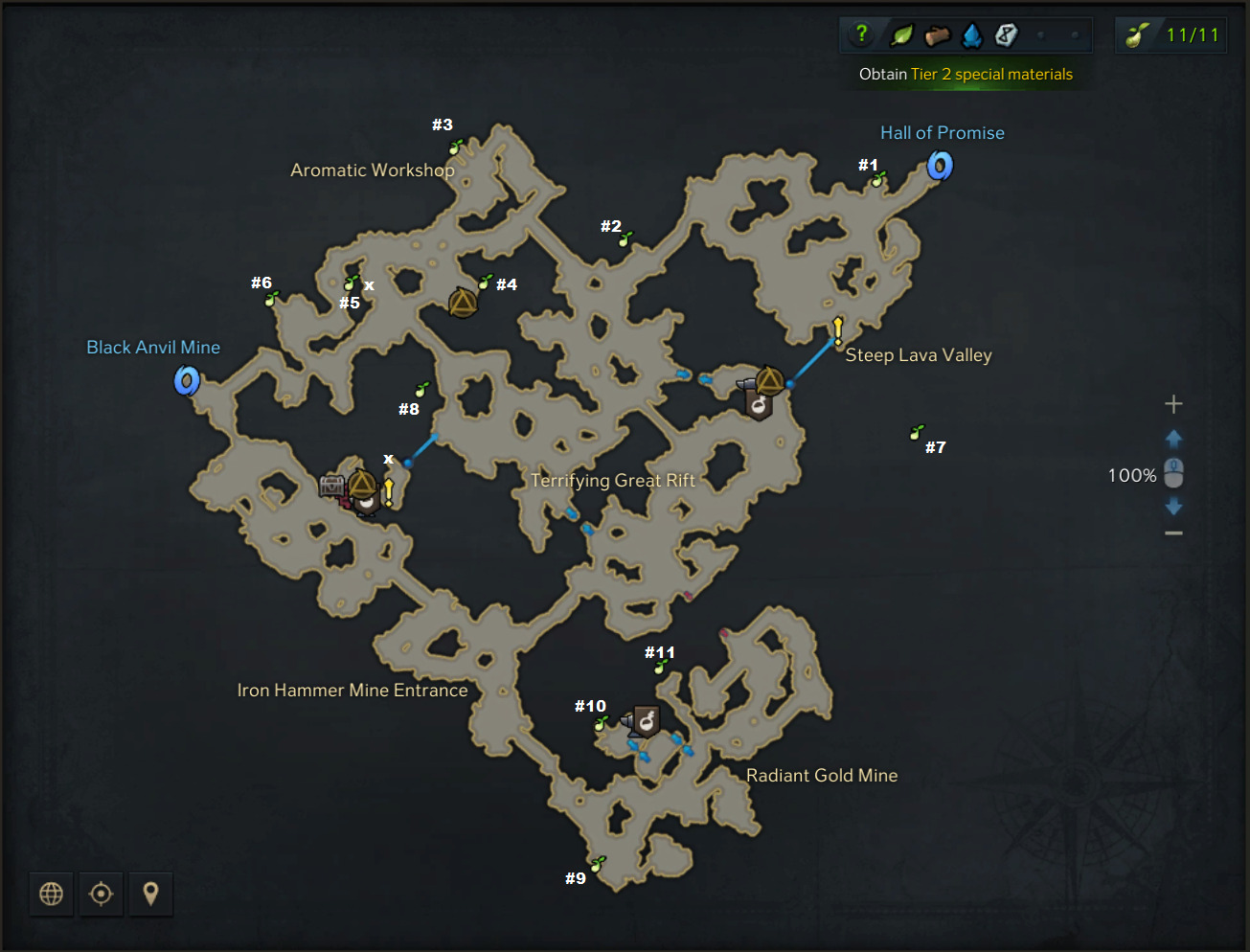 Mokoko Seed #1 can be found under the waterfall.
Mokoko Seed #2 is behind a fake door.
Mokoko Seed #3 is at the back of the raised platform.
Mokoko Seed #4 requires Wonderful Rum to access.
Mokoko Seed #5 can be obtained by sliding down the map at the marked location, it is then at the end of the cart tracks.
Mokoko Seed #6 requires playing "Romantic Weapon" in front of the beer keg.
Mokoko Seed #7 might look like it is found on the right side of the map, but it is actually accessed by playing "Song of Resonance" near the Iron Hammer Mine Entrance teleport. The location has been marked on the map.
Mokoko Seed #8 is behind a fake door.
Mokoko Seed #9 requires performing "Romantic Weapon" on the wooden platform to make the barrels disappear.
Mokoko Seed #10 is near where the Wandering Merchant spawns.
Mokoko Seed #11 requires 300 Wisdom to access the secret location.
1.1.
Yorn Open World Mokoko Maps
1.2.
Yorn Dungeon Mokoko Maps
04 Aug. 2022: Page added.
Show more
Show less