Frozen Sea Mokoko Seeds Locations in Lost Ark
This page provides the locations for all Mokoko Seeds in Lost Ark's Frozen Sea.
TABLE OF CONTENTS OF THIS PAGE
1.
Frozen Sea Mokoko Seeds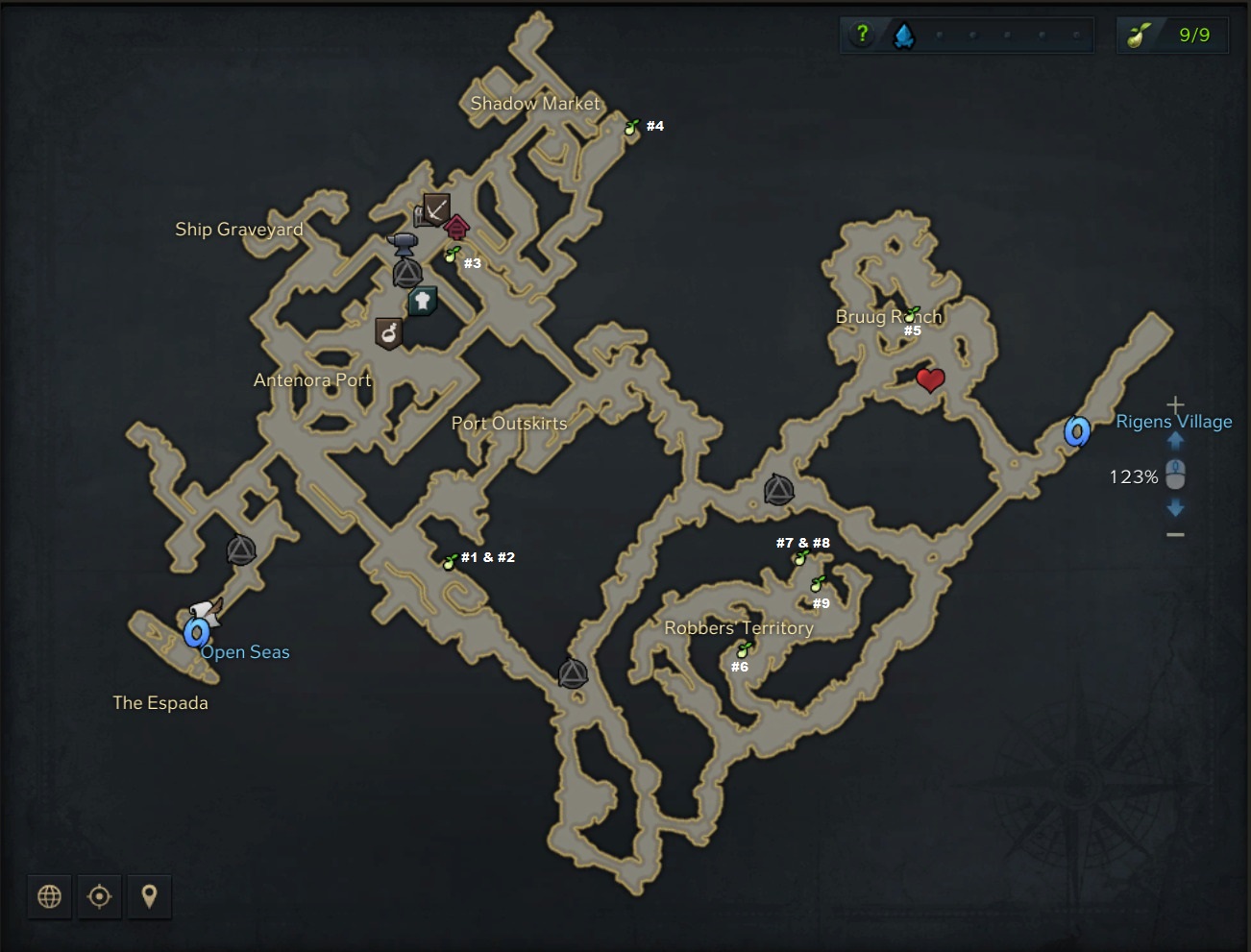 The first two Mokoko Seeds can be found in the shadow of a brick building, underneath a clothes line.
Mokoko Seed #3 is behind a platform with a chest full of gold.
Mokoko Seeds #4 can be found in the prisoner area in a shabby, wooden room.
Mokoko Seed #5 is under a water tower.
Mokoko Seed #6 is located under a grouping of bushes.
Mokoko Seeds #7 and #8 can be found together in front of a large gate.
Mokoko Seed #9 is beside a dead tree.
1.1.
Shushire Open World Mokoko Maps
1.2.
Shushire Dungeon Mokoko Maps