Prideholme Mokoko Seeds Locations in Lost Ark
This page provides the locations for all Mokoko Seeds in Lost Ark's Prideholme.
TABLE OF CONTENTS OF THIS PAGE
1.
Prideholme Mokoko Seed Locations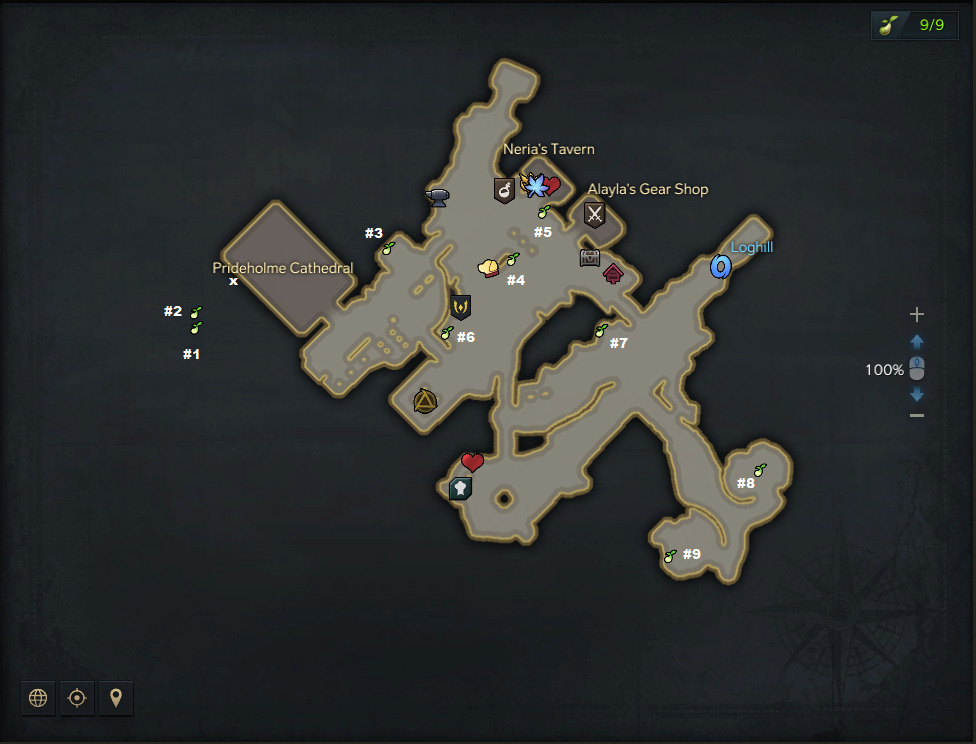 For Mokoko Seeds #1 and #2, you will need to find the hollow patch in the side wall (marked with an x on the map) and cross over into the "out-of-bounds" area. Simply walk into the wall at a slant until you find it.
Mokoko Seed #3 is found under a giant tree.
Seed #4 can be found on the right side of the big statue in the middle of the city.
The fifth Seed is to the right of the door that leads to Neria's Tavern.
Mokoko Seed #6 can be located under a small tree just to the right of some stairs.
Mokoko Seed #7 is obstructed from view by a house. Take advantage of the prompt that comes up when you get near it and press G.
#8 is in the middle of a field at the bottom of the map
Mokoko Seed #9 is located on the far left side of the fenced yard at the bottom of the map.
1.1.
Rethramis Open World Mokoko Maps
1.2.
Rethramis Dungeon Mokoko Maps
1.3.
Mokoko Seed Locations
29 Mar. 2022: Guide added.
Show more
Show less