Niheltalop's Thoughts Mokoko Seeds Locations and Island Soul Guide in Lost Ark
On this page you will find all the information regarding Niheltalop's Thoughts in Lost Ark. This includes Mokoko Seeds, Island Soul, and quest information.
TABLE OF CONTENTS OF THIS PAGE
1.
Niheltalop's Thoughts Guide
An island full of ancient ruins. It is said that ancient ghosts wander. If you gather the Thoughts of the Island and dedicate them to the alter, you may meet a giant called Niheltalop.
Island Soul: No
Mokoko Seeds: 4
Recommended Item Level: 1100
Admission Period: Always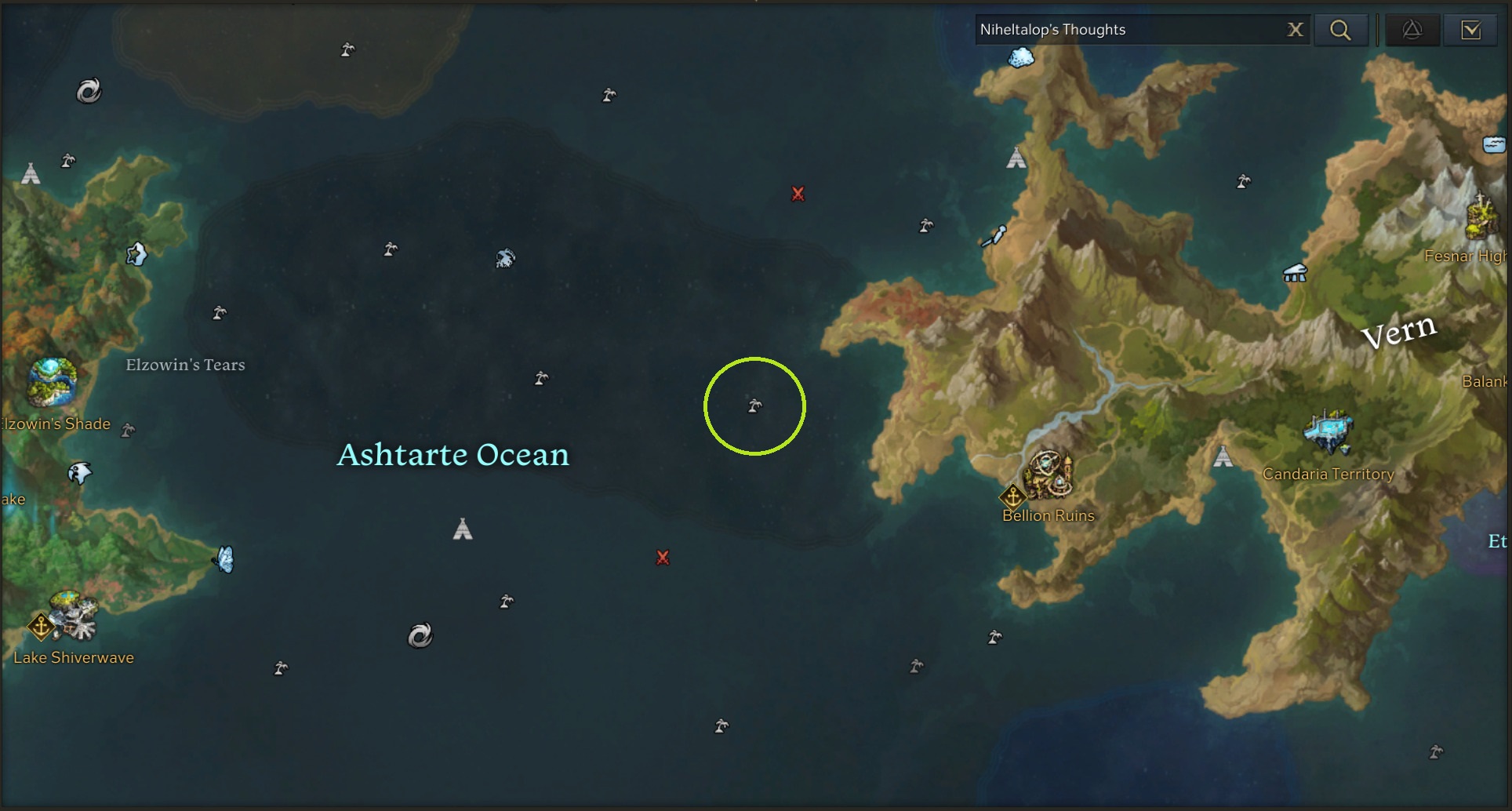 2.
Niheltalop's Thoughts Island Soul
Oddly enough, even though it looks like this island has had a ton of thought put into it with it's size and structure, there's no Island Soul here.
Currently, Niheltalop's Thoughts serves a single purpose; Excavating. This is possibly the best place to farm material for the trade skill. Close proximity spawn locations, sparce enemies, and a large map allowing multiple people to farm at one time make this a prime location for anyone trying to either level up excavating or grind the materials out for crafting or selling.
3.
Niheltalop's Thoughts Mokoko Seeds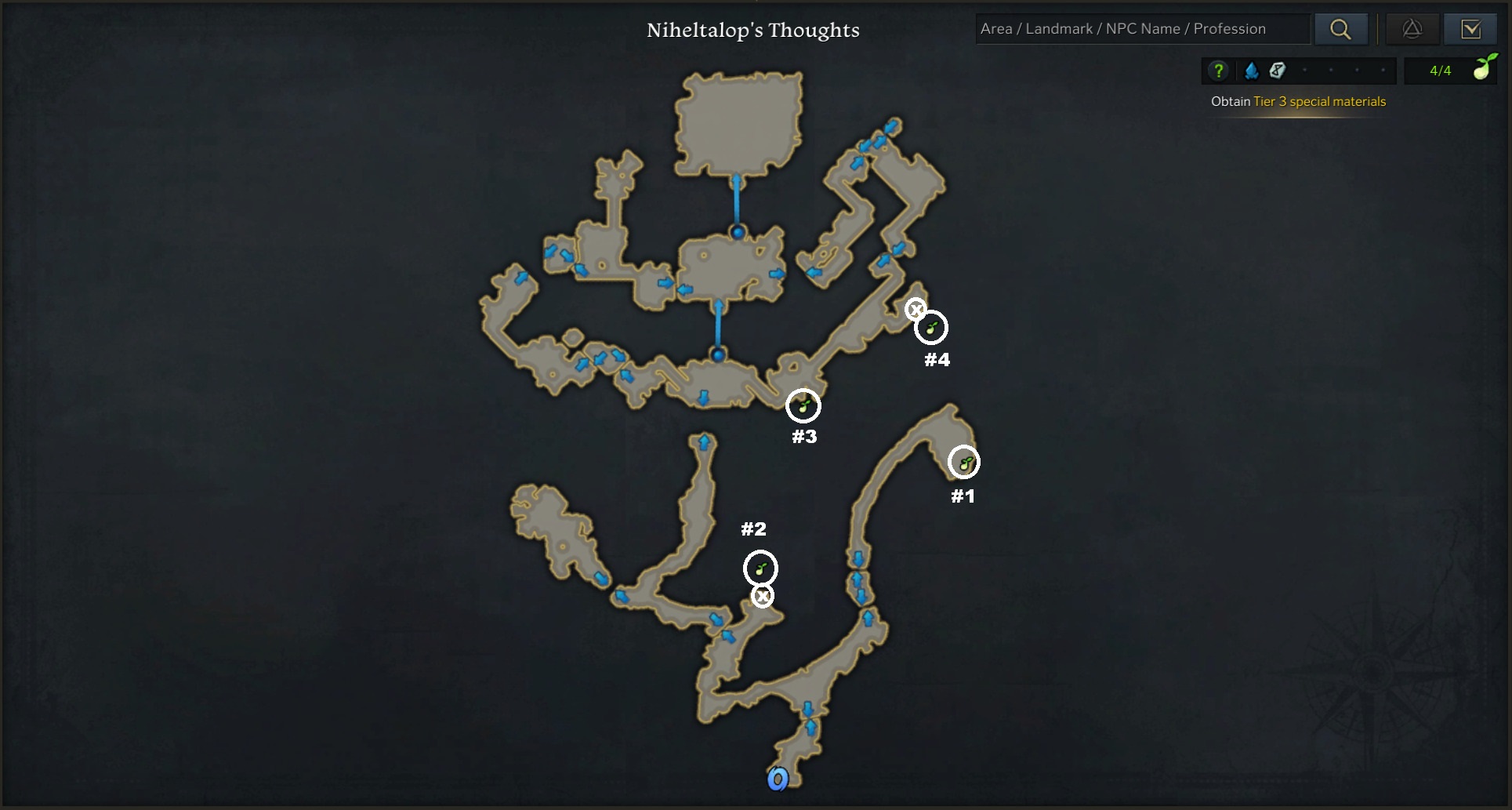 Mokoko Seed #1 is off the the right side of the island entrance, in a room filled with magma-cracked earth.
Mokoko Seed #2 can be located by using the secret entrance marked on the map.
Mokoko Seed #3 is down a ladder located where the Mokoko is on the map. It leads to a secret room.
Mokoko Seed #4 can be accessed by using the secret path marked on the map.
20 Apr. 2023: Page added.
Show more
Show less