Leyar Terrace Mokoko Seeds Locations in Lost Ark
This page provides the locations for all Mokoko Seeds in Lost Ark's Leyar Terrace.
TABLE OF CONTENTS OF THIS PAGE
1.
Leyar Terrace Mokoko Seed Locations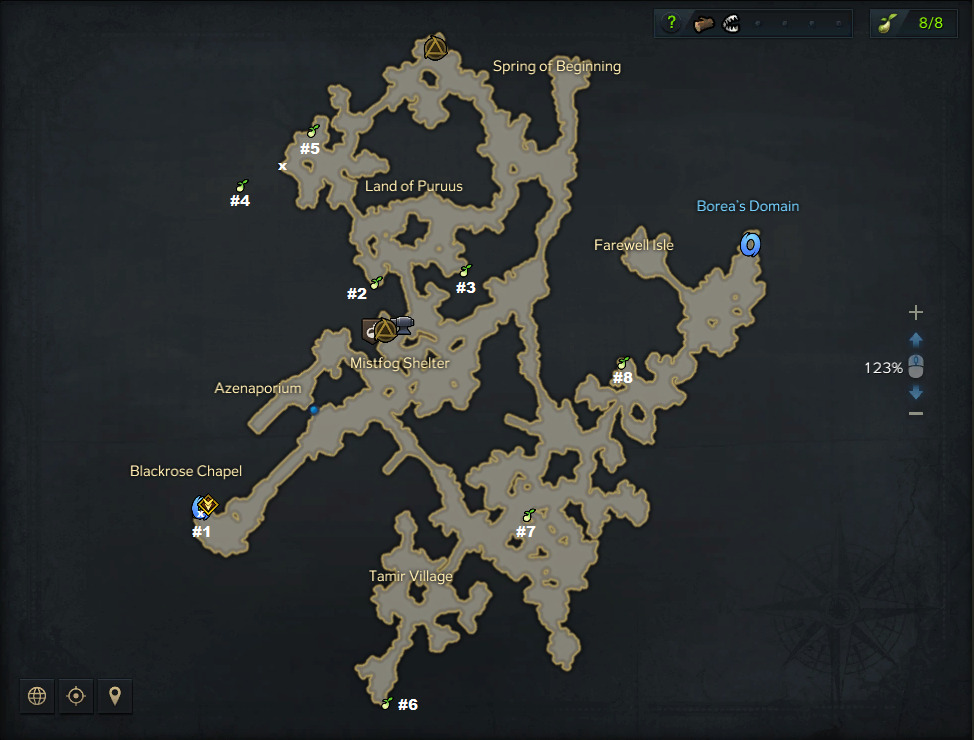 The first Mokoko Seed is right next to the map entrance. It has been marked for clarity.
Mokoko Seed #2 is underneath a small waterfall.
Mokoko Seed #3 is completely hidden by treetops.
Mokoko Seed #4 is off the map -- the entrance to the secret area has been marked.
Mokoko Seed #5 is near illuminescent blue flowers.
The 6th Seed is at the end of the path.
Mokoko Seed #7 is close to a few bales of hay and against wooden fencing.
Mokoko Seed #8 is nestled against the water's edge.
1.1.
East Luterra Open World Mokoko Maps
1.2.
East Luterra Dungeon Mokoko Maps
1.3.
Mokoko Seed Locations
29 Mar. 2022: Guide added.
Show more
Show less