Peyto Mokoko Seeds Locations and Island Soul Guide in Lost Ark
On this page you will find all the information regarding Peyto in Lost Ark. This includes Mokoko Seeds, Island Soul, and quest information.
TABLE OF CONTENTS OF THIS PAGE
A place known as a paradise on the sea. Thousands of tourists come here in search of pleasure and tranquility.
Island Soul: Yes
Mokoko Seeds: 5
Recommended Item Level: 250
Admission Period: Always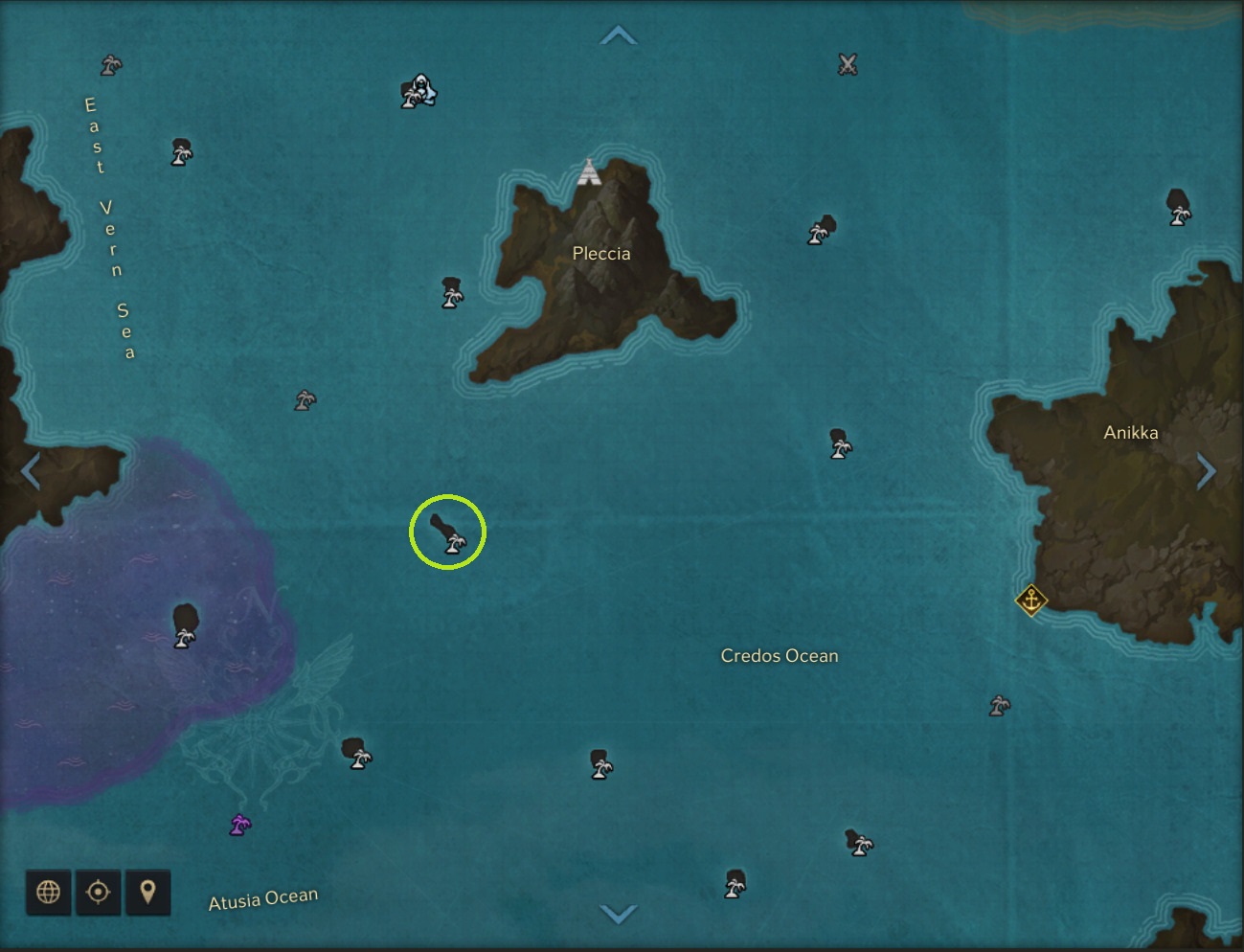 There is a lot going on with this island. You will end up coming back here multiple times for other island questlines, but for the sake of this page, we will only go over the base questline for Peyto specifically.
The

Peyto Island Soul is rewarded after a fairly long-winded questline involving the main questline for the island and Una dailies. For full completion, you will need to have acquired the Emote: Roar from Freedom Island.
Completion of any of the following three Una dailies will go towards the Island Soul completion:
This quest chain is long, but the rewards that come from it are worth doing. The main questline for Peyto is as follows:
"Becoming an Idol" from Danidani
"The Future is in our Hands" from Gambler Caze
"The Girl with Starlit Eyes" from Blue Anglerfish Ventum
"The Ship's Magician" from Tanay
"Want to See My Hat Trick?" from Lussier
"Time for a Takedown" from Blue Anglerfish Ventum
"Finally Finished" from Blue Anglerfish Ventum
"The Girl with Starlit Eyes" and "Time for a Takedown" are the two quests that require the Una's Tasks to finish.
Upon completing these quests, you will receive the following:
Peyto has a singular Rapport NPC, Tanay, who will be unlocked after completing the quest "Want to See my Hat Trick?". Tanay will give you the following rewards:
Neutral
Amicable
Friendly
Trusted
There are other floors on this island, but they were not included here, as these are the only three with Mokoko Seeds on them.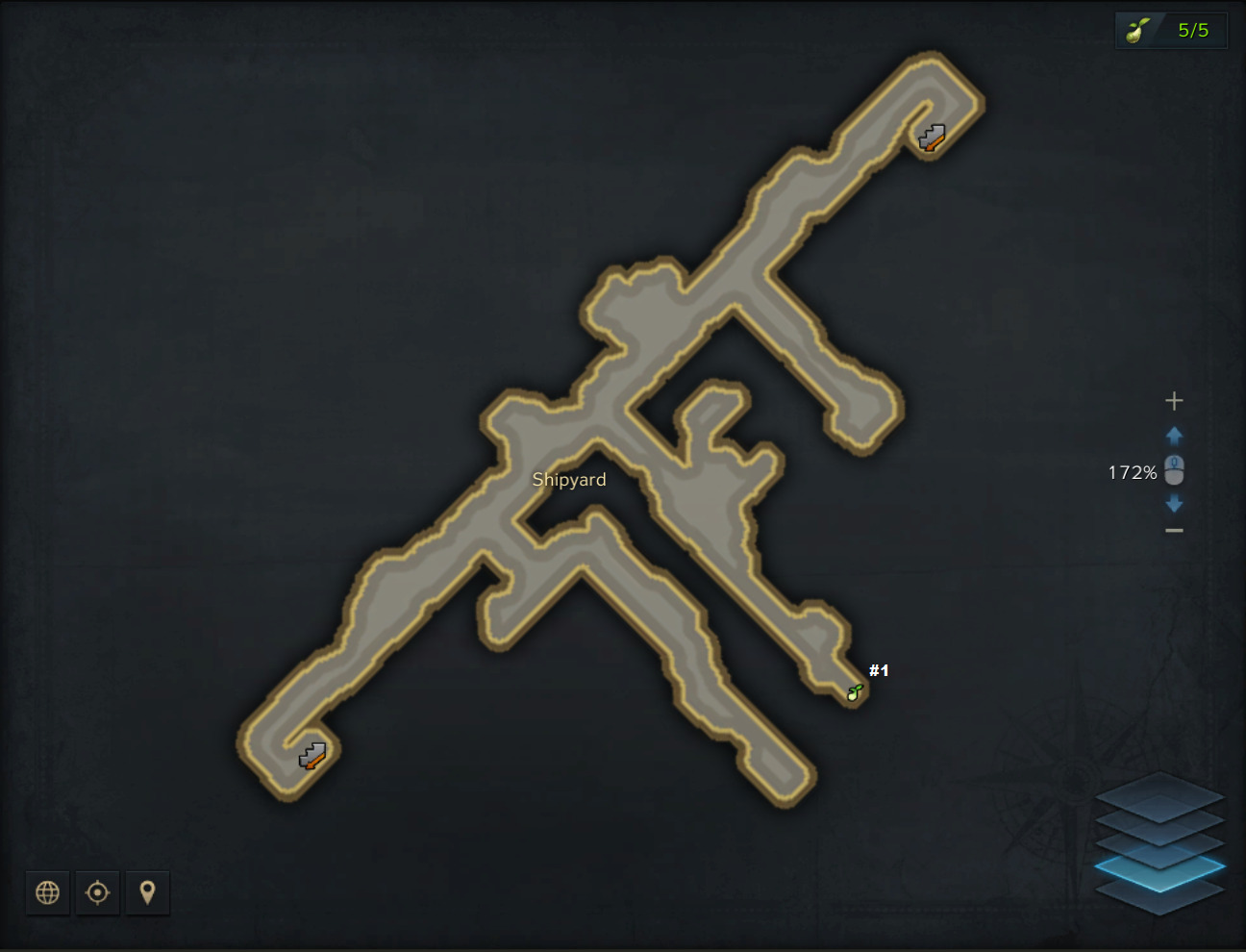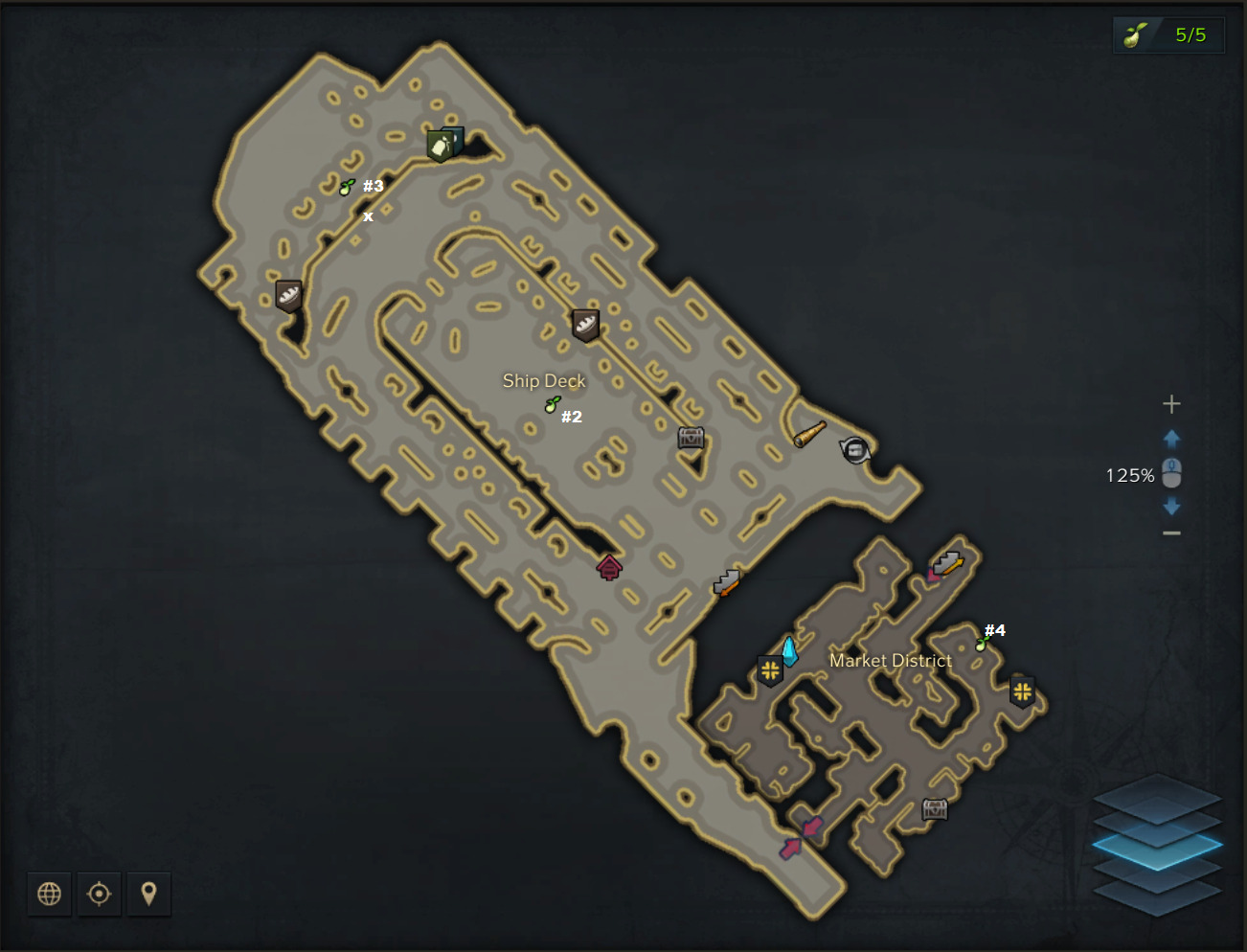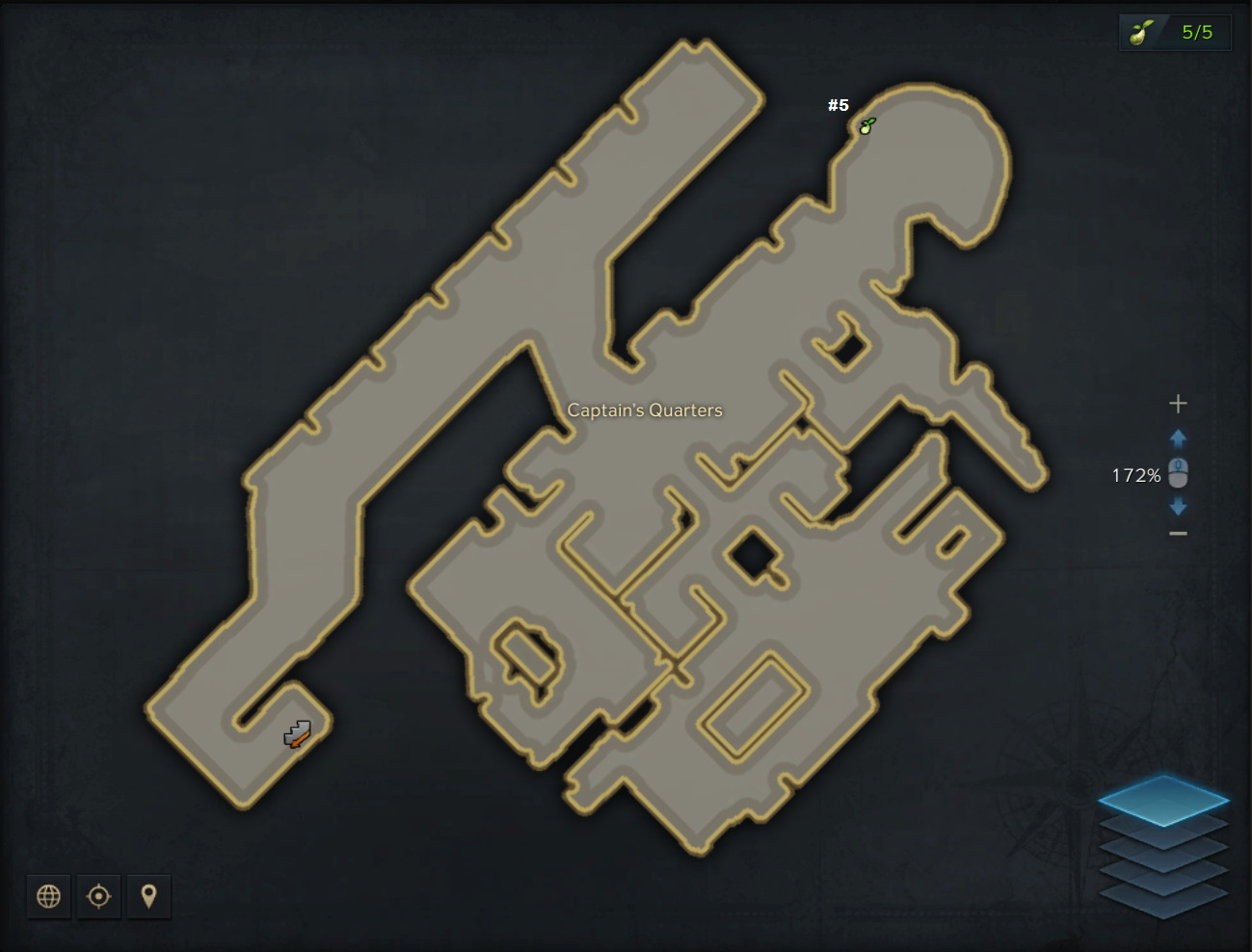 Mokoko Seed #1 is located at the end of a long corridor in front of wooden barrels.
Mokoko Seed #2 is in the pool in the middle of the ship.
Mokoko Seed #3 requires you to enter the door underneath where it is shown on the map.
Mokoko Seed #4 is in front of paintings on the ground.
Mokoko Seed #5 is on a balcony of the ship next to what appears to be a telescope.