Brilliant Ridge Mokoko Seeds Locations in Lost Ark
This page provides the locations for all Mokoko Seeds in Lost Ark's Brilliant Ridge.
TABLE OF CONTENTS OF THIS PAGE
1.
Brilliant Ridge Mokoko Seed Locations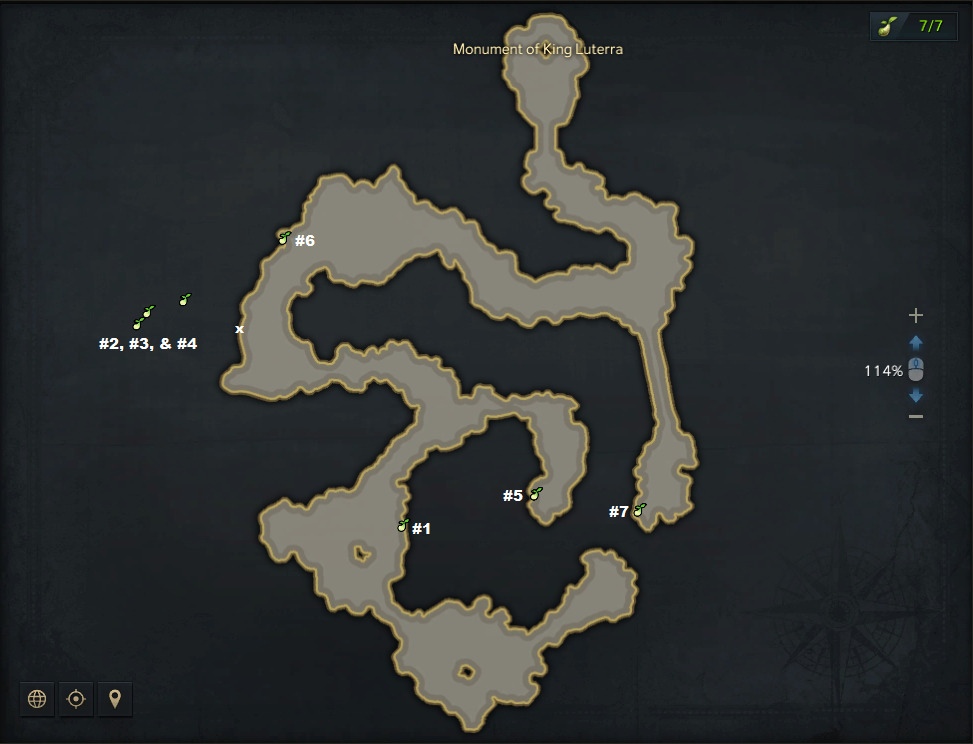 Note: These Mokoko Seeds can only be accessed by re-entering the instance once you have completed it once for story purposes. The Mokoko Seeds will not be there on your initial playthrough.
Mokoko Seed #1 can be found out in the open, in front of a lit torch.
Mokoko Seeds #2, #3, and #4 require you to kill the mini-boss before the secret entrance opens. Kill it (and the mobs it generates) and backtrack to collect all three Mokoko Seeds. The fake wall has been marked on the map.
Mokoko Seed #5 can be found inside of a small amount of vegetation.
Mokoko Seed #6 is hidden behind a grouping of odd-looking cylindrical stones.
The final Mokoko Seed of the map can be found by heading to the cliff edge.
1.1.
West Luterra Open World Mokoko Maps
1.2.
West Luterra Dungeon Mokoko Maps
1.3.
Mokoko Seed Locations
29 Mar. 2022: Guide added.
Show more
Show less