Sunwell Plateau Raid Guides
Sunwell Plateau is the final raid of The Burning Crusade and the only raid released in the fifth and final content update for The Burning Crusade Classic. Sunwell Plateau includes six unique bosses encounters, some of which are considered the most difficult encounters in the entire expansion. This section will include our guides focusing on the Sunwell Plateau, the boss encounters inside of it, and the loot that drops from its inhabitants.
Sunwell Plateau is the final and often considered to be the most difficult raid of the Burning Crusade expansion. This raid is a part of the fifth and final Phase update of The Burning Crusade Classic.
2.
Sunwell Plateau Attunement
There is no attunement required to enter the Sunwell Plateau raid, but only characters at Level 70 are able to enter the instance.
3.
Sunwell Plateau Entrance Location
Sunwell Plateau is located to the south west of Sun's Reach where players will be teleported when entering the Isle of Quel'Danas. You can follow the path going southwest and the raid instance portal will be quite hard to miss.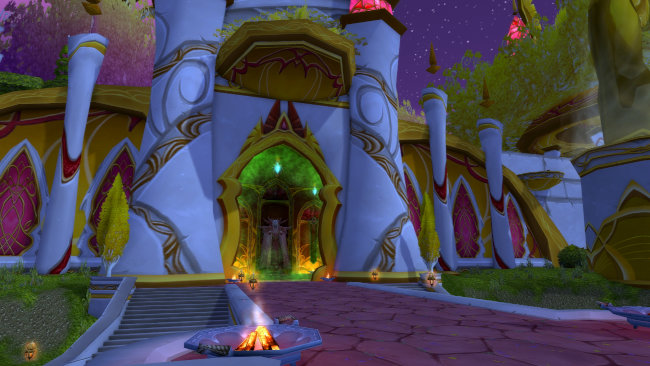 4.
Bosses in Sunwell Plateau
There are six bosses in Sunwell Plateau, all of which must be killed in a linear order to progress deeper into the instance. Check out the links below for our in-depth guides for each specific boss.
Sunwell Plateau offers many unique challenges that you must be prepared to face, specifically the usage of a Warlock tank on the Eredar Twins encounter is almost required and should be something that you consider when forming your raid comp before heading inside. Brutallus also has one of the most intense healing requirements of any boss to date and bringing an extra healer or two is strongly encouraged for your first couple kills of this encounter; many guilds will likely use 7-8 healers for their early kills of Brutallus.
5.
Sunwell Plateau Trash Drops
Some of the most powerful pieces of equipment in the game and unique gear recipes come from trash mobs located inside the Sunwell Plateau raid instance. These pieces of gear are listed below.
6.
Sunwell Plateau Loot Priority
For every piece of loot within Sunwell Plateau, there may be a class that more strongly desires it right away. To help with figuring out who loot may be most useful for, we have created a guide detailing this priority.