Battlebound Plains Mokoko Seeds Locations in Lost Ark
This page provides the locations for all Mokoko Seeds in Lost Ark's Battlebound Plains.
TABLE OF CONTENTS OF THIS PAGE
1.
Battlebound Plains Mokoko Seed Locations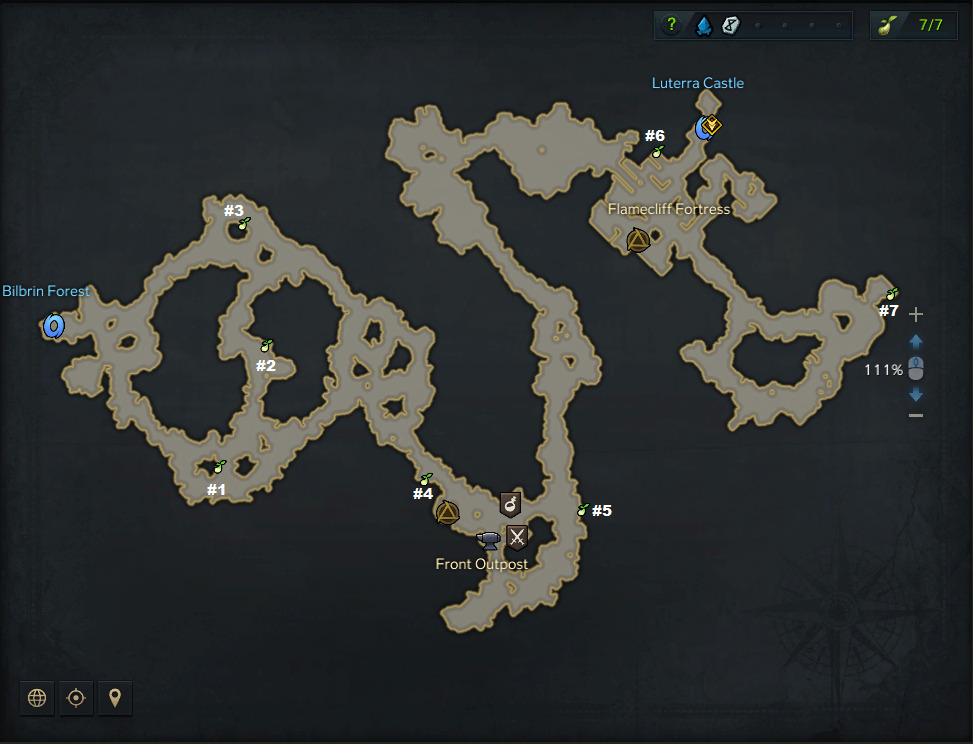 Mokoko Seed #1 is to the right of some spiky rocks.
Mokoko Seed #2 is touching a giant bronze chain on the ground.
The third Mokoko Seed is at the top of the map, in plain sight.
Mokoko Seed #4 is hidden by large evergreen trees.
Mokoko Seed #5 is behind a group of knights, hidden by evergreen trees.
Up a flight of stairs, in front of sandbags, is where you will find Mokoko Seed #6.
Mokoko Seed #7 is near a road barricade, off to the right.
1.1.
West Luterra Open World Mokoko Maps
1.2.
West Luterra Dungeon Mokoko Maps
1.3.
Mokoko Seed Locations
29 Mar. 2022: Guide added.
Show more
Show less