Prisma Valley Mokoko Seeds Locations in Lost Ark
This page provides the locations for all Mokoko Seeds, with maps and explanations, in Lost Ark's Prisma Valley.
TABLE OF CONTENTS OF THIS PAGE
1.
Prisma Valley Mokoko Seed Locations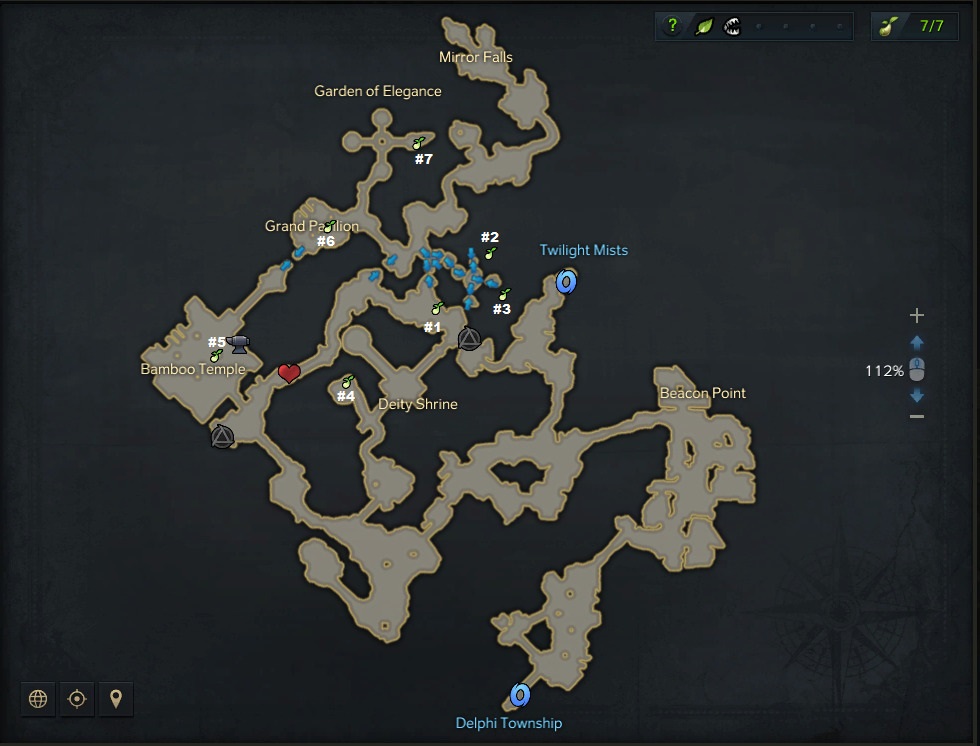 Mokoko Seed #1 can be found beside an autumnal tree, close to a Vista Point.
Mokoko Seed #2 is located off the map. From the middle section of the floating platforms, walk north into the clouds.
Like the previous Mokoko Seed, #3 is located off the map. For this one, jump south from the middle platform and follow the clouds in a counter-clockwise fashion until you reach the platform with the Mokoko Seed on it.
Mokoko Seed #4 is located near a waterfall and some large statues of shield-wielding warriors.
You will find Mokoko Seed #5 next to a stone structure of a building.
Mokoko Seed #6 is in front of a large urn holding a fire.
Mokoko Seed #7 is just beyond a bridge near a waterfall.
1.1.
Anikka Open World Mokoko Maps
1.2.
Anikka Dungeon Mokoko Maps
30 Mar. 2022: Guide added.
Show more
Show less