Grayhammer Mine Mokoko Seeds Locations in Lost Ark
This page provides the locations for all Mokoko Seeds in Lost Ark's Grayhammer Mine.
TABLE OF CONTENTS OF THIS PAGE
1.
Grayhammer Mine Mokoko Seed Locations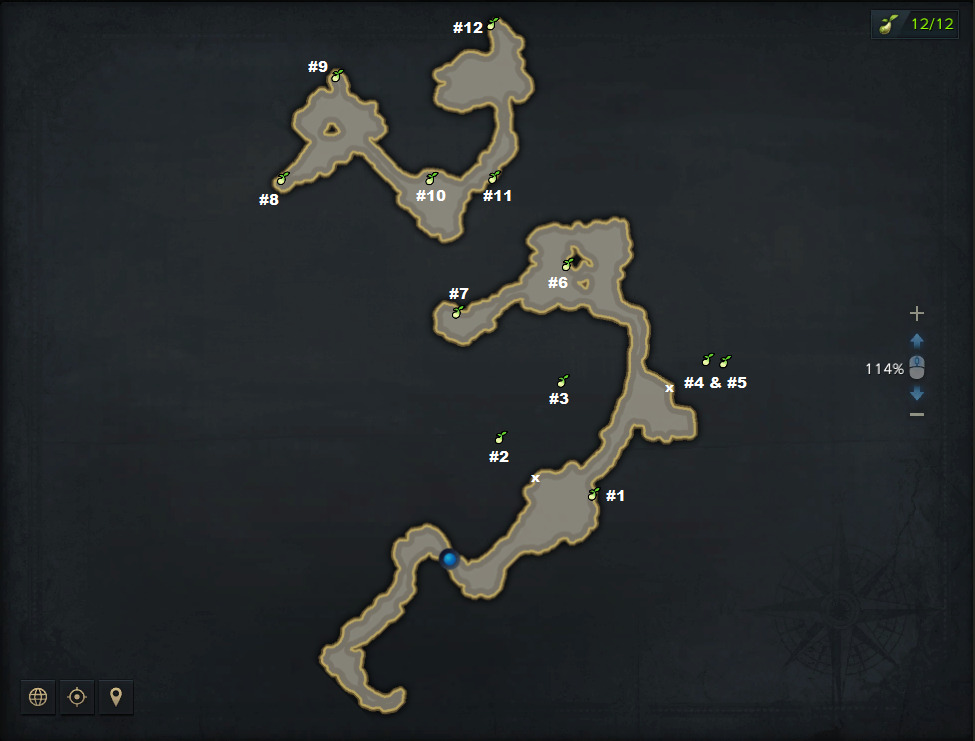 Mokoko Seed #1 is located in front of a fishnet.
Mokoko Seed #2 can be accessed by a slender path in the rocks, marked on the map.
For Mokoko Seed #3, you will need the lamp that is located in the secret area where Mokoko Seeds #4 and #5 are. The entrance to that area has been marked on the map. Get those two Mokoko Seeds, grab the lamp, and head back to Mokoko Seed #2 to get the Seed that is located across the water.
Mokoko Seed #6 is located in front of a fire.
You will find Mokoko Seed #7 next to the mine carts. Be war--if you enter the mine carts before you pick this up, you will not be able to go back to it without re-instancing.
Mokoko Seed #8 is on a wooden platform.
Mokoko Seed #9 is behind a prisoner cage. Break the cage and claim your Seed.
Mokoko Seed #10 is hidden under a set of three barrels.
The eleventh Mokoko Seed of the dungeon is fairly visible, located on the edge of the map.
You will find the final Mokoko Seed at the end of the dungeon behind the open wooden door.
1.1.
West Luterra Open World Mokoko Maps
1.2.
West Luterra Dungeon Mokoko Maps
1.3.
Mokoko Seed Locations
29 Mar. 2022: Guide added.
Show more
Show less