Bilbrin Forest Mokoko Seeds Locations in Lost Ark
This page provides the locations for all Mokoko Seeds in Lost Ark's Bilbrin Forest.
TABLE OF CONTENTS OF THIS PAGE
1.
Bilbrin Forest Mokoko Seed Locations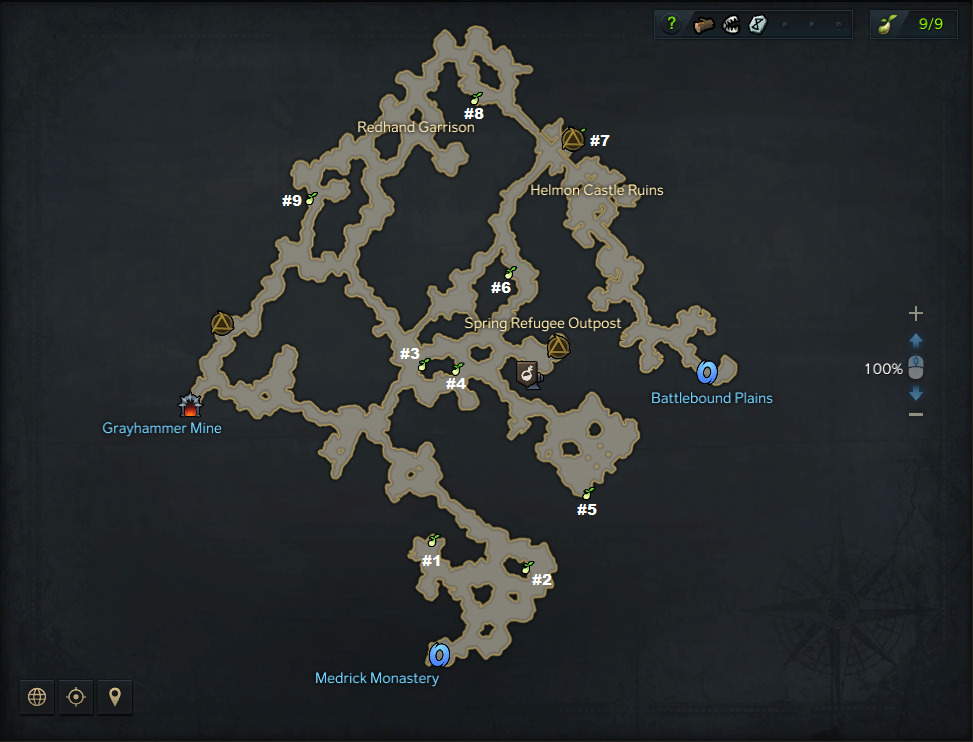 Mokoko Seed #1 is hidden behind a grouping of mushrooms.
Mokoko Seed #2 is obscured from sight by a large pine tree.
You will find the 3rd Mokoko Seed just to the left of a stone outcropping.
Seed #4 is near a small pond of water, inside vegetation.
Mokoko Seed #5 can be found up against a stone wall, specifically behind the pillar.
Mokoko Seed #6 is hidden by the cover of trees.
You will find Mokoko Seed #7 just North-East of the Triport.
Mokoko Seed #8 can be found hidden within dense shrubbery.
The final Mokoko Seed, #9, is obscured from view by tree branches.
1.1.
West Luterra Open World Mokoko Maps
1.2.
West Luterra Dungeon Mokoko Maps
1.3.
Mokoko Seed Locations
29 Mar. 2022: Guide added.
Show more
Show less