Nia Village Mokoko Seeds Locations in Lost Ark
This page provides the locations for all Mokoko Seeds in Lost Ark's Nia Village.
TABLE OF CONTENTS OF THIS PAGE
1.
Nia Village Mokoko Seeds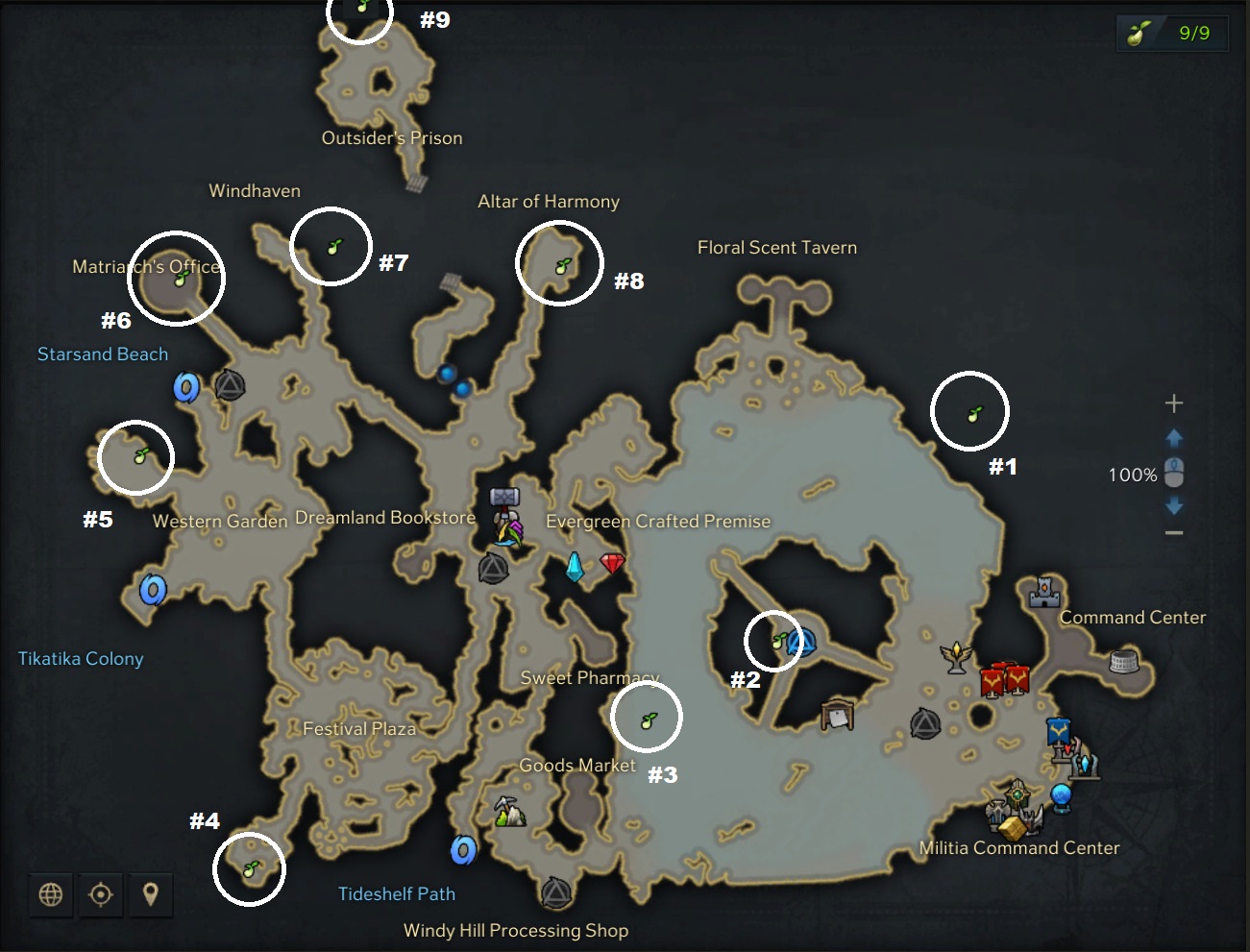 Mokoko Seed #1 is hidden in a building requiring you to be drunk off Punika Gin.
Mokoko Seed #2 is just to the left of the home point teleport.
Mokoko Seed #3 is underneath a surfboard in shallow water.
Mokoko Seed #4 is behind a Punikan playing an instrument.
Mokoko Seed #5 is just beside Albion in the flowers.
Mokoko Seed #6 is underneath the bed in Nia's Quarters.
Mokoko Seed #7 requires you to take the wodden raft, which will eventually circle around to a semi-hidden plot of land hiding a Mokoko Seed.
Mokoko Seed #8 requires you play the Song of Harmony next to the statue.
Mokoko Seed #9 requires 350 Wisdom to get past the gate.
1.1.
Punika Open World Mokoko Maps
1.2.
Punika Dungeon Mokoko Maps
25 Jan. 2023: Page added.
Show more
Show less