Lakebar Mokoko Seeds Locations in Lost Ark
This page provides the locations for all Mokoko Seeds in Lost Ark's Lakebar.
TABLE OF CONTENTS OF THIS PAGE
1.
Lakebar Mokoko Seed Locations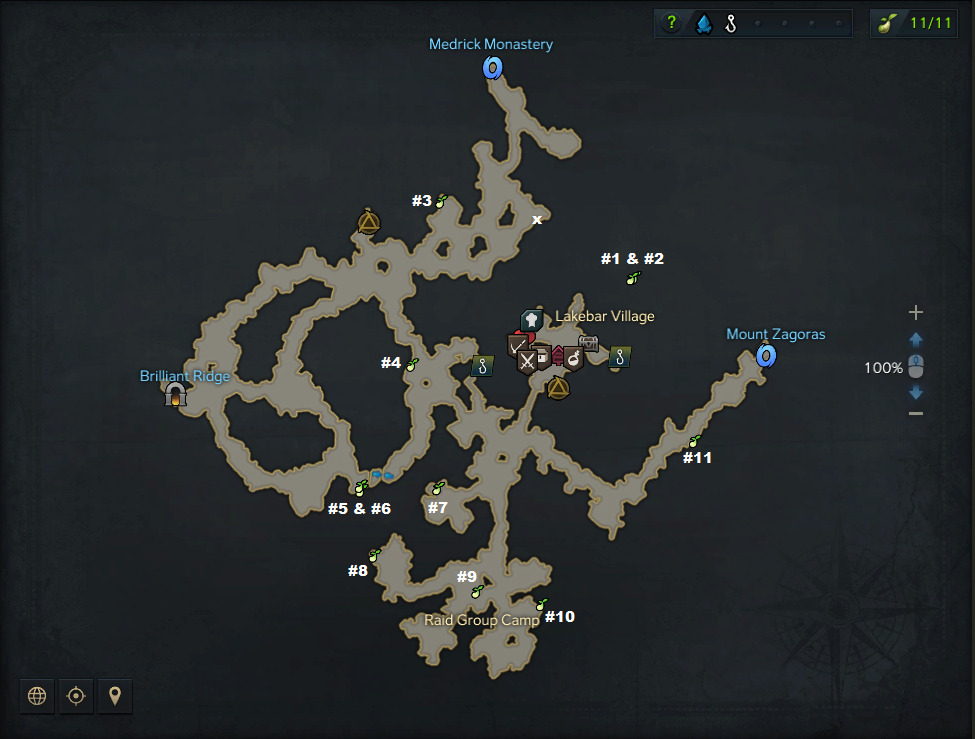 The first two Mokoko Seeds are hidden in a secret area marked on the map. Do not miss the Vista point in the same area!
Mokoko Seed #3 is located within a campsite, on the left side.
Mokoko Seed #4 can be found next to an outcropping of rocks, near a mining location.
The fifth and sixth Mokoko Seed require the song Forest's Minuet and can only be accessed from the more northern entry point.
Mokoko Seed #7 is on the cement alter.
Mokoko Seed #8 is in the bandit encampment, just behind a tiger rug.
Seed #9 is located just to the left of a pot of soup hanging over a fire.
Mokoko Seed #10 is hidden within a bush just to the right of a bandit tent.
The eleventh Mokoko Seed in the area is near the entrance to Mount Zagoras, obscured by trees.
1.1.
West Luterra Open World Mokoko Maps
1.2.
West Luterra Dungeon Mokoko Maps
1.3.
Mokoko Seed Locations
29 Mar. 2022: Guide added.
Show more
Show less