Mount Zagoras Mokoko Seeds Locations in Lost Ark
This page provides the locations for all Mokoko Seeds in Lost Ark's Mount Zagoras.
TABLE OF CONTENTS OF THIS PAGE
1.
Mount Zagoras Mokoko Seed Locations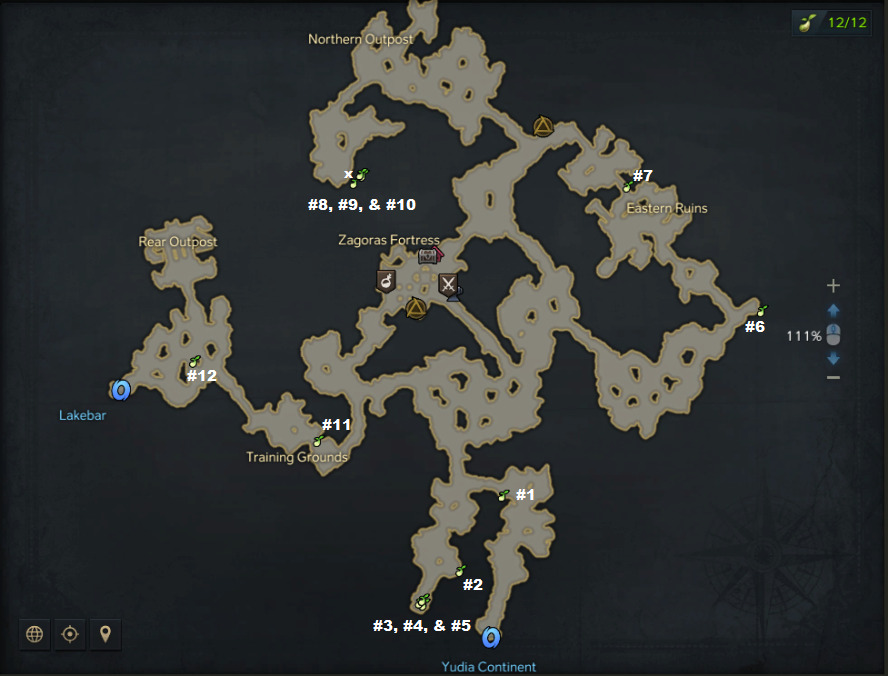 Mokoko Seed #1 is obscured from vision by a watch tower.
Mokoko Seed #2 is located within the knight encampment, surrounded by sick knights.
Mokoko Seeds #3, #4, and #5 are behind what is arguably the most obnoxious barricade in the game. Seriously, it has a ton of health. Plan on wailing on it for a while, and hope others come to help. Worst case scenario, it takes about 30 minutes to break.
Mokoko Seeed #6 can be found hidden within a small cut-in between trees.
Mokoko Seed #7 is located in front of an archway.
The next three Seeds, #8, #9, and #10, require you to find a secret action point where you climb the side of the mountain. The access point has been marked on the map.
The eleventh Mokoko Seed is nearly in the middle of the path, next to a bush.
The final Mokoko Seed, #12, can be found inside of some shrubbery.
1.1.
West Luterra Open World Mokoko Maps
1.2.
West Luterra Dungeon Mokoko Maps
1.3.
Mokoko Seed Locations
29 Mar. 2022: Guide added.
Show more
Show less