Bitterwind Hill Mokoko Seeds Locations in Lost Ark
This page provides the locations for all Mokoko Seeds in Lost Ark's Bitterwind Hill.
TABLE OF CONTENTS OF THIS PAGE
1.
Bitterwind Hill Mokoko Seeds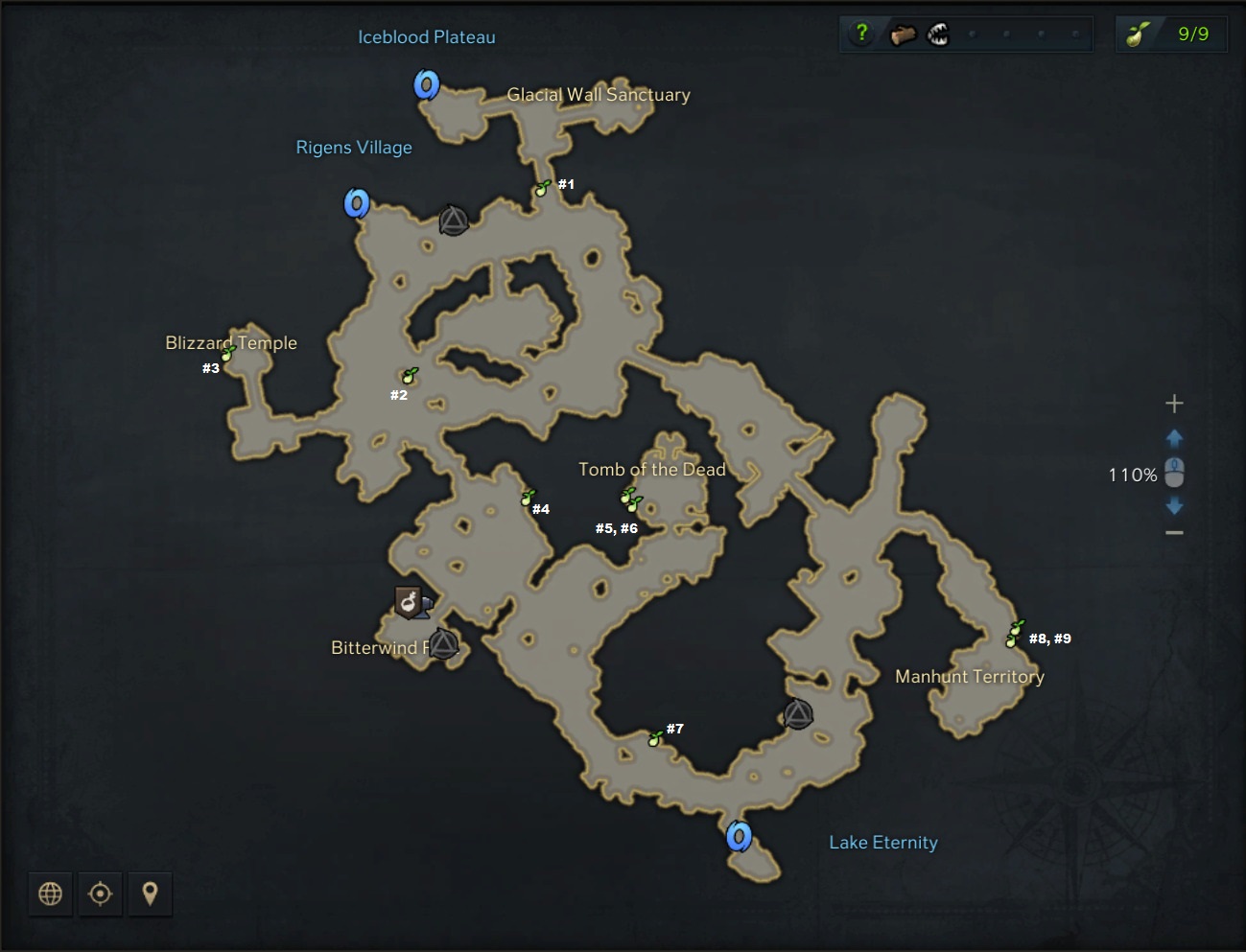 Mokoko Seed #1 can be found on the southern edge of the bridge, against the left side pillar.
Mokoko Seed #2 is against a pile of rocks, near a dead tree.
Mokoko Seed #3 is within the Blizzard Temple, hidden by a lit fire fixture.
Mokoko Seed #4 is to the left of a crane.
Both Mokoko Seeds #5 and #6 can be located to the left of a dead tree on the edge of the map.
Mokoko Seed #7 is against the base of a snow covered tree, within a brush patch.
Mokoko Seeds #8 and #9 are both behind a wooden fence.
1.1.
Shushire Open World Mokoko Maps
1.2.
Shushire Dungeon Mokoko Maps