Icewing Heights Mokoko Seeds Locations in Lost Ark
This page provides the locations for all Mokoko Seeds in Lost Ark's Icewing Heights.
TABLE OF CONTENTS OF THIS PAGE
1.
Icewing Heights Mokoko Seeds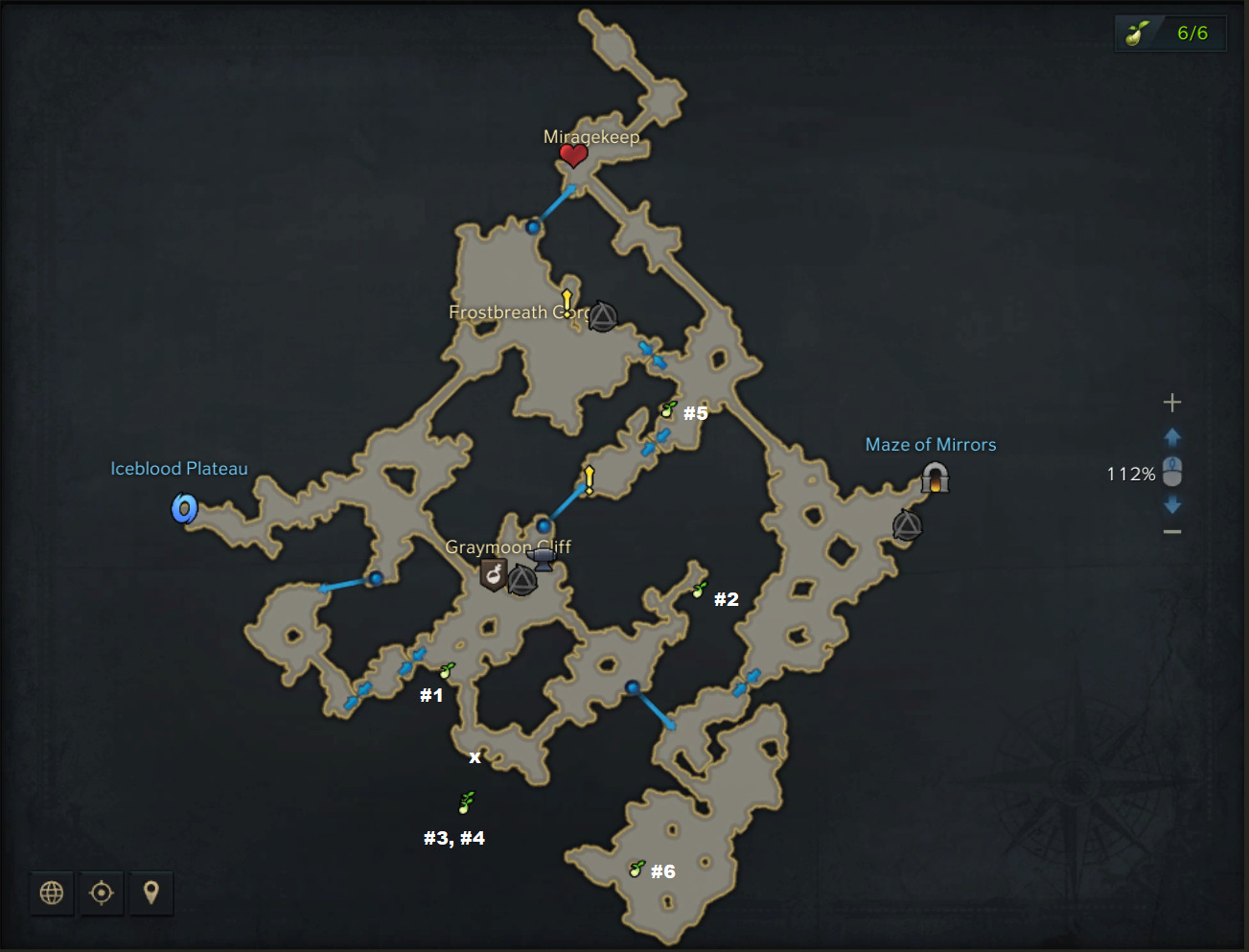 Mokoko Seed #1 is within a bush, against the cliff edge.
Mokoko Seed #2 can be found out in the open near the end of the pathway.
Mokoko Seed #3 and #4 are both located down a secret path, which we've marked on the map. Both of them are across the bridge.
Mokoko Seed #5 is behind a medium-sized clump of rocks on the edge of a cliff.
Mokoko Seed #6 is in the middle of a brick circle, similar looking to a manhole covering.
1.1.
Shushire Open World Mokoko Maps
1.2.
Shushire Dungeon Mokoko Maps