Iceblood Plateau Mokoko Seeds Locations in Lost Ark
This page provides the locations for all Mokoko Seeds in Lost Ark's Iceblood Plateau.
TABLE OF CONTENTS OF THIS PAGE
1.
Iceblood Plateau Mokoko Seeds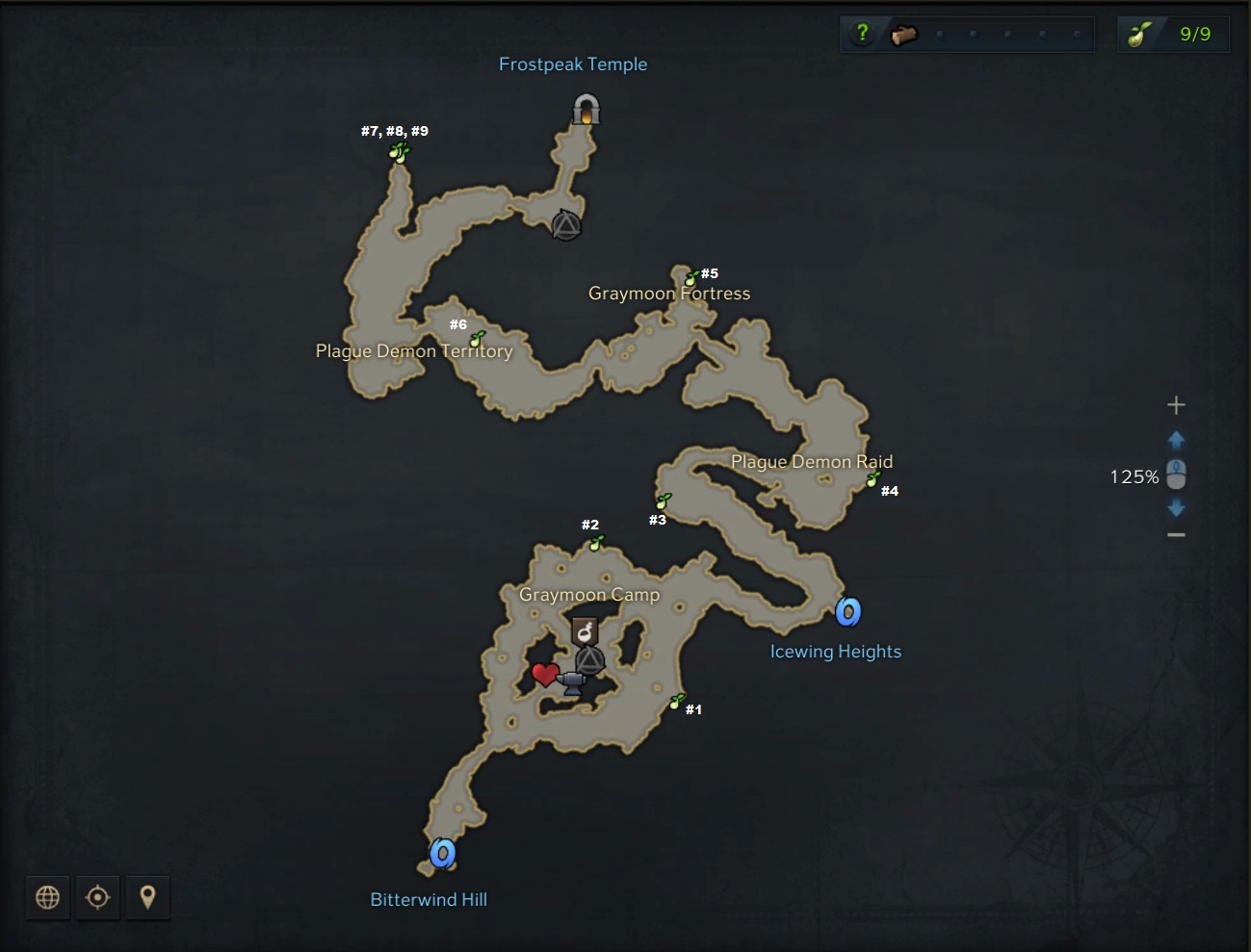 Mokoko Seed #1 can be found in slightly hidden by trees at the border of the map.
Mokoko Seed #2 is against the stone face of a cliff on the north side of the starting area.
Mokoko Seed #3 is hidden within a small patch of foliage near a dead tree.
Following the path, Mokoko Seed #4 is to the right of an orange rift.
The fifth Mokoko Seed is near a group of forgotten supply crates.
Mokoko Seed #6 is in the middle of a field infested with zombies. There is a dead tree in the center of this portion of the map, and the Seed is just to the left of it.
The last three Mokoko Seeds are behind a giant pile of rocks that must be broken to get past. It has a bit of health, so just keep hitting it until it breaks.
1.1.
Shushire Open World Mokoko Maps
1.2.
Shushire Dungeon Mokoko Maps