Vrad's Hideout Mokoko Seeds Locations in Lost Ark
This page provides the locations for all Mokoko Seeds in Lost Ark's Vrad's Hideout.
TABLE OF CONTENTS OF THIS PAGE
1.
Vrad's Hideout Mokoko Seeds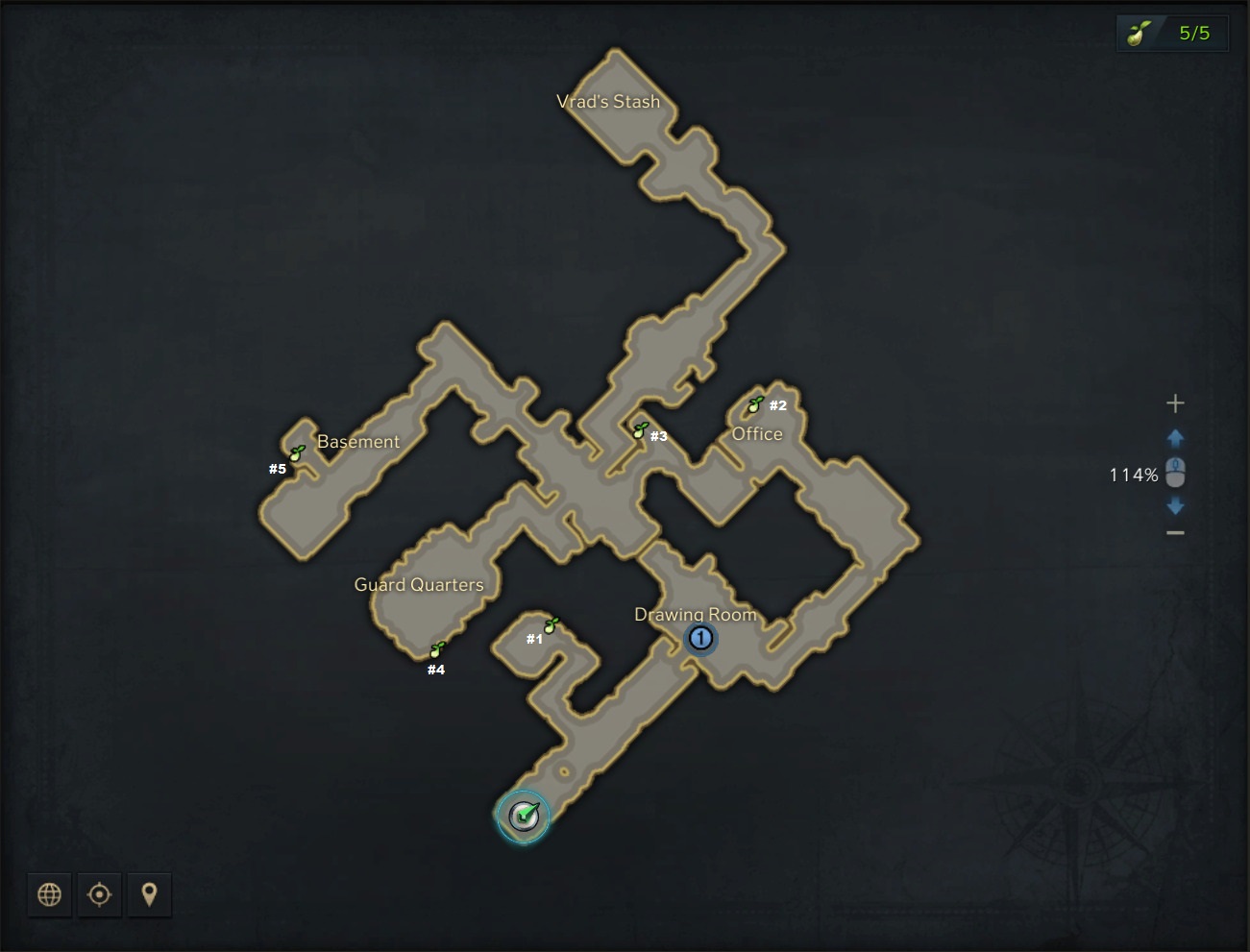 Mokoko Seed #1 is nestled into a pile of treasure.
Mokoko Seed #2 is hidden behind a desk.
Mokoko Seed #3 can be found in front of a red couch.
Mokoko Seed #4 is in the Guard's Quarters, near the bottom right hand side of the map.
The final Seed on the map is within a prison cell.
1.1.
Shushire Open World Mokoko Maps
1.2.
Shushire Dungeon Mokoko Maps