Cave of Sin Mokoko Seeds Locations in Lost Ark
This page provides the locations for all Mokoko Seeds in Lost Ark's Cave of Sin.
TABLE OF CONTENTS OF THIS PAGE
1.
Cave of Sin Mokoko Seeds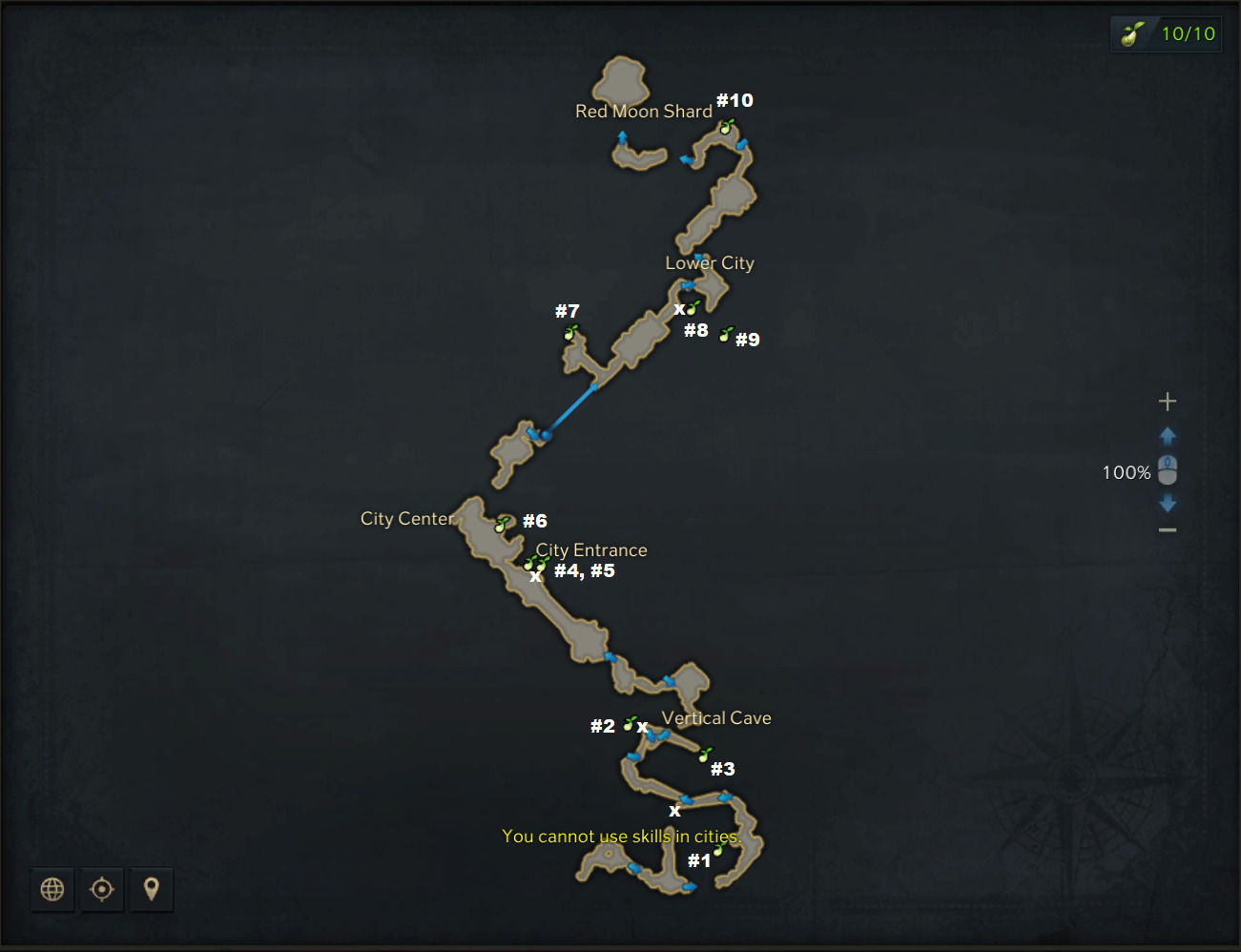 A quick note about this dungeon: Ensure you get everything in order and avoid going too far in the dungeon at certain points. It is very easy to miss a Mokoko Seed simply because this dungeon does not allow you to backtrack at several sections.
Mokoko Seed #1 is in a secret area. We've marked the start of it on the map, just follow the path until you get your Mokoko.
Mokoko Seed #2 is behind breakable thorns.
Mokoko Seed #3 requires you to leap down to collect it.
Mokoko Seed #4 and #5 are both behind the breakable thorns at the marked location.
Mokoko Seed #6 is in the side room, near the entrance.
Mokoko Seed #7 is at the end of the path, on the wooden platform.
Mokoko Seed #8 is beyond the breakable thorns. Be mindful, the Mokoko is before you cross the beam, it can be very easy to miss.
Mokoko Seed #9 is in the same area as the previous Mokoko. Cross the beam, the Mokoko is against a wooden chest.
Mokoko Seed #10 is on the floor right before the boss fight.
1.1.
Feiton Open World Mokoko Maps
1.2.
Feiton Dungeon Mokoko Maps
26 Sep. 2022: Guide added.
Show more
Show less