Yeon's Barrier Mokoko Seeds Locations in Lost Ark
This page provides the locations for all Mokoko Seeds, with maps and explanations, in Lost Ark's Yeon's Barrier.
TABLE OF CONTENTS OF THIS PAGE
1.
Yeon's Barrier Mokoko Seed Locations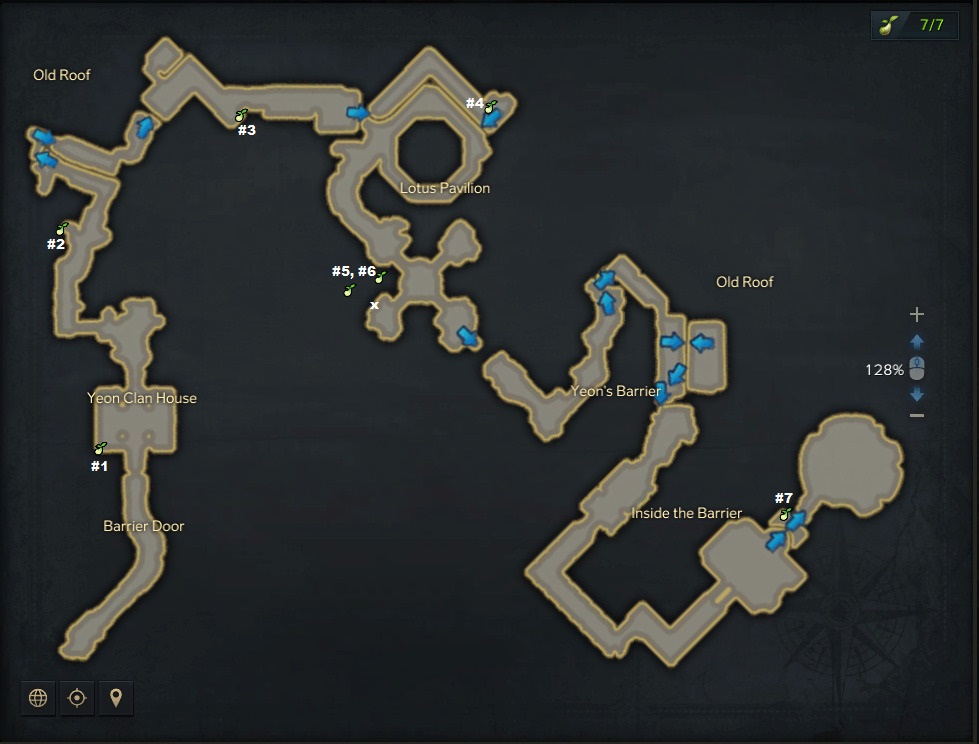 Mokoko Seed #1 is located in the South West corner of the courtyard.
After killing all the enemies in the area, backtrack slightly and smash the jars in the alleyway. this will give you access to the rooftop and Mokoko Seed #2.
Mokoko Seed #3 is covered in ivy on the rooftops.
Mokoko Seed #4 is to the left of a small set of stairs.
Mokoko Seeds #5 and #6 require you to kill all the enemies in the area. A jump prompt will then appear on the location we have marked on the map leading to the two Seeds.
Be careful with this one! Mokoko Seed #7 is located on a ledge right before a boss fight, and if you jump down without collecting it, you will have to go back through the entire dungeon again to get it.
1.1.
Anikka Open World Mokoko Maps
1.2.
Anikka Dungeon Mokoko Maps
30 Mar. 2022: Guide added.
Show more
Show less