Nebelhorn Mokoko Seeds Locations in Lost Ark
This page provides the locations for all Mokoko Seeds in Lost Ark's Nebelhorn.
TABLE OF CONTENTS OF THIS PAGE
1.
Nebelhorn Mokoko Seeds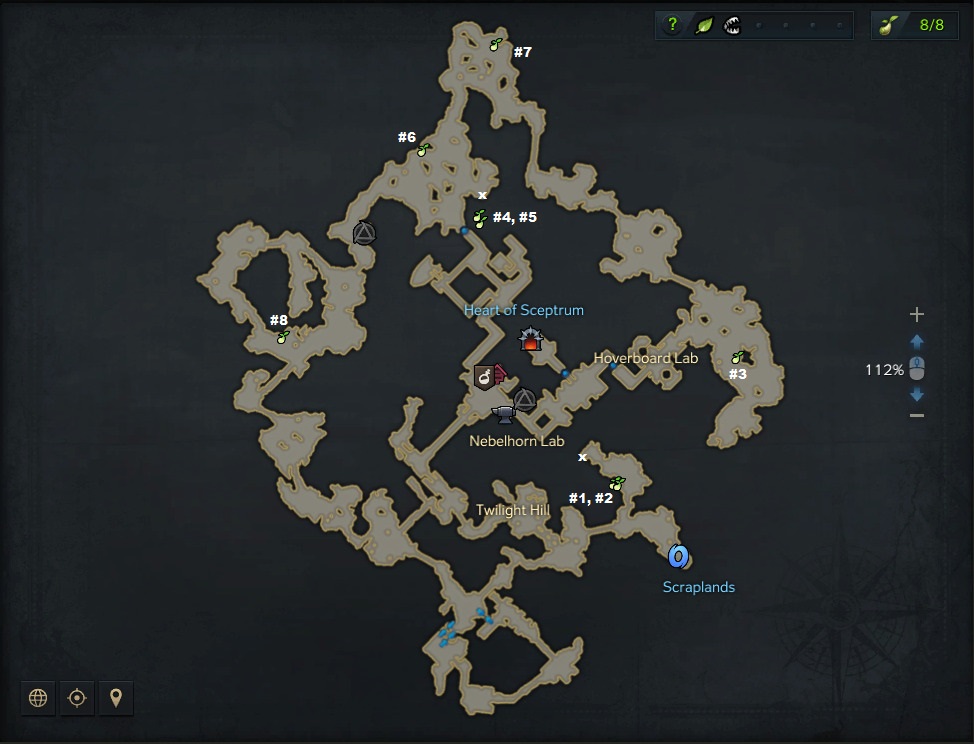 Jump off the ledge, marked on the map, and follow the path to retrieve Mokoko Seeds #1 and #2.
Mokoko Seed #3 is next to a cactus.
Mokoko Seeds #4 and #5 can be found by jumping up a few ledges. The secret location has been marked on the map.
Mokoko Seed #6 is located within a patch of grass, beside a misshapen tree.
Mokoko Seed #7 is on the edge of the water near a small waterfall.
Mokoko Seed #8 is beside a dead tree.
1.1.
Arthetine Open World Mokoko Maps
1.2.
Arthetine Dungeon Mokoko Maps
13 Apr. 2022: Guide added.
Show more
Show less