Secret Forest Mokoko Seeds Locations in Lost Ark
This page provides the locations for all Mokoko Seeds in Lost Ark's Secret Forest.
TABLE OF CONTENTS OF THIS PAGE
1.
Secret Forest Mokoko Seeds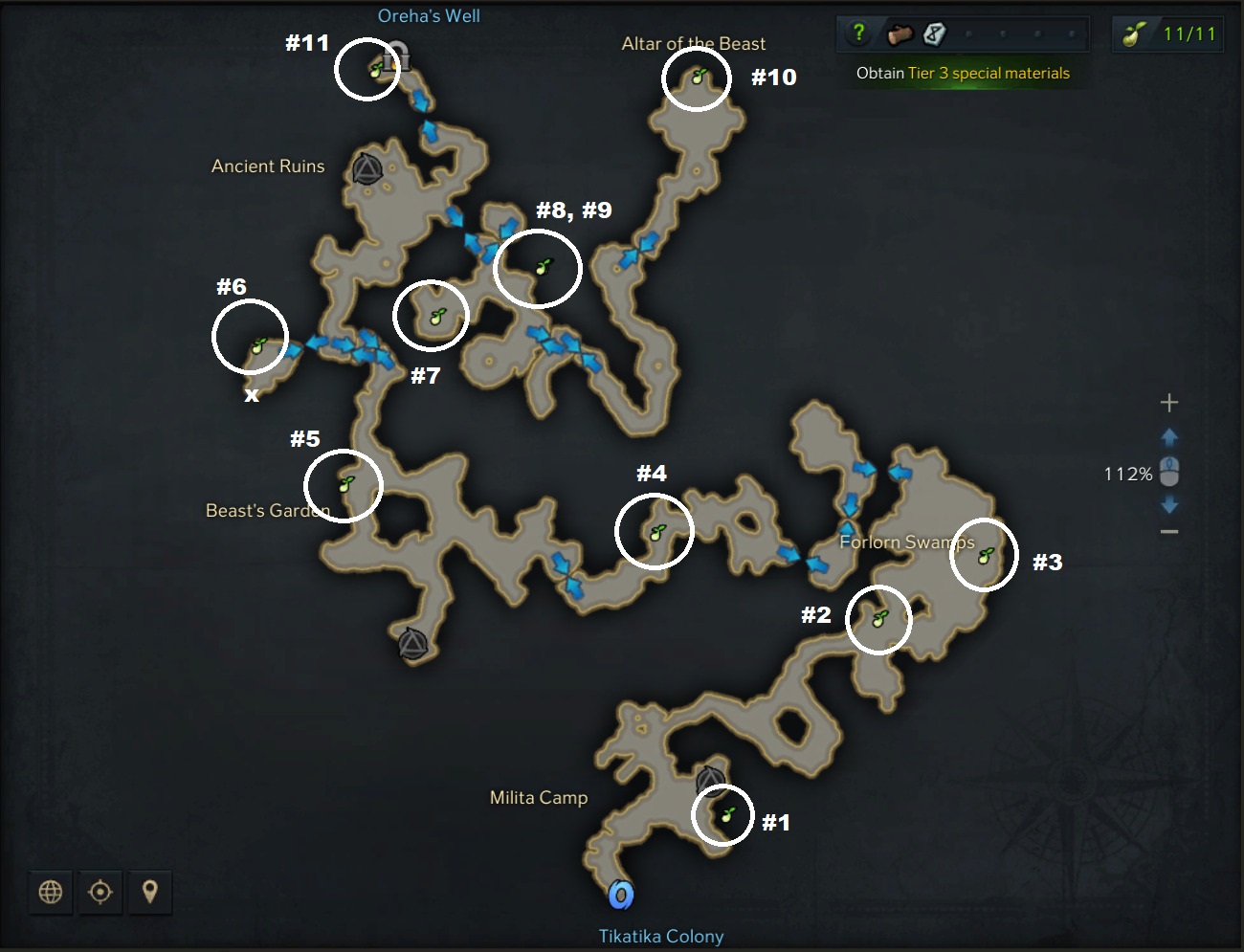 Mokoko Seed #1 is in town and requires Punika Gin to access the house with the flamingo outside of it.
Mokoko Seed #2 is just in front of a large tree root.
Mokoko Seed #3 is in the middle of mobs, tucked into a bush.
Mokoko Seed #4 is hidden within yellow flowers.
Mokoko Seed #5 is on the edge of the water.
Mokoko Seed #6 is on the pointy part of the platform.
Mokoko Seed #7 requires you to play the Song of Harmony to get rid of the monkey statues.
Mokoko Seeds #8 and #9 require 350 Charisma to access. The spot has been marked with an X on the map.
Mokoko Seed #10 is at the very end of the path, between two snake-like statues.
Mokoko Seed #11 is right outside the entrance to Oreha's Well.
1.1.
Punika Open World Mokoko Maps
1.2.
Punika Dungeon Mokoko Maps
25 Jan. 2023: Page added.
Show more
Show less