Tideshelf Path Mokoko Seeds Locations in Lost Ark
This page provides the locations for all Mokoko Seeds in Lost Ark's Tideshelf Path.
TABLE OF CONTENTS OF THIS PAGE
1.
Tideshelf Path Mokoko Seeds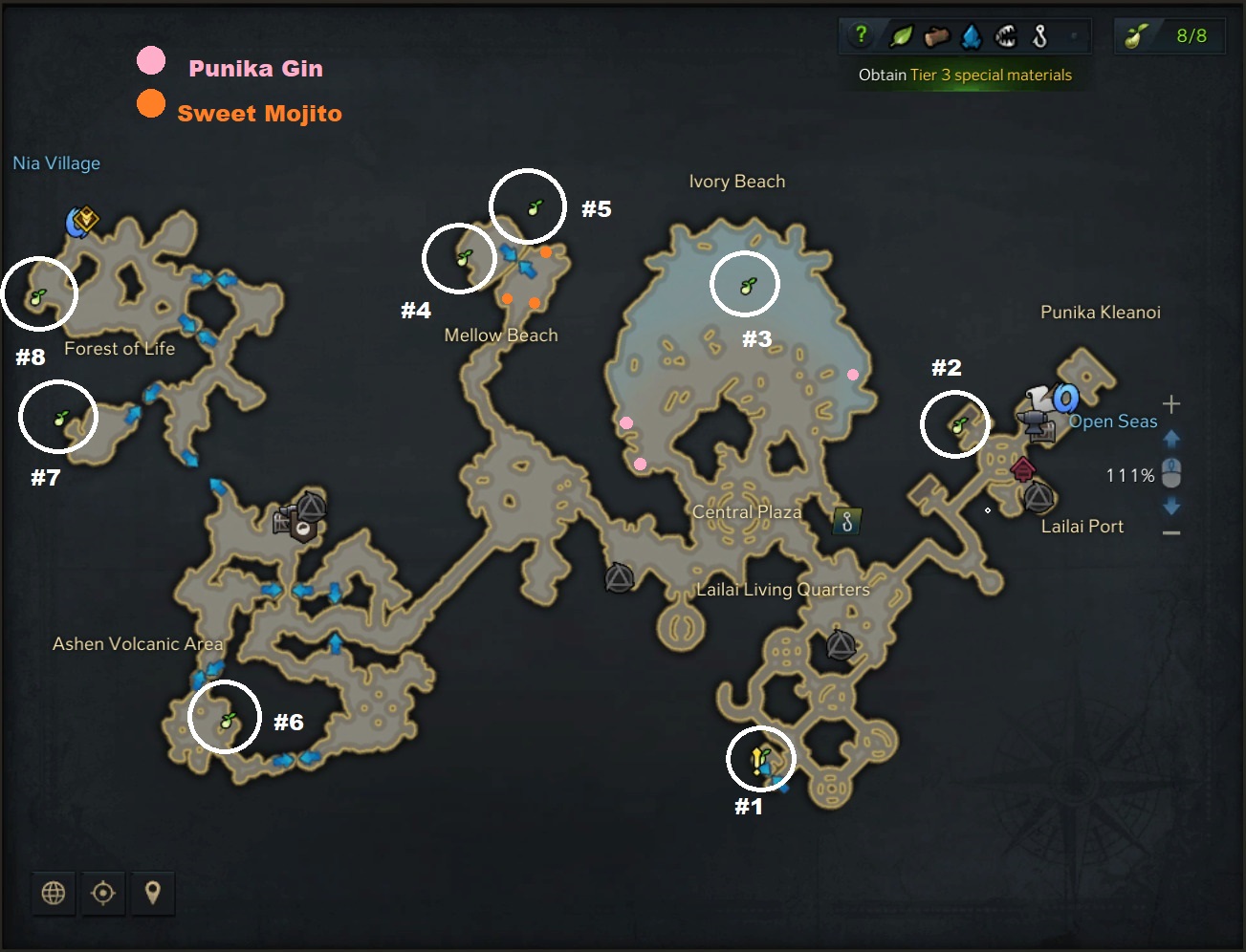 As an added bonus, we've included the locations of the Punika Gin and the Sweet Mojito that you'll need for several Mokoko Seeds on the continent.
Mokoko Seed #1 is located on top of the roof. There's a jump pad slightly to the south of the building in plain view.
Mokoko Seed #2 is inside the building, next to a shelf with kegs on top.
Mokoko Seed #3 can be found in shallow water.
Mokoko Seed #4 is on the left side of the ship.
Mokoko Seed #5 requires 350 Courage, which will grant you access to the inside of the ship.
Mokoko Seed #6 requires you to play the Song of Harmony next to the big purple plant.
Mokoko Seed #7 is hidden in a building requiring you to be drunk off Sweet Mojito.
Mokoko Seed #8 is near the end of the map, towards the entrace to Nia Village.
1.1.
Punika Open World Mokoko Maps
1.2.
Punika Dungeon Mokoko Maps
25 Jan. 2023: Page added.
Show more
Show less