Twilight Mists Mokoko Seeds Locations in Lost Ark
This page provides the locations for all Mokoko Seeds, with maps and explanations, in Lost Ark's Twilight Mists.
TABLE OF CONTENTS OF THIS PAGE
1.
Twilight Mists Mokoko Seed Locations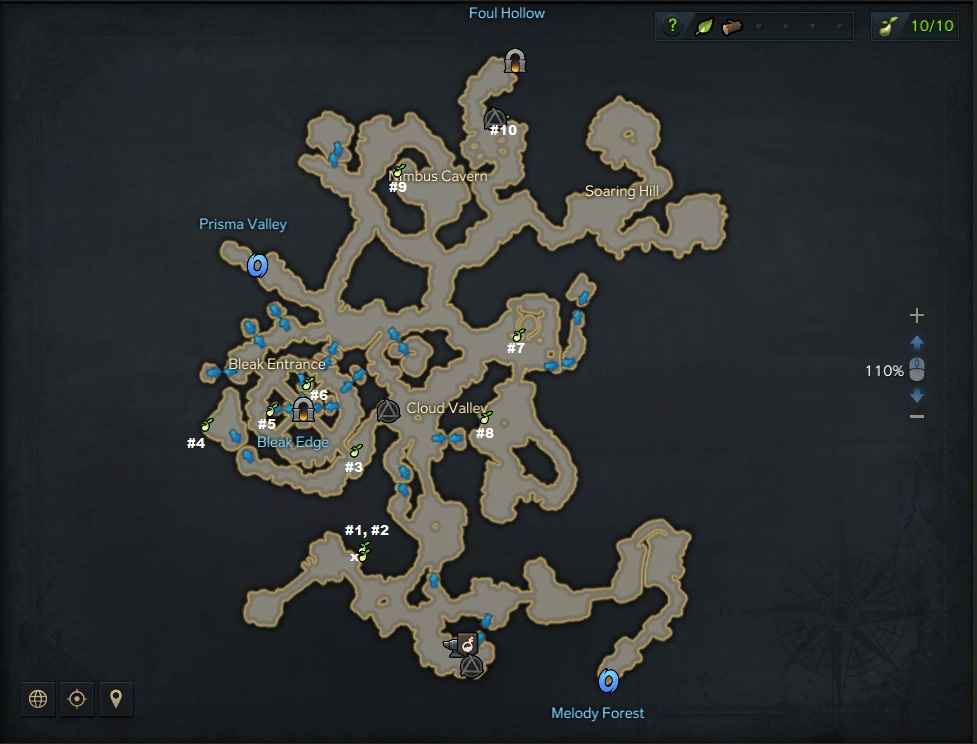 Mokoko Seeds #1 and #2 are both located off the map. Walk into the clouds off the ledge to get the first one. The second requires you to walk off the first platform from the north and circle back around to the next platform. The entrance has been marked on the map.
Mokoko Seed #3 is at the top of the staircase.
The fourth Mokoko Seed is under a statue holding a glowing orb.
Mokoko Seed #5 is found by jumping off the West side of the platform.
Mokoko Seed #6 is found by jumping off the North side of the platform.
Mokoko Seed #7 is just to the left of the wooden platform.
Mokoko Seed #8 can be found against the left wall, in a patch of grass.
You will find Mokoko Seed #9 against a rock wall.
Mokoko Seed #10 is touching the base of the Triport, just to the right.
1.1.
Anikka Open World Mokoko Maps
1.2.
Anikka Dungeon Mokoko Maps
30 Mar. 2022: Guide added.
Show more
Show less