Dyorika Plain Mokoko Seeds Locations in Lost Ark
This page provides the locations for all Mokoko Seeds in Lost Ark's Dyorika Plain.
TABLE OF CONTENTS OF THIS PAGE
1.
Dyorika Plain Mokoko Seed Locations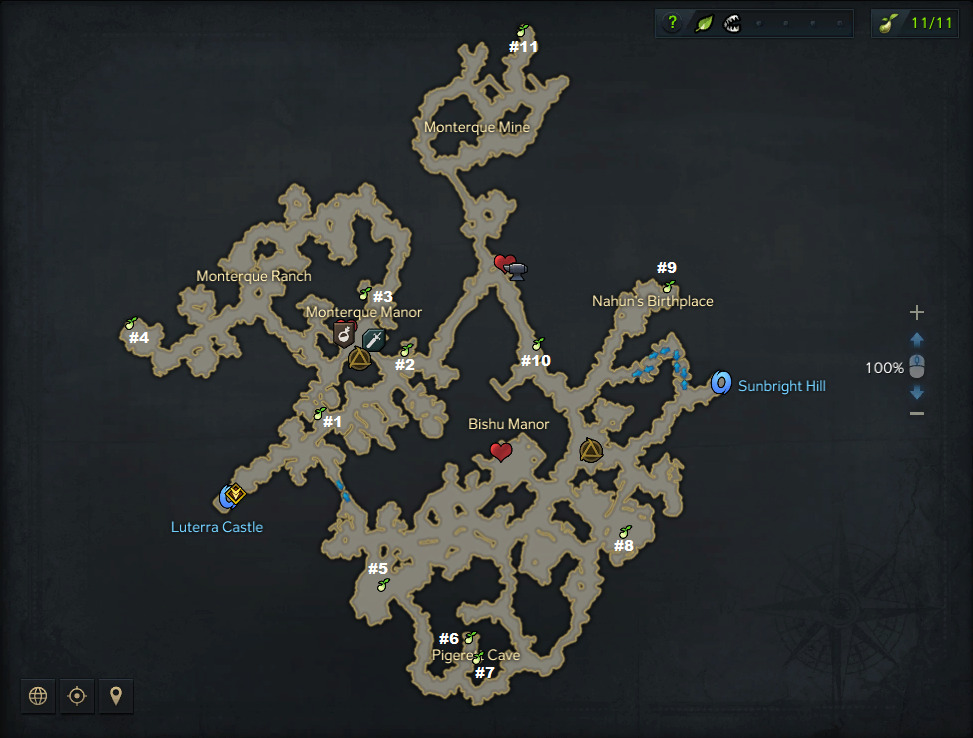 Mokoko Seed #1 is hidden by a decently sized bush.
Within the horse shack, you will find Mokoko Seed #2.
Mokoko Seed #3 is beyond a stone wall, near several black birds.
The fourth Seed is placed against a half-built wooden fence.
Mokoko Seed #5 is in plain sight in a field.
Mokoko Seed #6 is at the back of the alcove under a dead, moss-covered tree.
Mokoko Seed #7 is near a few logs and bags of fruit.
The eighth Mokoko Seed is in plain sight in a field of mice.
Mokoko Seed #9 is just to the right of a building, near a white awning.
Mokoko Seed #10 is underneath a large tree.
Mokoko Seed #11 is adjacent to railroad tracks.
1.1.
East Luterra Open World Mokoko Maps
1.2.
East Luterra Dungeon Mokoko Maps
1.3.
Mokoko Seed Locations
29 Mar. 2022: Guide added.
Show more
Show less