Jeok's Barrier Mokoko Seeds Locations in Lost Ark
This page provides the locations for all Mokoko Seeds, with maps and explanations, in Lost Ark's Jeok's Barrier.
TABLE OF CONTENTS OF THIS PAGE
1.
Jeok's Barrier Mokoko Seed Locations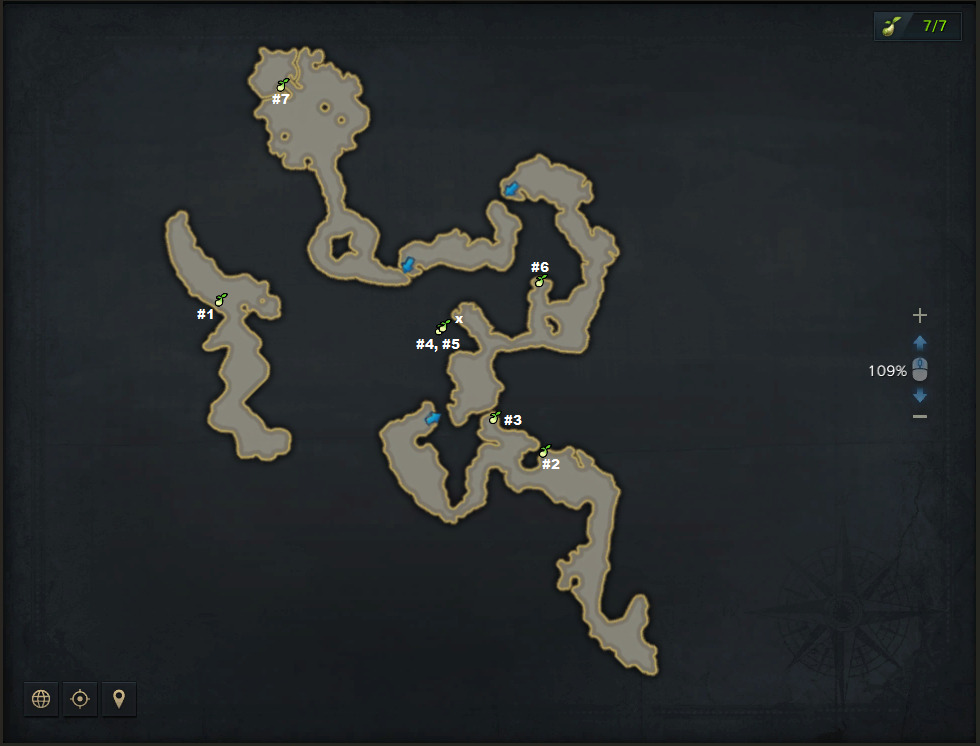 Mokoko Seed #1 is in the middle of the starting village.
Mokoko Seed #2 is to the left of some runic stones.
Mokoko Seed #3 is located at a dead-end next to a waterfall.
The mark on the map near Mokoko Seeds #4 and #5 is where a grouping of stalagmites are located. Break them and jump over the ledge.
Mokoko Seed #6 is located at a cliff edge.
Mokoko Seed #7 can be snagged after the boss fight at the top of the stairs.
1.1.
Anikka Open World Mokoko Maps
1.2.
Anikka Dungeon Mokoko Maps
30 Mar. 2022: Guide added.
Show more
Show less