Aquilok's Tail Mokoko Seeds Locations in Lost Ark
This page provides the locations for all Mokoko Seeds in Lost Ark's Aquiloks Tail.
TABLE OF CONTENTS OF THIS PAGE
1.
Aquilok's Tail Mokoko Seed Locations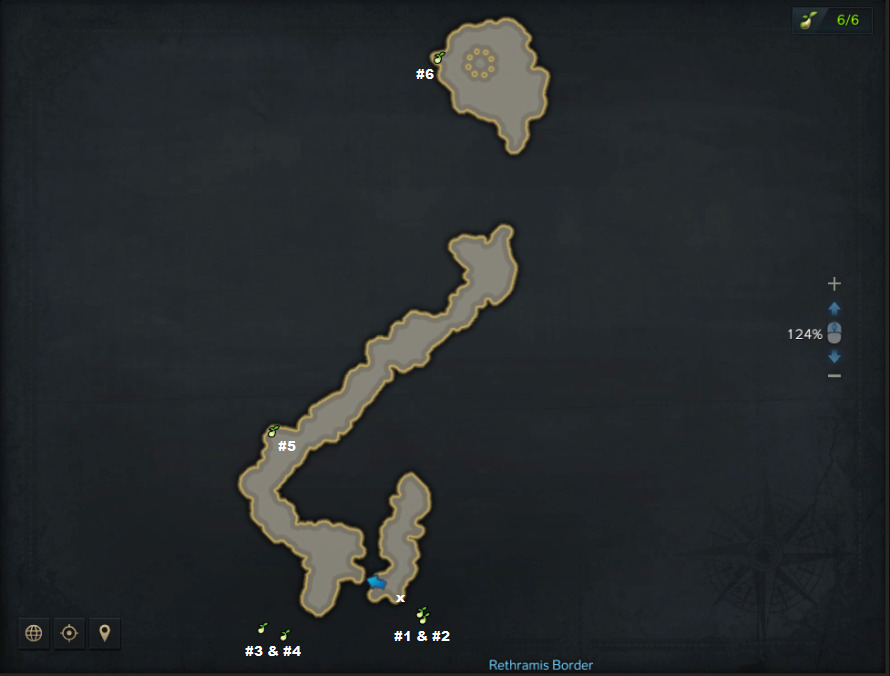 The first and second Mokoko Seed can be found moving through a secret part of the map, leading to out-of-bounds. The path is marked on the map above. In game, it can be found by searching for a giant pile of bones.
Mokoko Seeds #3 and #4 can be accessed by killing all of the enemies just across from the first jump. Once the dungeon quest objective has been fulfilled, the path will open up.
Mokoko Seed #5 can be found next to a cluster of green gems.
The sixth and final Mokoko Seed in this map can be found in the boss arena at the end of the dungeon, off to the left, in front of a giant tree root.
1.1.
Rethramis Open World Mokoko Maps
1.2.
Rethramis Dungeon Mokoko Maps
1.3.
Mokoko Seed Locations
29 Mar. 2022: Guide added.
Show more
Show less