Ankumo Mountain Mokoko Seeds Locations in Lost Ark
This page provides the locations for all Mokoko Seeds in Lost Ark's Ankumo Mountain.
TABLE OF CONTENTS OF THIS PAGE
1.
Ankumo Mountain Mokoko Seed Locations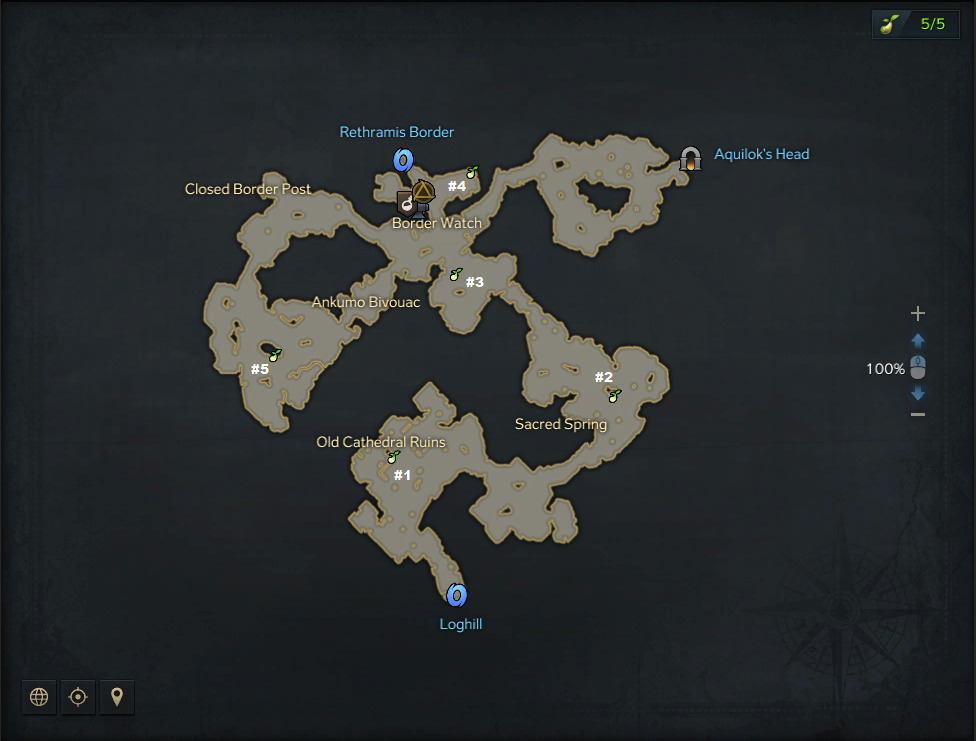 Mokoko Seed #1 can be found against the wall of the ruins.
Mokoko Seed #2 is in a large field surrounded by enemies, in a patch of bushes.
The third Mokoko Seed is between some large spider eggs, nestled in a grass patch.
Border Watch is where you will find Mokoko Seed #4. It is hidden in green fog.
Mokoko Seed #5 is within a fenced area, underneath a dilapidated watchtower.
1.1.
Rethramis Open World Mokoko Maps
1.2.
Rethramis Dungeon Mokoko Maps
1.3.
Mokoko Seed Locations
29 Mar. 2022: Guide added.
Show more
Show less