Rethramis Border Mokoko Seeds Locations in Lost Ark
This page provides the locations for all Mokoko Seeds in Lost Ark's Rethramis Border.
TABLE OF CONTENTS OF THIS PAGE
1.
Rethramis Border Mokoko Seed Locations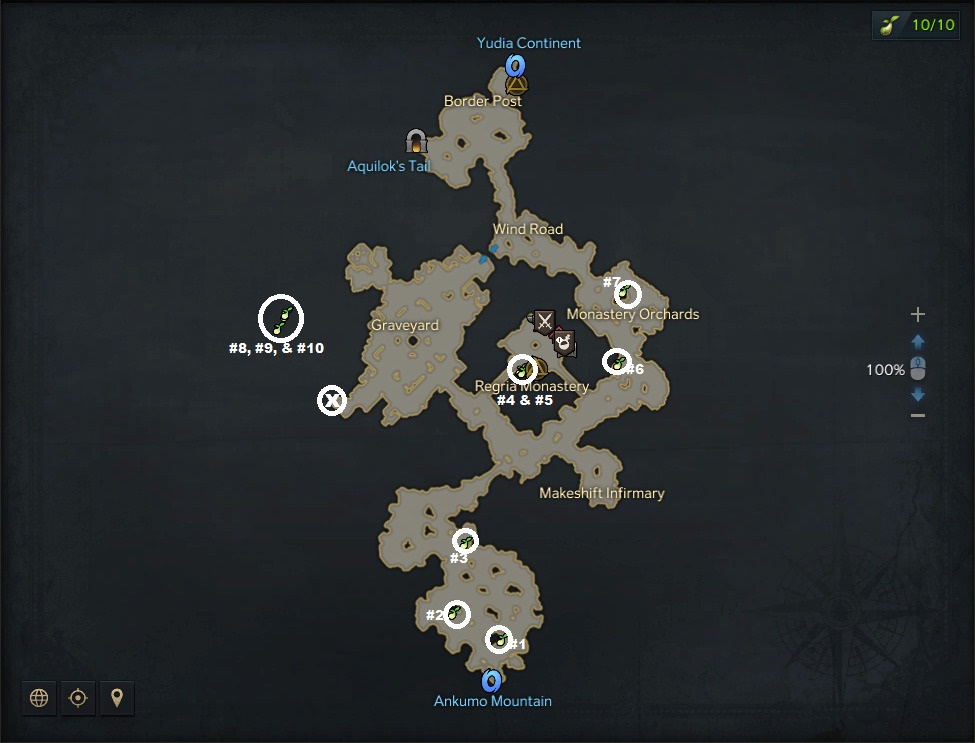 Mokoko Seed #1 is located behind a windmill.
The second Seed is inside of a bush, in front of a tree.
Mokoko Seed #3 can be found to the right of the buckets of water, on the edge of a pond.
Seeds #4 and #5 have been sneakily hidden up against a house in the corner of the village. Getting close to them will bring up a prompt to collect them, as you will not be able to see them normally.
Mokoko Seed #6 can be found in front of a pile of rocks.
#7 is next to a bin of hay and a dead tree.
These last Seeds are a bit tricky. The enemies surrounding the area must be killed in order to unlock a climb prompt. Once at the top of the ledge, you will notice you are out of bounds. The easiest way to find them is to walk the edge of the map starting from the left side until you find some nests with eggs in them. All three Mokoko Seeds are very close to each other, with two of them being right on top of the other.
1.1.
Rethramis Open World Mokoko Maps
1.2.
Rethramis Dungeon Mokoko Maps
1.3.
Mokoko Seed Locations
29 Mar. 2022: Guide added.
Show more
Show less