Balankar Mountains Mokoko Seeds Locations in Lost Ark
This page provides the locations for all Mokoko Seeds in Lost Ark's Balankar Mountains.
TABLE OF CONTENTS OF THIS PAGE
1.
Balankar Mountains Mokoko Seeds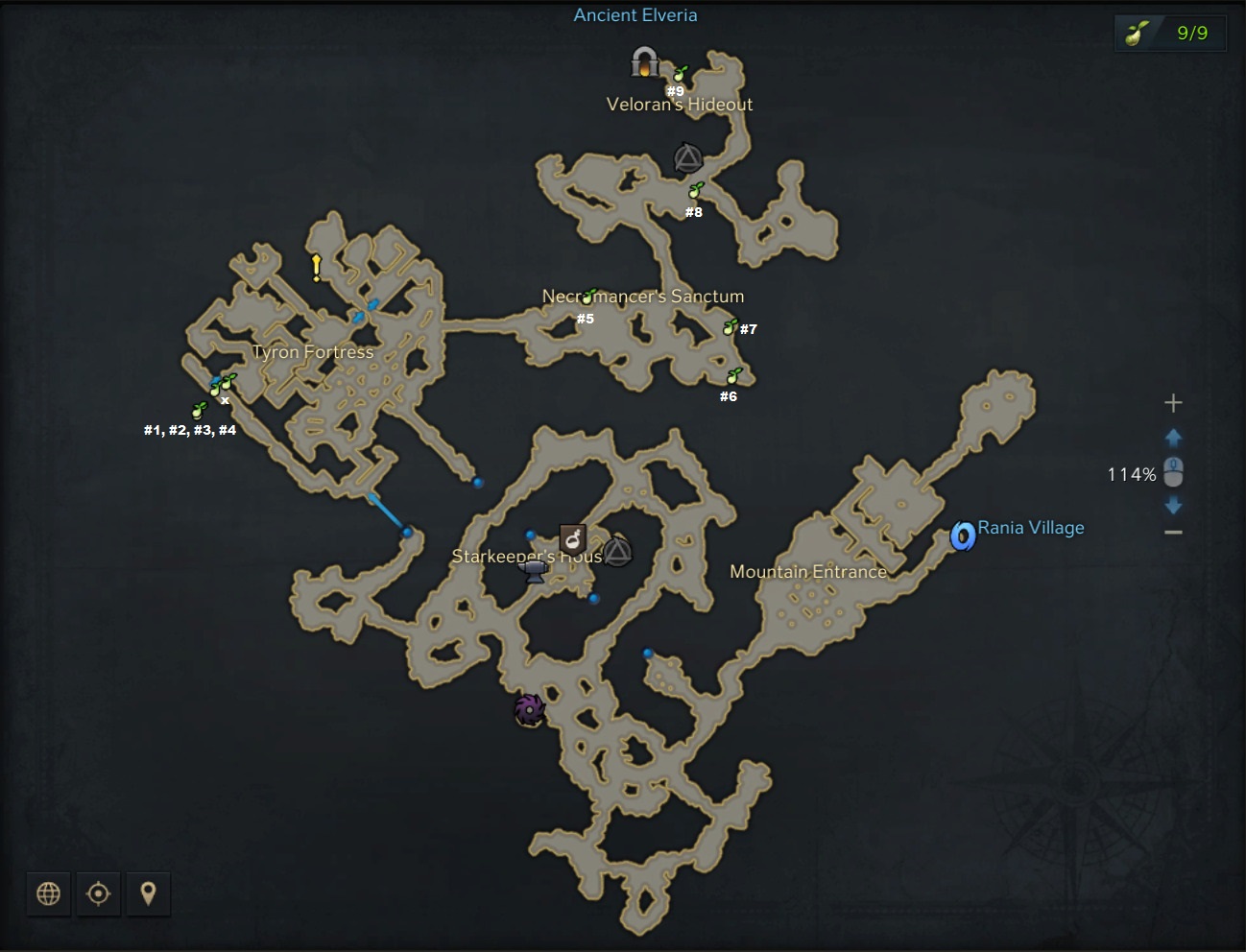 The first four Mokoko Seeds in this map are all in the same area. Climb down the rope which has been marked on the map to start collecting them. Two are on the initial side, and two are located across a small gap in the path.
Mokoko Seed #5 is between two prisoner cages.
Mokoko Seed #6 is hidden by a gnarled tree.
Mokoko Seed #7 can be found within a sacrificial circle.
Mokoko Seed #8 is behind a rock structure.
The final Mokoko Seed is located beside a prisoner cage.
1.1.
North Vern Open World Mokoko Maps
1.2.
North Vern Dungeon Mokoko Maps
20 May 2022: Guide added.
Show more
Show less