Port Krona Mokoko Seeds Locations in Lost Ark
This page provides the locations for all Mokoko Seeds in Lost Ark's Port Krona.
TABLE OF CONTENTS OF THIS PAGE
1.
Port Krona Mokoko Seeds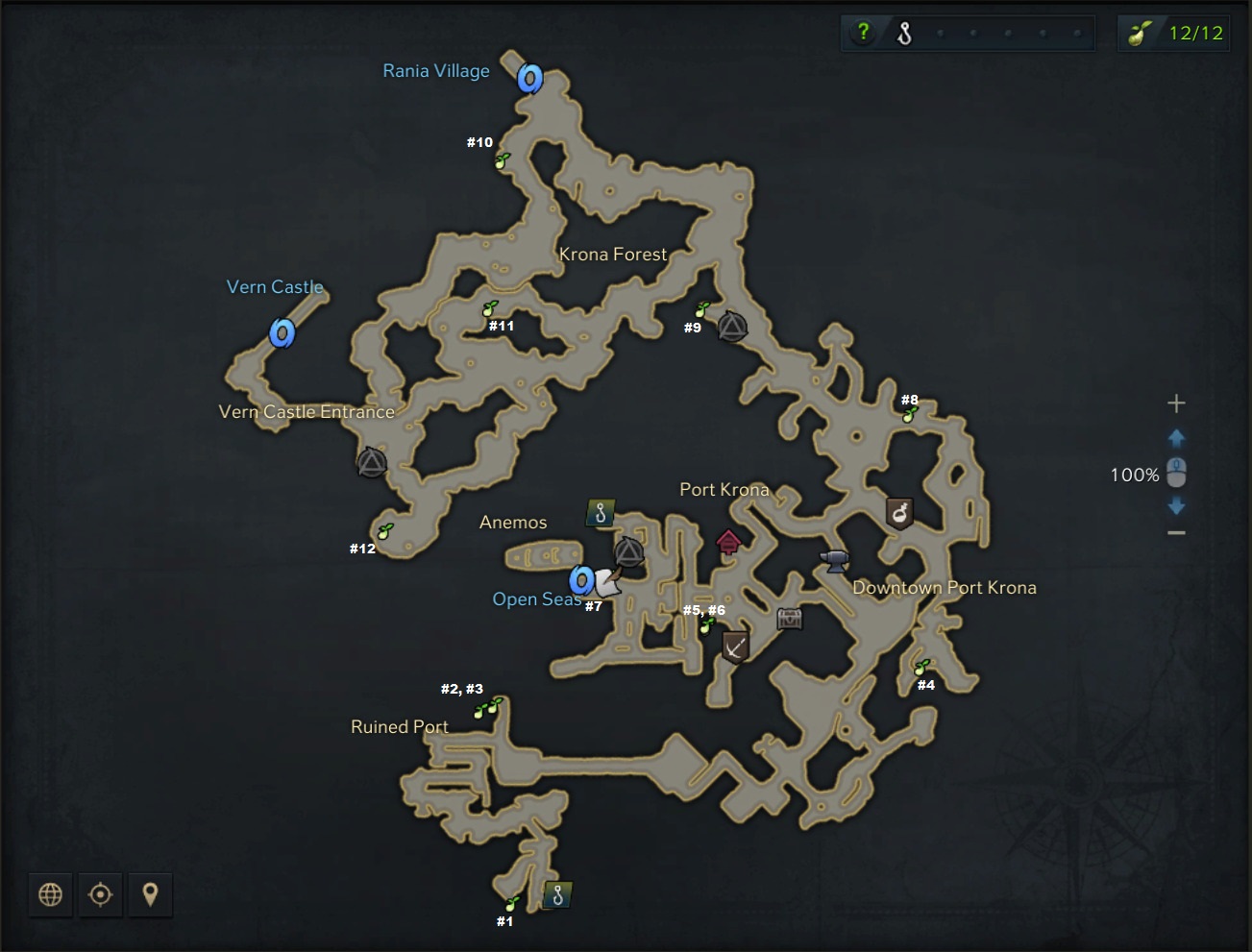 Mokoko Seed #1 is against the seashore.
Mokoko Seeds #2 and #3 require an NPC to walk near the ladder on the building. Once they do, you will be able to climb to the top and acquire both Mokoko Seeds.
You will find Mokoko Seed #4 between palm trees, just beyond a few grazing horses.
Much like the earlier Mokoko Seeds, #5 and #6 require an NPC to walk down the stairs for the path to open up leading to the balcony.
Mokoko Seed #7 is next to some fish netting.
Mokoko Seed #8 is in front of a door to a house.
Mokoko Seed #9 is near a small wooden cottage on the cliffside.
Mokoko Seed #10 is out in the open near the cliffside.
The eleventh Mokoko Seed is just in front of old stone ruins.
The twelfth and final Mokoko Seed is in front of a pile of hay.
1.1.
North Vern Open World Mokoko Maps
1.2.
North Vern Dungeon Mokoko Maps
20 May 2022: Guide added.
Show more
Show less