Rania Village Mokoko Seeds Locations in Lost Ark
This page provides the locations for all Mokoko Seeds in Lost Ark's Rania Village.
TABLE OF CONTENTS OF THIS PAGE
1.
Rania Village Mokoko Seeds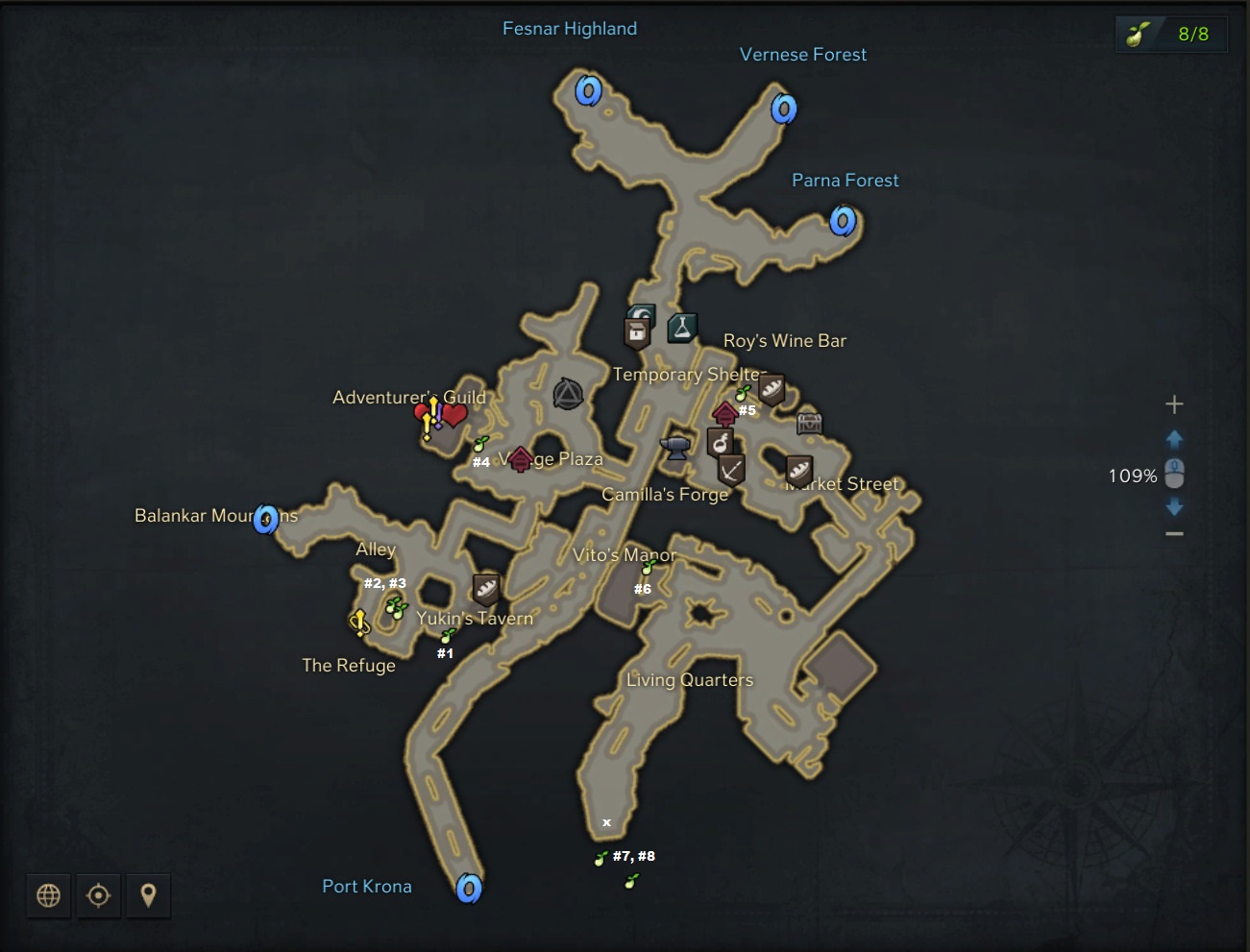 Mokoko Seed #1 is hidden by rundown housing in a corner.
Mokoko Seeds #2 and #3 are inside of The Refuge. Both are located under cloth awnings.
Mokoko Seed #4 is just to the left of the stairs under a tree.
Mokoko Seed #5 is just to the left of Roy's Wine Bar.
Mokoko Seed #6 is between the table with the umbrella and the building.
The last two Mokoko Seeds require the Song of Resonance and can be accessed at the location marked on the map.
1.1.
North Vern Open World Mokoko Maps
1.2.
North Vern Dungeon Mokoko Maps
20 May 2022: Guide added.
Show more
Show less