Vernese Forest Mokoko Seeds Locations in Lost Ark
This page provides the locations for all Mokoko Seeds in Lost Ark's Vernese Forest.
TABLE OF CONTENTS OF THIS PAGE
1.
Vernese Forest Mokoko Seeds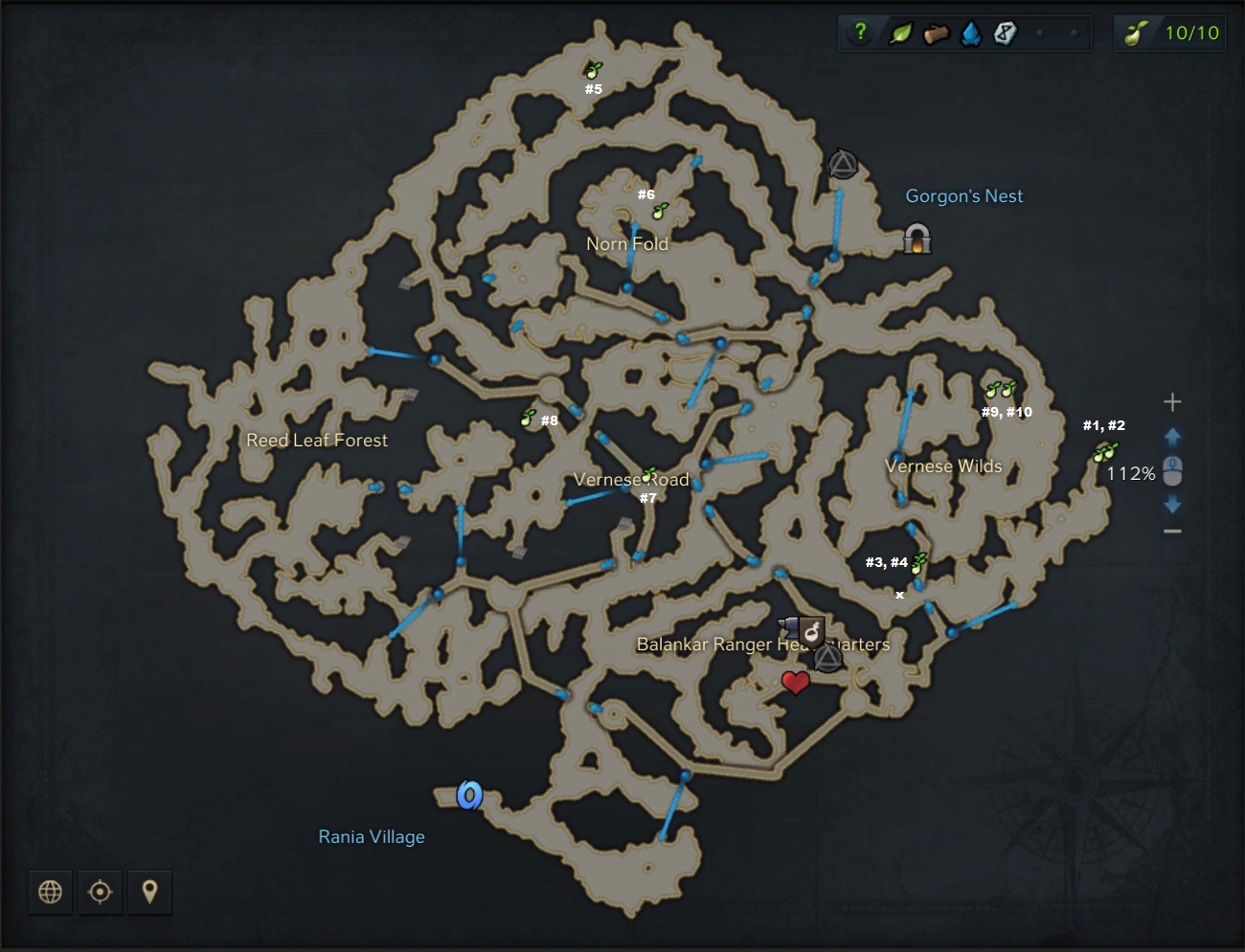 The first two Mokoko Seeds can be found on a palm of a hand-shaped rock structure.
Mokoko Seeds #3 and #4 require you to kill the mobs located at the marked position on the map. It will unlock a prompt to jump up the cliffside.
Mokoko Seed #5 is under an arched tree pathway.
Mokoko Seed #6 can be found within a pong, underneath a firefly lantern.
Mokoko Seed #7 is in the middle of the map, near a lit torch.
Mokoko Seed #8 is to the left of a smoldering campfire.
The Forest's Minuet is required to gain access to Mokoko Seeds #9 and #10.
1.1.
North Vern Open World Mokoko Maps
1.2.
North Vern Dungeon Mokoko Maps
20 May 2022: Guide added.
Show more
Show less