Fesnar Highlands Mokoko Seeds Locations in Lost Ark
This page provides the locations for all Mokoko Seeds in Lost Ark's Fesnar Highlands.
TABLE OF CONTENTS OF THIS PAGE
1.
Fesnar Highland Mokoko Seeds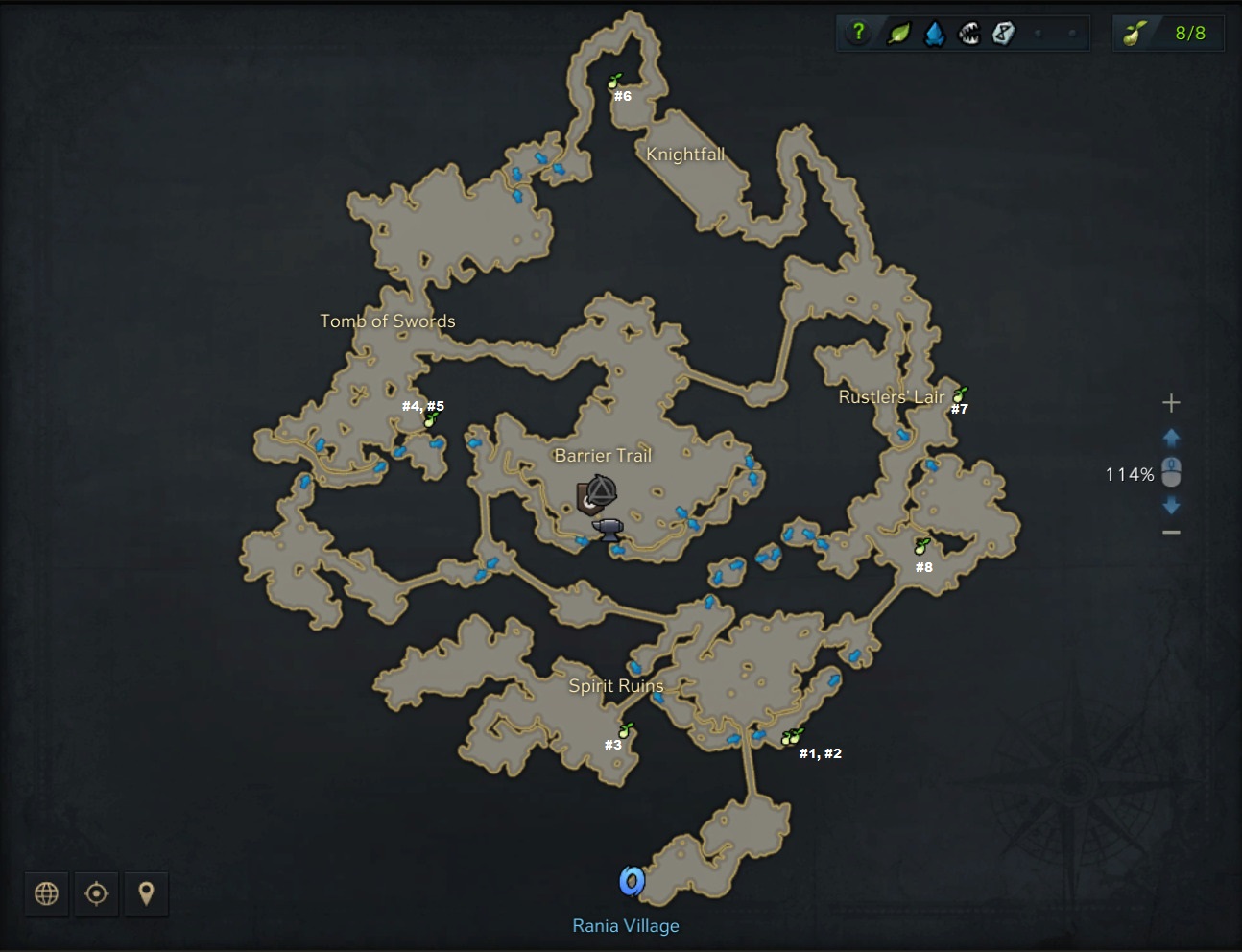 Mokoko Seeds #1 and #2 can be accessed by climbing down vines.
Mokoko Seed #3 is in front of a tree.
Mokoko Seeds #4 and #5 require you to kill a few mobs near the location. Once you do, the prompt to jump up to the ledge will appear.
Mokoko Seed #6 is in front of a very large doorway.
Mokoko Seeds #7 can be found just to the right of a wooden cart.
The final Mokoko Seed is located in front of a lopsided tree.
1.1.
North Vern Open World Mokoko Maps
1.2.
North Vern Dungeon Mokoko Maps
20 May 2022: Guide added.
Show more
Show less